Sometimes it might be really stressful to find the right, original, affordable and simply great souvenir to bring back home from your travels. I know that from my own experience. I´ve traveled a lot and I have never been the "fridge magnet" person as I always wanted to get something better. Which is usually the more difficult way. That´s why I decided to write this post. To help you out with choosing the right souvenir from Prague. First thing you need to do before your souvenir hunt is to avoid touristy places full of "I love Prague" T-shits, Kafka mugs and fake absinthe bottles.
Done?
Welcome back to real world.
These are my personal recommendations on what it is worth buying while in Prague. With Made in Czech Republic label!
1. BOTAS 66
Iconic and unique shoes for everyday use, designed in 60s in the Czech Republic are must to buy if you want to feel the Czech quality shoe making. Originally, Botas made men's walking shoes, but later focused exclusively on sports shoes (hence the name Botas was created from two words: BOTA – shoe in Czech language and S – sport). BOTAS 66 products are also frequent participants in various international exhibitions representing the domestic industry, such as the Milan Design Week, 100 % Design in London, Brussels Design September. In 2005 BOTAS 66 was ranked among the 100 icons of Czech design. BOTAS recently opened a brand new shop downtown Prague, you can find it in Skořepka 4 street. Btw, this street is well known for its "rich" history: in 1787 Wolfgang Amadeus Mozart used to stay here during his visit of Prague, when later this area became the top place for local prostitutes, especially in 80s.
www.botas66.cz #followtheyellow
2. PAPELOTE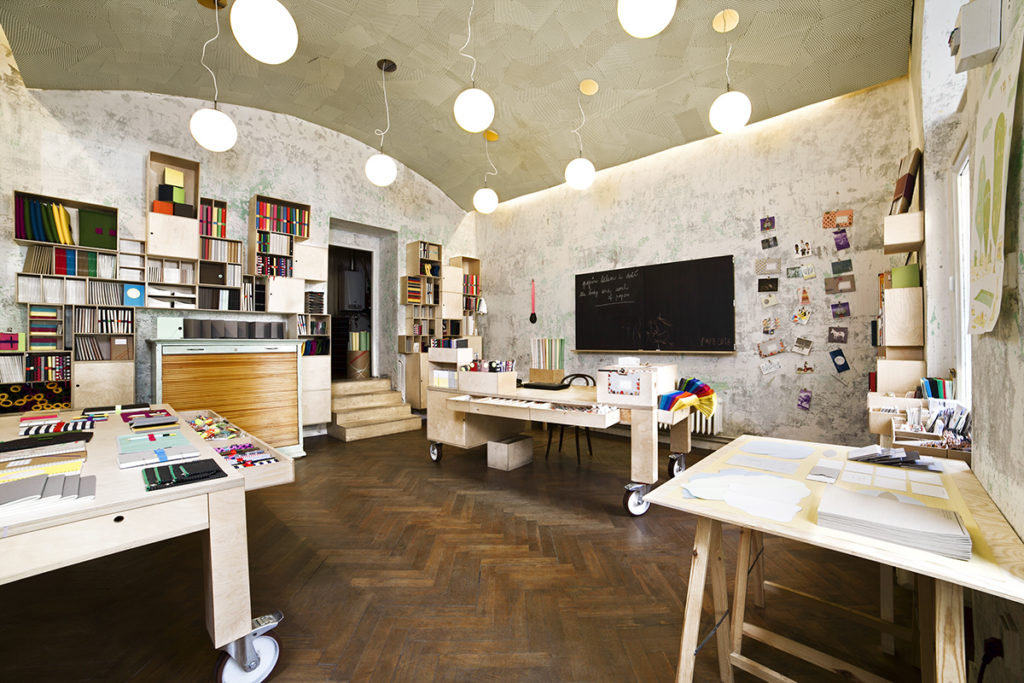 If you love paper and original design, great quality of work and basically something extra and functional, Papelote stationary shop will be the place where you want to get stuck in. This tiny shop is stuffed with various notebooks, wrapping papers, envelopes of all kinds of shapes and colors, sketchbooks, diaries, pencils, photo albums… You can mix and match designs, colours and pick the right pencil fitting with your new notebook or travel diary. And believe me, it may sometimes take a while. When purchasing something from this little shop, you can be 100 % sure it is an original Czech production. Multiple times awarded for its design.
3. STAINED GLASS FROM ARTISTIC GLAZIER WORKSHOP JIŘIČKA-COUFAL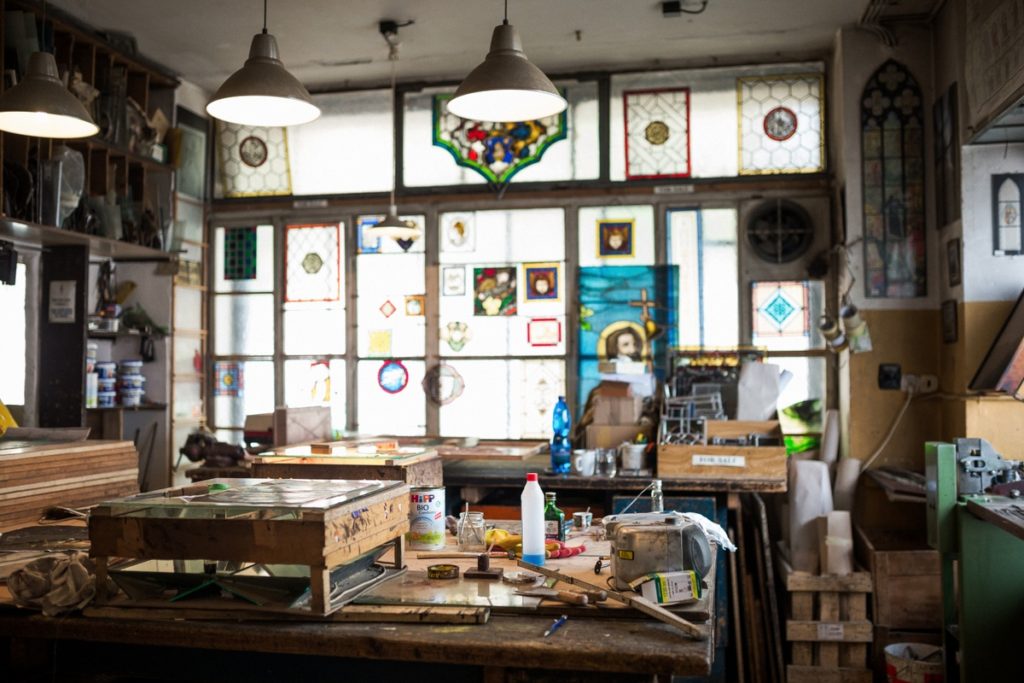 Stained glass making is very important and typical art craft for Prague as almost every church in Prague has some stained glass window in its facade. There are many workshops like this in Prague where you can order stained glass decoration for your house or office. Same here. But there is something special about this place. It is a traditional local business with history dating back to 1935. They still use the old traditional techniques and work with classic materials. And what is even more interesting – two monumental windows for St. Vitus Cathedral were made here as well, based on designs of Max Švabinský, one of the most notable artists in the history of Czech painting. Now you may say I am a bit weird that I recommend you to buy some monumental piece of art as souvenir. Nope. Mr. Coufal, the current owner is also selling smaller, hand made pieces of stained glass designs or glass paints. You can hang them at home or gift them to your friends as this is really nice and original piece of art made in absolutely special place. We are passing his workshop on our Prague Behind The Scenes tour as well. If you are interested in little excursion and want to buy something, don´t hesitate to tell me. I will be happy to help you out.
4. CZECH RETRO SWEETS
This is the last minute recommendation. If you are under time pressure and you still want to avoid tourist souvenir shops, simply find the nearest supermarket: Albert, Billa, Tesco, Kaufland and go straight ahead to the "sweets section". What you should pick? Good old school products we were used to buy and eat mostly in 80s. We loved them when we were kids!!
Antiperle: Czech version of TicTac, retro packaging, a bit hipster style these days.
Kočičí jazýčky ("cat´s tongues"): not really high quality chocolate, but the old school package with kitties is absolutely cool. The chocolate resemble cat tongues.