Do you plan to visit Prague during autumn? Congratulations, great choice! You will avoid crowds of rushing tourists and have a great chance to enjoy lovely autumn atmosphere full of morning fogs and light sun rays. Get inspired and learn more about what to do, eat and drink during Prague autumn. 
My name is Dana, local Prague guide. Besides guiding I also like writing about things you will usually not find in regular guide books. Enjoy!
1. Warm up in a sauna on a boat and enjoy great views
Sometimes it is nice to relax after all day sightseeing. During autumn/winter season you can relax in one original place: sauna located on a boat. Downtown! The best part? This sauna is overlooking Vltava river and  Prague Castle! So warm up, take a quick dip in a river (or shower), get a beer and enjoy stunning views. Blaaaaaast.
2. Taste St. Martin´s wine and goose
Czech Republic is not only famous for beer making but also for local wine production. After September season of "burčák", comes November season of young wines. The first wine of the year is called St. Martin´s Wine bottles are only allowed to be opened since November 11, at 11:11 AM. This is an old and very popular Czech seasonal event with tradition dating back to the 18th century.  
Besides wine drinking, many Czech families gather on this day (November 11) and enjoy together traditional baked St. Martin´s Goose, which is a typical and delicious Czech dish. St. Martin´s goose and wine will be on menu in many Prague restaurant druing this season, so don´t forget to make a reservation.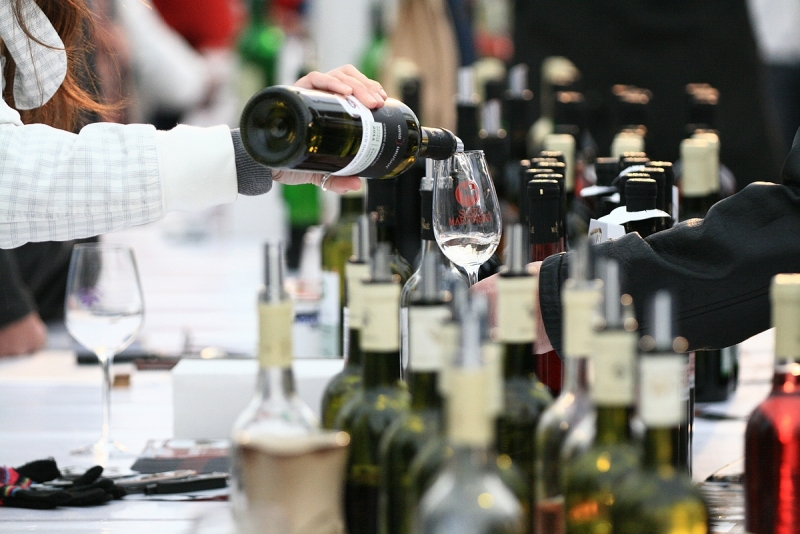 3. Rent Polaroid to capture Prague autumn atmosphere
Who is nowadays printing digital photos from vacations…? Nobody! We only keep them in our computers, right? You can change this in Prague. Capture Prague fall melancholy on a good old Polaroid camera and take your beautiful retro pictures back home. You don´t have to buy a new camera for this, you can rent everything upon your arrival to Prague in Polaroidlove. You will only pay for the film, the Polaroid camera is for free. Just drop them a line pujcovna@polagraph.cz.
4. Get a cup of mulled wine called "svařák"
Sipping the first "svařák" while roaming around Prague indicates that the cold season is back in town. For locals this is a must-do every year when temperatures drop down and summer is just a memory. Czech mulled wine we call "svařák". It can be purchased at every square, restaurant or coffee place. If you want to enjoy an authentic atmosphere and relax over your drink,  visit cozy family run café Kavárna Nový Svět located in a tiny picturesque quarter close to Prague Castle. Tourist usually never come here.
5. Stroll around Petřín hill and visit a hidden orchard
What would be a fall without all the colours around you! It is not necessary to travel out of Prague to see nature playing with colors. Believe me, Prague is not only about sights, architecture, beer and art. Prague has many beautiful parks and gardens creating the fantastic fall scenery every year. Feast your eyes and take a walk to Petřín hill/park. Romantic place offering relaxing and easy walking paths with beautiful views over the city. My favourite secret part of the Petřín park is right behind Church of Our Lady Victorious. Don´t be afraid and walk up the stairs behind the church (next to the school). Your private part of Prague, little cascade orchard. The views are amazing.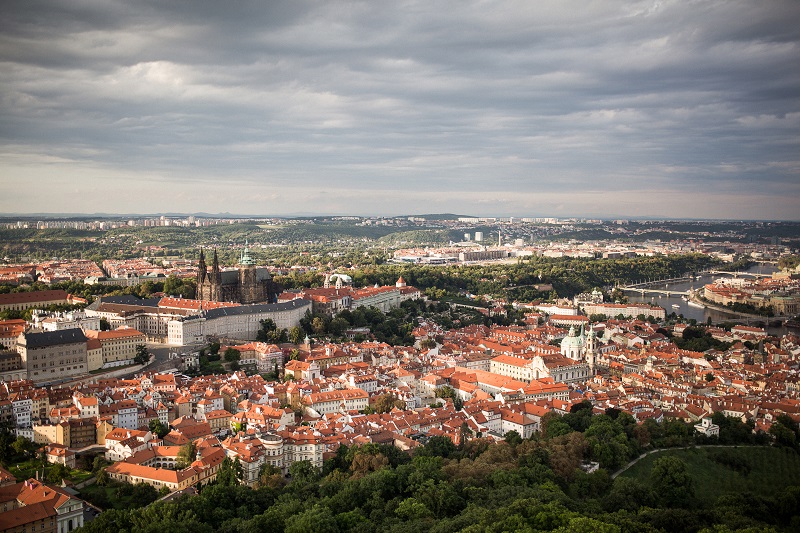 Dana | guide for Prague Behind The Scenes

Cover photo: Prague.eu