Many Prague visitors are complaining how the city is packed, touristy, busy, noisy and therefore it´s loosing it´s charm. This is so true, no doubts about that. Especially when you are following crowds in the busiest places  – then Prague can trully be an awfull place to be. However, as a local (and local guide) I know that Prague can also be absolutely charming, stunning and – voilá – empty. Really! Nobody around you, no fight for your space. I will tell you a secret now: the best thing to do in Prague is to wake up early and go to see the city without tourists.
---
---
Until 9am Prague has completely different atmosphere. I have been living here my entire life and still can be amazed by the unique morning ambience. It exists and it´s the best. Before everybody wakes up. Follow my photo story if you need a little inspiration and tonight set your alarm clock on 6am.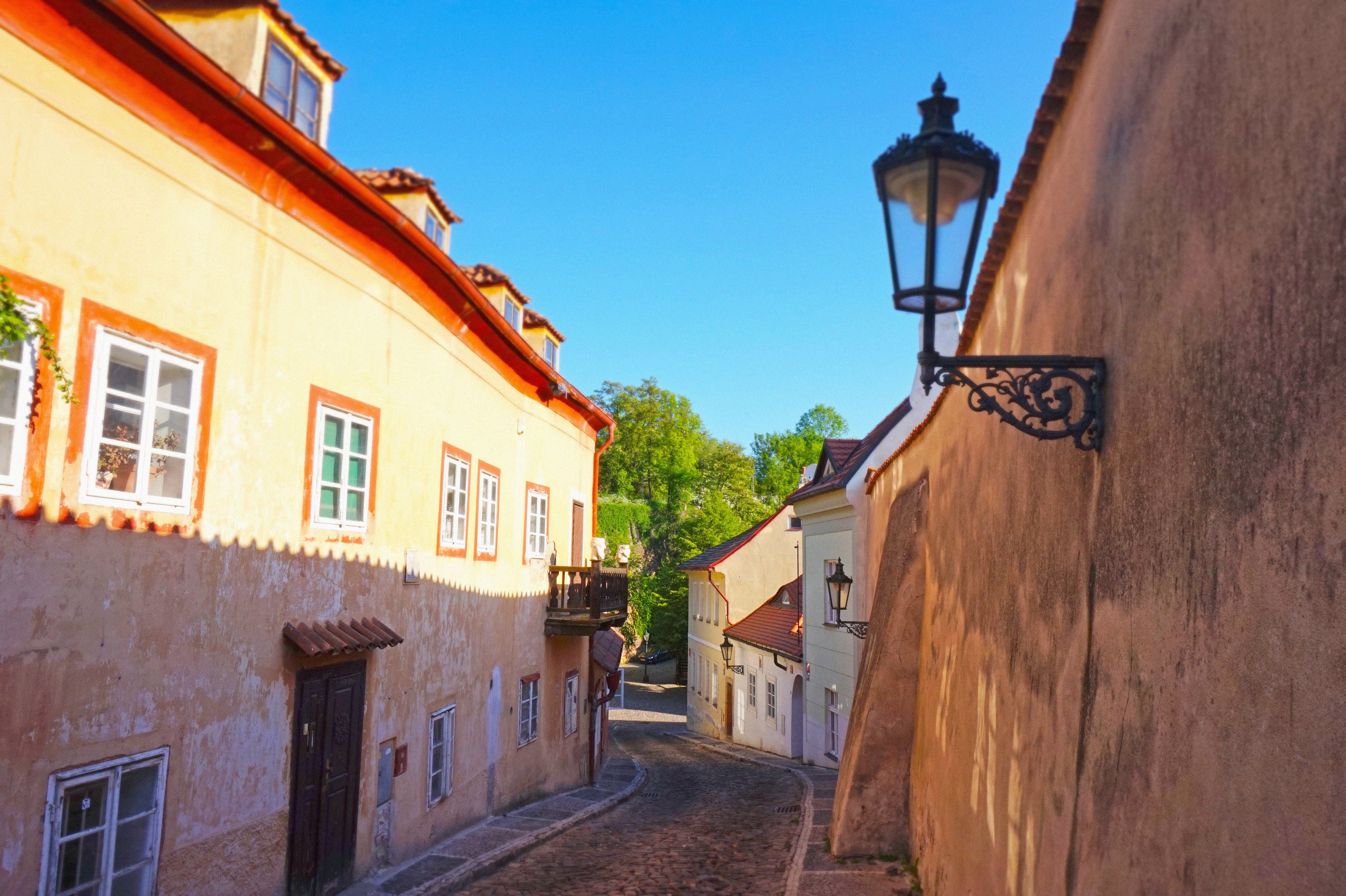 It only needs a bit of will and defeat your morning laziness. Once you are outside, you know it was worth it. It helps to book your hotel downtown, then you don´t have to travel too far. Don´t forget to bring with you a little snack.
You can start your morning tour in Nový Svět area, located just 10 minutes walking from Prague Castle. Lovely and picturesque part of Prague. Very photogenic, too:) Best time to come is around 7:30am if you want to have good light for your photos.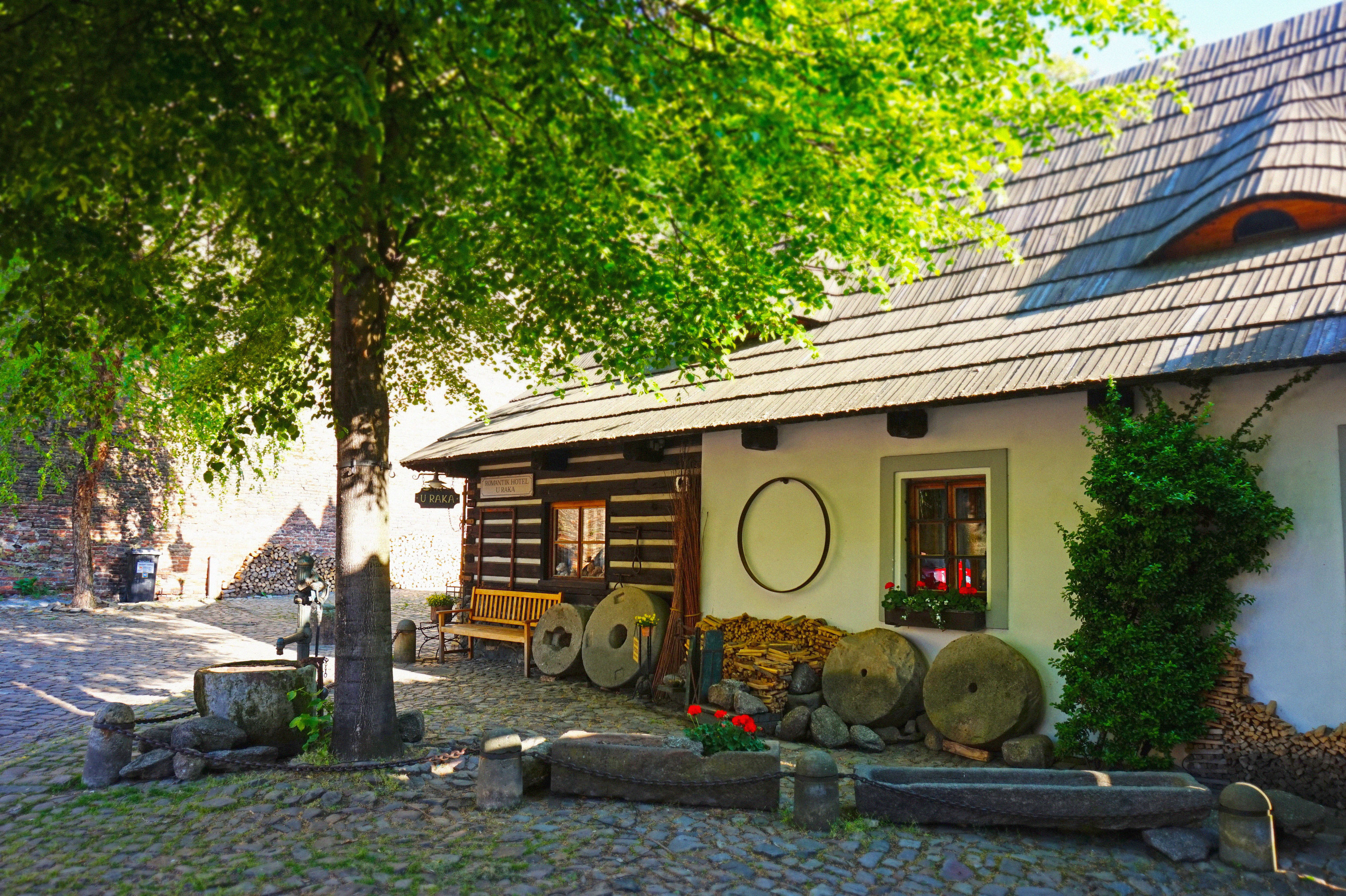 Believe it or not, we are still in Prague…
Nový Svět is paradise for photographers. You can easily spend here hours while taking pictures. Please just stay quiet in the morning, locals are sleeping.
During my Prague Behind The Scenes 4,5h tour we stop in this beautiful tiny house for coffee and light lunch. They open at 11am so you can come back later. It´s called Kavárna Nový Svět. Lovely family run coffee shop. True hidden gem.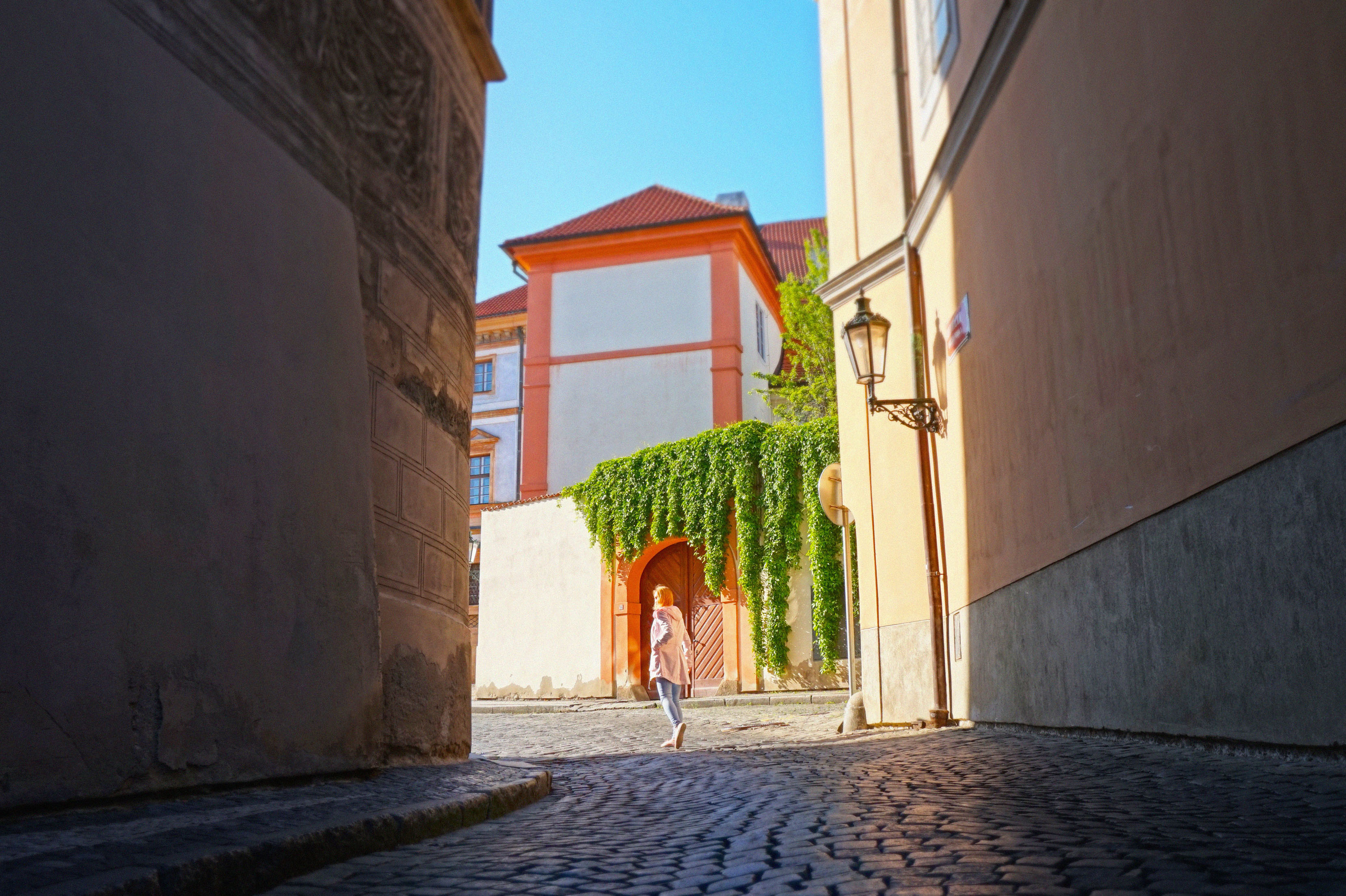 And just around the corner you will see the main entrance to Prague Castle. You can either explore it (Prague Castle is open from 6am – 10pm) or you can walk directly to Lesser Town via Castle stairs.
Here we are on Hradčanské square and Prague Castle is right behind me. By this moment it´s about 8am and there is nobody going to Prague Castle.
Stairs leading from Hradčanské square directly to Lesser Town. From here you can enjoy fantastic views over the whole city. And you know what? You can even hear singing birds!!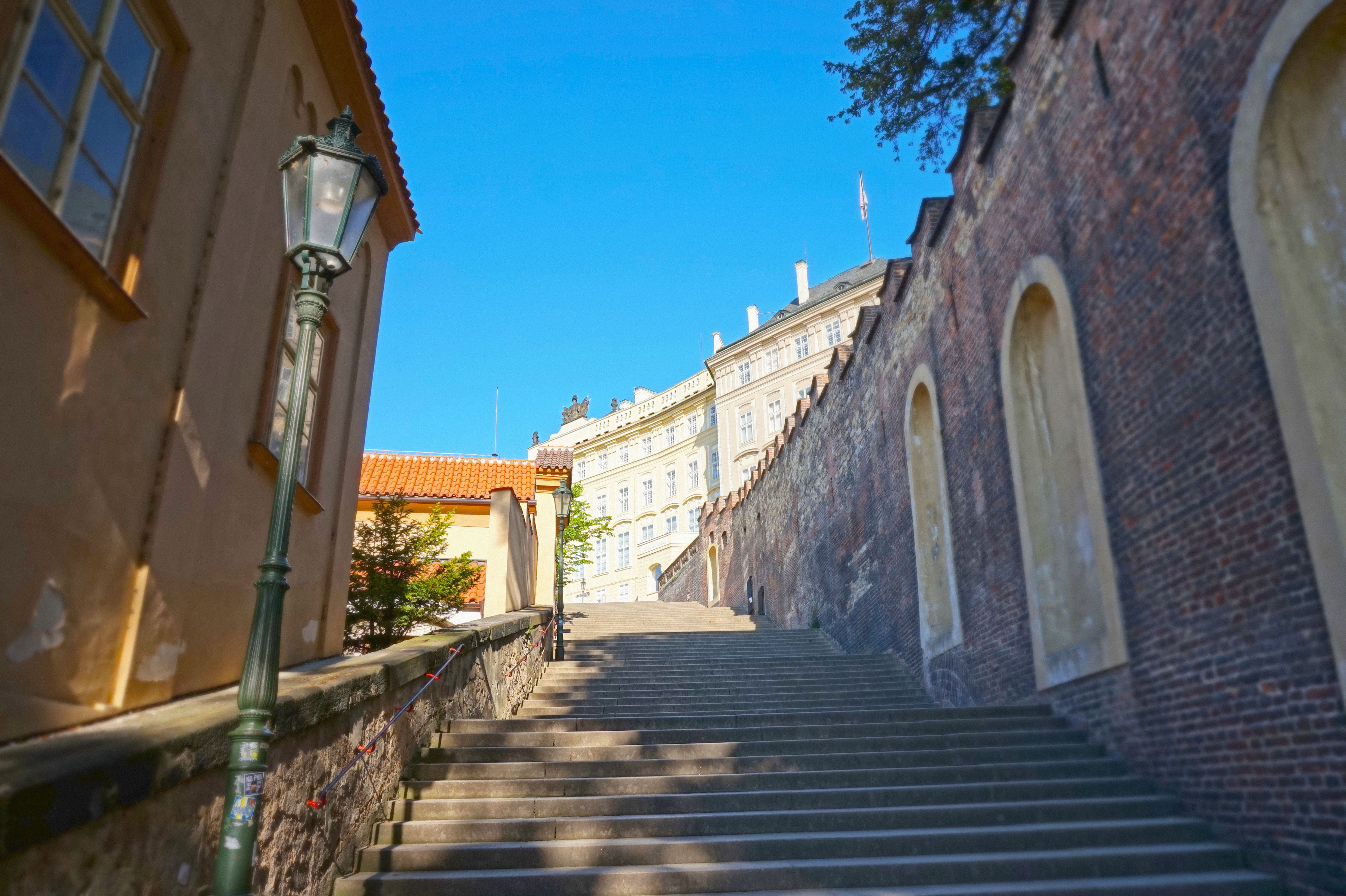 It´s easier to go down:)
Lovely streets of Lesser town and we are heading to get our first (well deserved) coffee. And definitely not to Starbucks….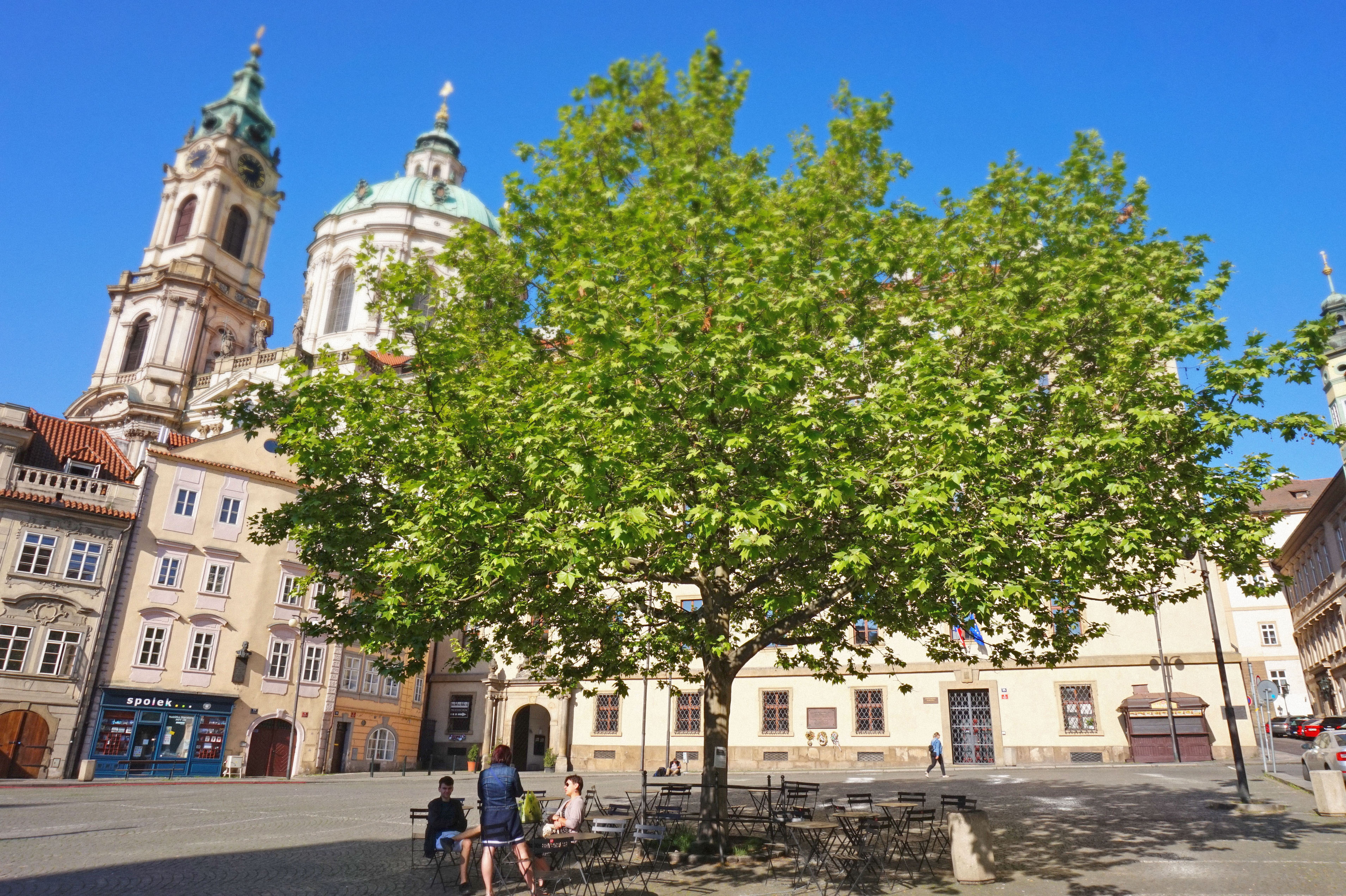 On empty Malostranské náměstí we catch a tram and go to Střelecký island, our last destination.
The vivid green area on the left side is Střelecký island. That´s where we are going!! Prague has many islands located on Vltava river and most of them are open to public. Střelecký ostrov is easily accessible from Legion bridge (Most legií).
And here we are. Finally in the green. This is Střelecký island best known among locals as "Střelák".
Our favourite outdoor pop-up café called Coco Van located right on the Střelecký island from where you can enjoy views of Charles Bridge or National Theatre. This is what I call a perfect morning!
Hello coffee!!!
So, what do you think? It didn´t hurt so much to wake at 6am, right?  Wish you a pleasant stay in Prague!
Dana, your Prague guide and friend #praguebehindthescenes