If you are searching for a little bit non-standard experience and want to enjoy a bit more than just Prague historical downtown, this blog is dedicated to you. I am going to write about Prague in motion. About a unique fun you can experience only in Prague. It is cheap, original and memorable. Let me take you for a ride…
#1 A STUNNING TRAIN RIDE WITHIN THE CITY: PRAGUE SEMMERING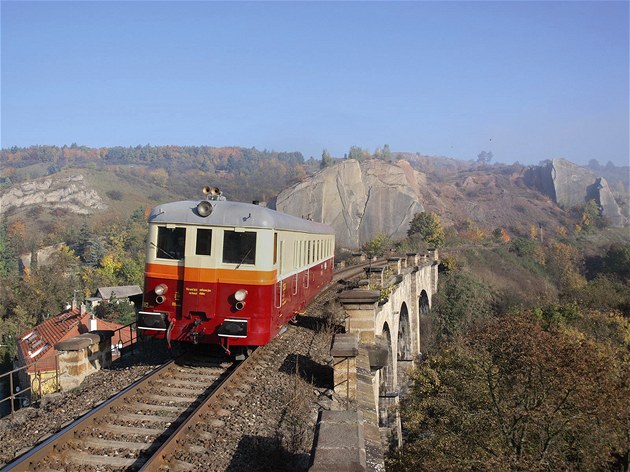 This is very old and traditional rail leading through Prague. It is not only a practical connection between downtown and outskirts but also a beautiful and romantic ride. It takes you to places which not even locals know much about. This train is part of Prague public transit so you don´t need any special ticket! Just hop on!
This is an experience you wouldn´t expect in city like Prague. The train ride starts from Main Train Station and takes you to Prague suburbs. You will see downtown (panorama of Prague Castle, or Vyšehrad) and also much of Prague nature, mountains, lovely valley and lesser known Prague quarters. You will also cross 25 m high historical viaduct.
Extra tip: The name Semmering is derived from the very first mountain railway in Europe – built in Austrian Alps in the 19th century.
#2 FUNICULAR? PART OF PRAGUE PUBLIC TRANSIT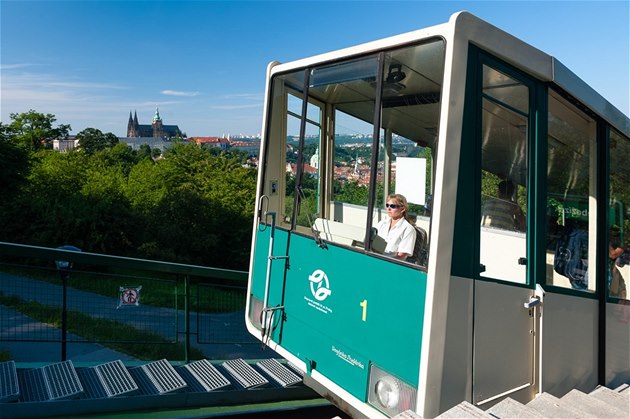 Besides the practical function (saving time) the funicular will also provide you with a spectacular ride up to Petřín hill so you can enjoy the best views over the castle district. The best thing? In the funicular you can simply use any Prague public transport ticket! Single ticket or multiday ticket. No extra expenses during your Prague stay!
The funicular is connecting Lesser Town with a lovely park/hill called Petřín where you can also find so called little Prague Eiffel Tower from the end of the 19th century, Hunger Wall – stone made defensive wall from the 14th century, Petřín maze or astronomical observatory.
Extra tip: After a long lasting reconstruction , the funicular is open again! Enjoy your ride.
#3 CABRIO TRAM LOVED BY LOCALS: GREASING TRAM CALLED "MAZAČKA"
This tram has been cruising Prague almost a year, however just couple months back somebody started to talk about it a little more, took selfies with it and the tram basically became an icon, cult, trend. People take pics of it, post them online, you can even watch live streaming of its ride. The tram has own FB fan page and huge media coverage!!
This lubricating/greasing tram is not designed for transportation, it´s used just for rails maintanance. But it looks cute and cool. Just like cabrio vehicle. Locals call it "MAZAČKA". During the Christmas time it used to carry a Christmas tree on a board! So next time you are in Prague, watch the rails, maybe you will be lucky enough to see it!
Dana | guide for Prague Behind The Scenes Tours