Prague city center is full of great hidden gems – you just need to know where to go! I would like to introduce you three Prague sights not so often visited by tourists. You will easily find them alongside the major monuments – so don´t worry, no difficult "geocatching game" or travelling far away. You will comfortably stay in the city center.
Hidden gem #1: Great South tower of St. Vitus Cathedral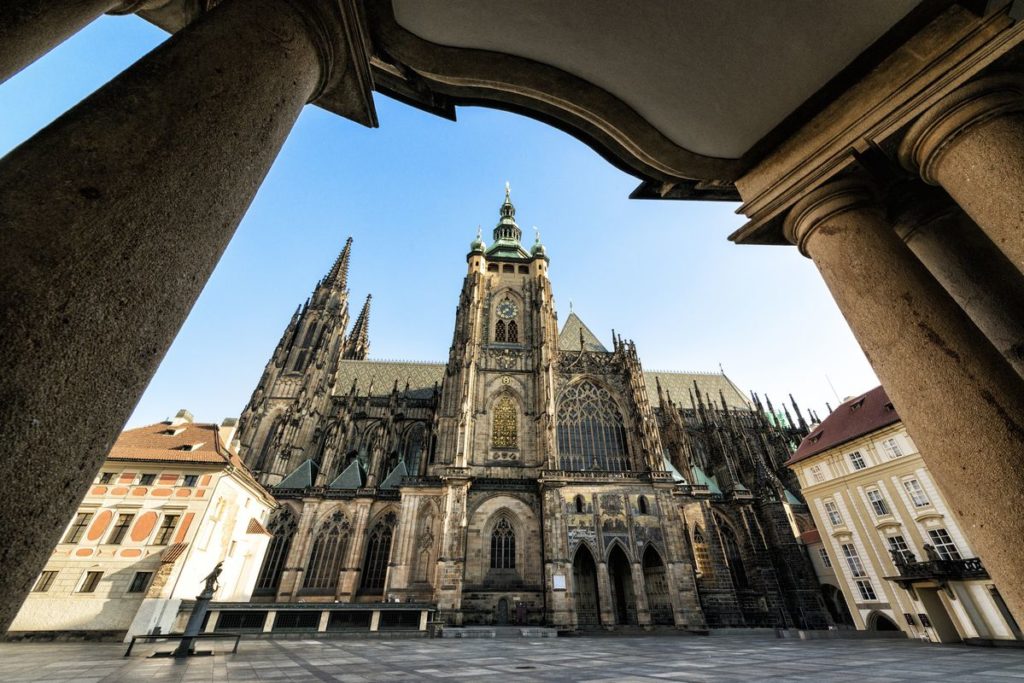 From the very top of this beautiful tower is stunning 360° view of Prague. Great South Tower is part of the St. Vitus Cathedral, however has a different entrance that´s why many people don´t even know they can go up to the top. There is no elevator inside the tower, you need to be fit to walk nearly 300 steps. But it´s worth the effort!
Location: 3rd courtyard of Prague Castle (read more about new security checks by the entrance to Prague Castle)
Entrance fee: 150 CZK / person
Hidden gem #2: Vrtba garden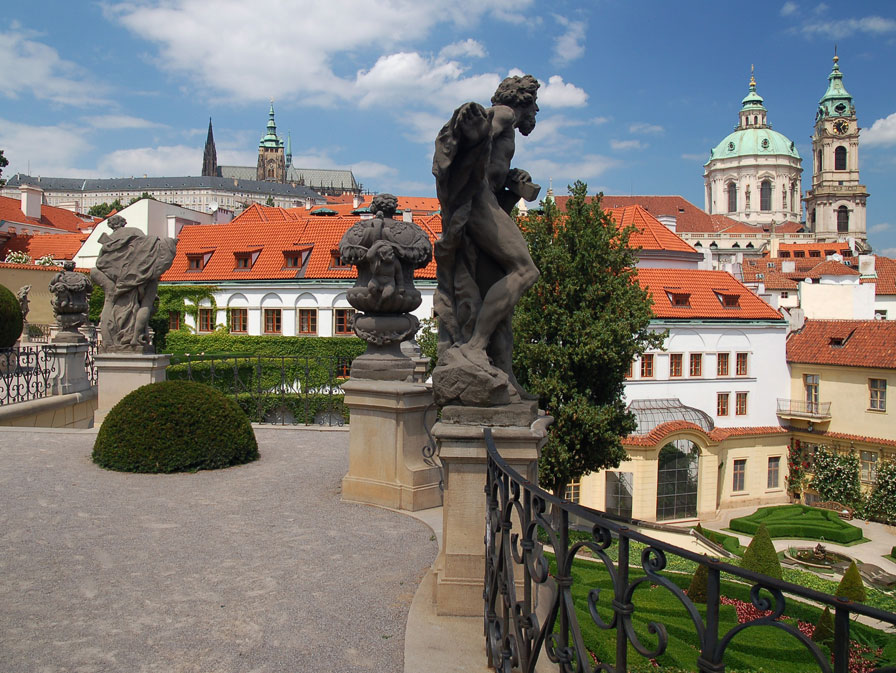 This historical spot is well hidden behind houses situated on a very busy street in Prague Lesser Town (Malá Strana). However, once you enter it, you will find yourself in a tranquil paradise.  
Vrtba garden is considered to be one of the most beautiful Baroque gardens in Europe, founded in the begining of the 18th century. Vrtba garden is a Class 1 cultural monument registered in the UNESCO World Heritage List.
Location: Prague Lesser Town (Malá strana)
Entrance fee: 100 CZK. Open from April – October
Hidden gem #3: Rotating head of Franz Kafka
If you are a fan of modern street art, this should be one of your next stops. The giant head is constantly rotating as it is made of 45 independently moving layers. Its total height is 11 m. I highly recommend to shoot a video here. Kafka´s head is the latest art peice of controversial Czech artist David Černý. Cool addition to this otherwise sleepy square. 
And who was Kafka? Prague-born writer, one of the most acclaimed and influential writers of the 20th century.. 
Location: Prague New Town 
Entrance fee: free
Would you like to learn more about Prague and its hidden gems? Feel free to join my off the beaten path Prague tours.
Dana | owner and guide for Prague Behind The Scenes tours