The last two weeks in Prague have been terrible. In terms of weather. Extremely hot, simply unbearable and exhausting. Temperatures over 35° almost every day. The only places where we could cool down at least a little bit were metro, cellars or…waste water treatment plant. Have you ever been in place like that? And would you even think about going there? No? I will tell you why you should: it is real Prague underground!
Prague old waste water treatment plant is a place a bit hidden from all the main Prague sights, however definitely worth visiting. It is protected national monument which has been converted into the Eco-technical Museum in 1991. If you enjoy exploring off the beaten tracks or if you are a steam punk fan – this is a place you shouldn´t miss while in Prague.
The whole waste water treatment plant was built between the years 1901 – 1906 and its system can still be used thanks to its technical perfection!! Unfortunately the capacity for water cleaning wasn´t sufficient already in 60´s last century so they had to build a new and bigger one, just around the corner. However, all the machinery, components and cleaning system of the old building complex is in shape even nowadays.
This waste water treatment plant is the oldest one in the Czech Republic.The sewer system and technical parameters were projected by a British civil engineer, Mr. William Heerlein Lindley. Incredible piece of architecture which is mostly situated underground.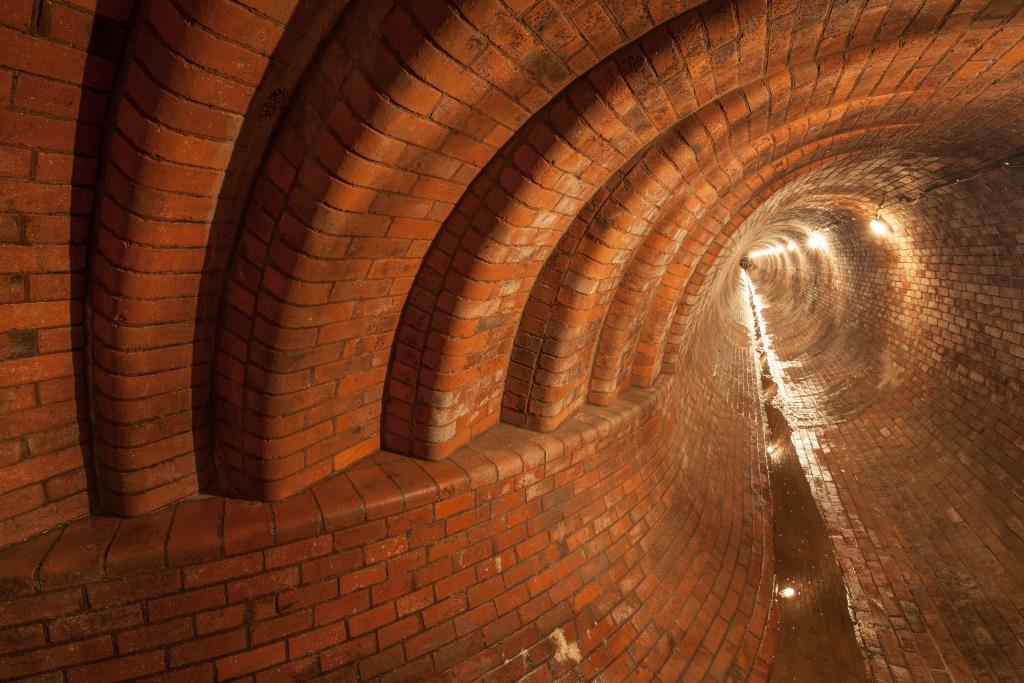 Most amazing facts I noted during the guided tour
1) The building was made out of several millions of double burned bricks that "ring" upon hitting them by a hammer Each of them was individually wrapped in a wax paper when delivered on building site!! In Czech language we call these bricks "zvonivky".
2) Labours, working hard underground in noisy, smelly, humid environment usually didn´t live longer than 44 years.
3) Blade, Mission impossible or Les Miserables movies were shot here.
4) Most of the modified waste was sold to farmers and used as fertilizer.
5) It is really cold inside, don´t forget a jacket or sweater 🙂