You don´t have to be sad if you didn´t make it to Prague during the high season. The fun times are not yet over. In case you are coming here in September or early October, there is a high chance that you will experience our favourite season of grape harvesting. During this time we love to drink one seasonal speciality called burčák. 
What is burčák?
Burčák /ˈburt͡ʃaːk/ is "dirty water looking drink" made of grapes harvested and squeezed just few weeks ahead and constantly fermenting. It´s basically the first stage in a wine production. It is easy to drink and even easier to get drunk with it. Sweet, fizzy wine-juice loved by many Czechs.
Burčák and your health
Burčák is also very healthy drink. It contains proven amount of vitamins, minerals, antioxidants and rare protein cells. These help with body/blood cleansing. There is an old saying that you should drink 5-6 litres of burčák every year, because you have the same volume of blood in your body. That sounds wise. But there is also a good old recommendation that you should have an extra toilet tissue with every litre of burčák. So drink responsibly!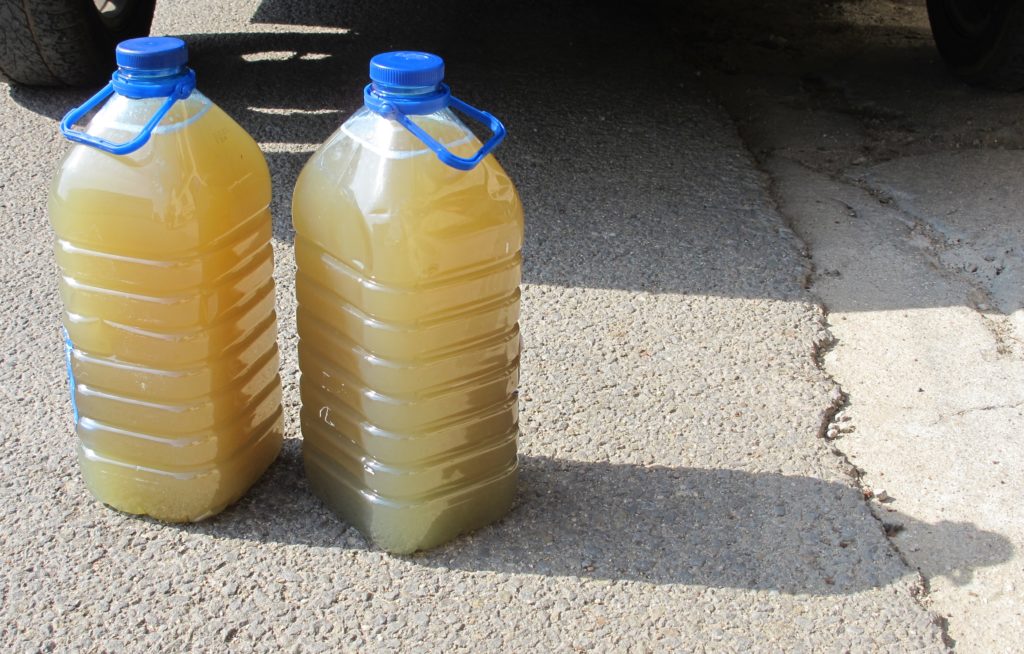 Where to get it and how much does it cost
Burčák is produced in white and red variety (the red one is more expensive and there is always less of it). Average price for one bottle of the white variety is around 160 CZK.
It is very common that this drink is sold in plastic bottles with a practical handle lifter (1,5 l). You can´t buy it in supermarkets, only at farmers markets, in wine bars or in the streets.

If you don´t want to buy the whole bottle, you can get a glass almost in every wine bar or wine shop, or at the street markets, wine festivals. 

Prague wine harvest festivals (Vinobraní) are very common in September and early October. You can visit them almost every weekend.  
If you would like to learn more about burčák or take a tour around wine harvest festivals, markets or city, feel free to contact me. 

What else you can do in Prague during Autumn?

Check 5 original activities you can do in Prague during Autumn.