Are you tired of those repeating information in your guide book suggesting what to do and see in Prague? Check what locals recommend to do and visit! Prague is not only THE CASTLE, THE BRIDGE or THE BEER.  Add a new chapter to your itinerary: Prague authentic and less convetional! 4 Prague off the beaten path activities as recommended by locals.
1. VISIT NATIONAL TECHNICAL MUSEUM

  

Museum where locals return to…
At the foot of Letna Park you will find one of the most popular museums in Prague. The National Technical Museum, is dedicated to everything you can imagine under the word "technical". For over a hundred years extensive collections have been assembled here, documenting the development of many technical fields, from the natural and exact sciences, and of industry in the territory of today's Czech Republic. Wander between centuries and explore the exhibits of historical means of transport, photostudio, printing house or admire the devices used in astronomy in various periods of history from the 15th to the 20th century. There is a realistic exhibition of mining, which will take you down the underground for the more authentic experience. This museum is definitely number one for locals, it is must-to-see. It is fascinating for both, adults and children, even for those without any particular technical interests ☺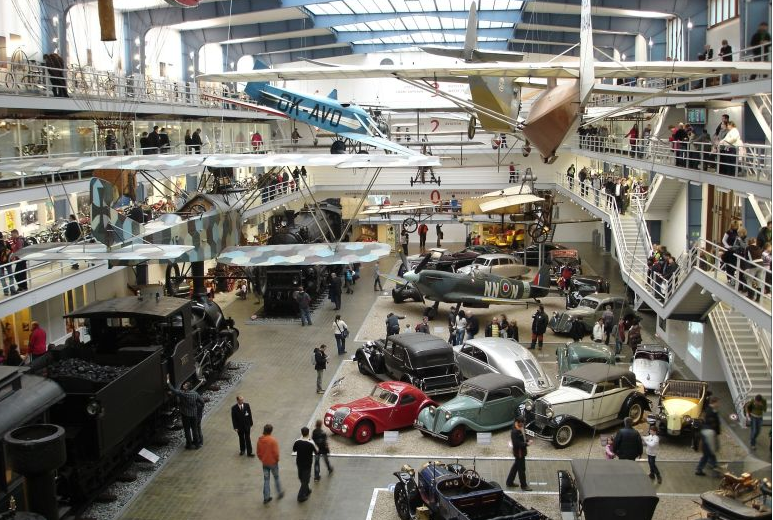 2. VISIT NOVÝ SVĚT QUARTER The most picturesque quarter in Prague
Sometimes it might be a bit difficult to feel the real spirit of Prague when being surrounded by travellers and photo crashers all the time…If you are heading to the Prague Castle, try to step out of the main routes and stroll through a picturesque quarter called Nový Svět. This is what we call real Old Prague; no shops, no advertisements, no souvenirs, no people…and if so, mostly locals.
Explore this hidden part of Prague full of cute, tiny houses, and uneven cobblestones along winding streets. And don't forget to look up sometimes, maybe you will notice old cannonball still remaining in house walls, "remembrance" of Prussian occupation of Prague in the middle of 18th century. This is also place where you can admire solid old fortification of Prague and see how protected Prague could be back in times. The massive rampart is huge, tall and absolutely impressive. Tip: don't miss to rest your feet in family run coffee place Kavárna Nový Svět and feel the home atmosphere over a delicious espresso and cake. Area of Nový Svět and the coffee place are also one of our stops on Prague Behind The Scenes tour.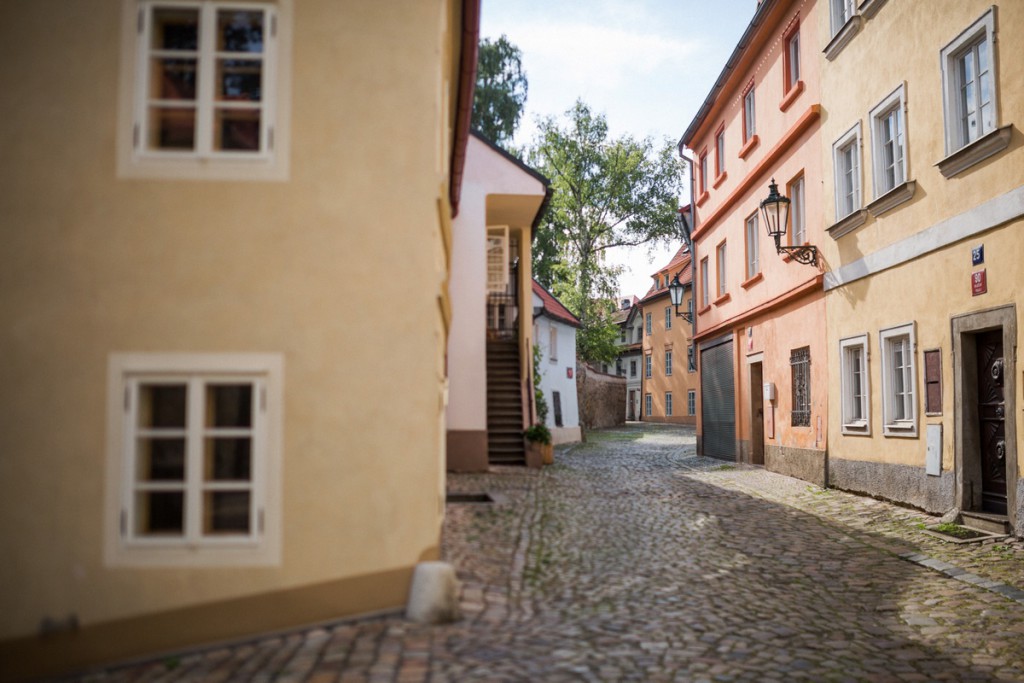 3. SEE PRAGUE CASTLE AT NIGHT You will be there alone…
Did you know the Prague Castle is open daily until midnight (during low season til 10 PM)? During the night there is practically no one there, you can even hear your voice echo throughout the courtyards. It is rather rare sight to see this area almost abandoned from travellers. During the night you can explore its hidden corners with ease and in an absolutely relaxing atmosphere. The Prague Castle is the biggest castle complex in a world, and is listed, as such, in a Guinness World Record book. Golden lane is open for free after 5 PM.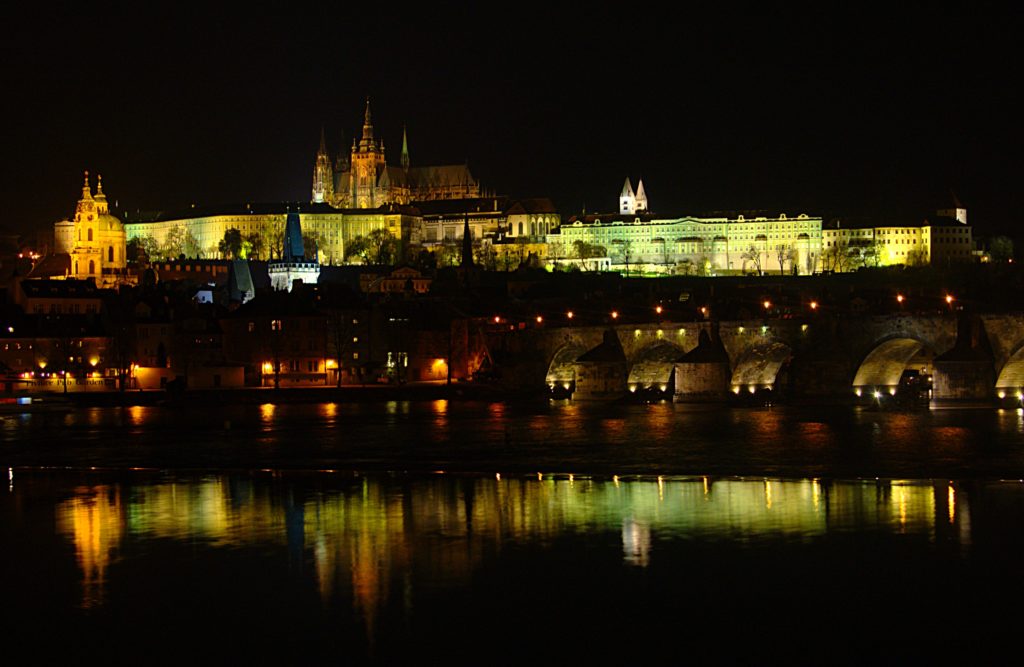 4. HAVE A BREAKFAST WITH LOCALS Leave downtown and visit off the beaten path Cafe Jen 
Explore more than Prague's city center and meet locals on a lazy Sunday morning. See how we enjoy breakfast at Cafe Jen. This place has a great cozy atmosphere, with just one room and several nooks, therefore you will feel like you are sitting at home. Cafe Jen is situated in Vršovice district, which is not far from the center, hence worth a visit. The owners will spoil you with selection of delicious homemade cakes, coffee and lemonades. Tip: their scrambled eggs are amazing and the prosecco with your breakfast tastes fantastic! So start your day with something extra! You are on a vacation, after all!