Free .pdf guide book for all my clients
Good news for all my future clients! My big dream came true as I just finished my first non-touristy guide book for Prague. It´s just a simple .pdf file but full of great and practical information about the city. All of my clients will get one as a little present – for free. This guide book is called "PRE-ARRIVAL KIT" and should help you with planning your Prague visit. I will send it to you via email.
And what you gonna find in the pre-arrival kit? Everything you may need during your Prague stay: how to get from the airport without being ripped off right after your arrival, where to exchange money, what are the fair exchange rates, how the tipping works here, where to eat, what to buy here as good souvenir, biggest tourist traps, practical things for everyday use, etc, etc…
See in the photostory how the .pdf guide book looks like. If you want one, don´t forget to book my tour. Happy planning and see you in Prague soon!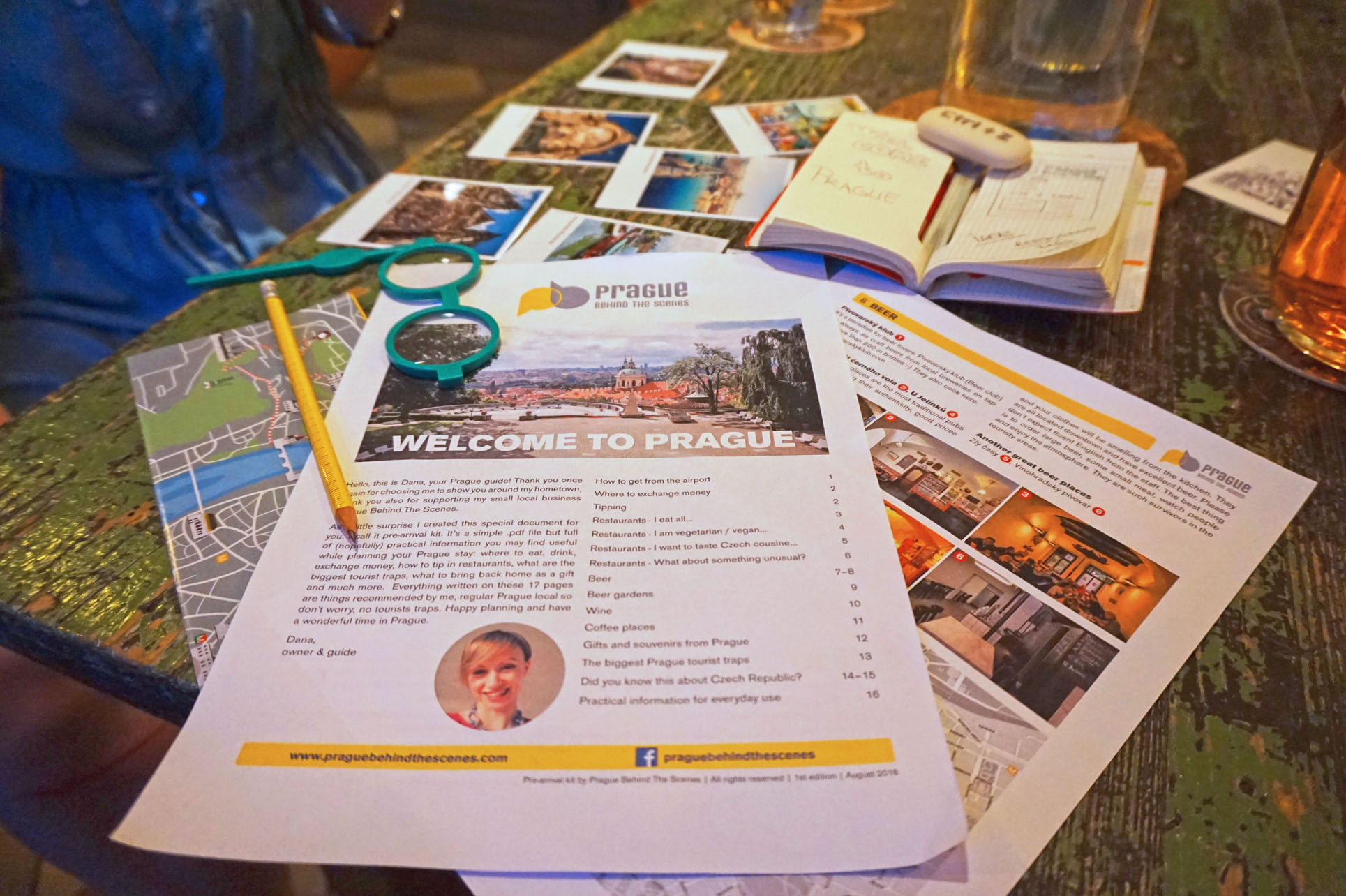 First print of my pre-arrival kit. We celebrated with my friends who helped me a lot with graphic design and layout. Great relief after hard work:) Thank you guys!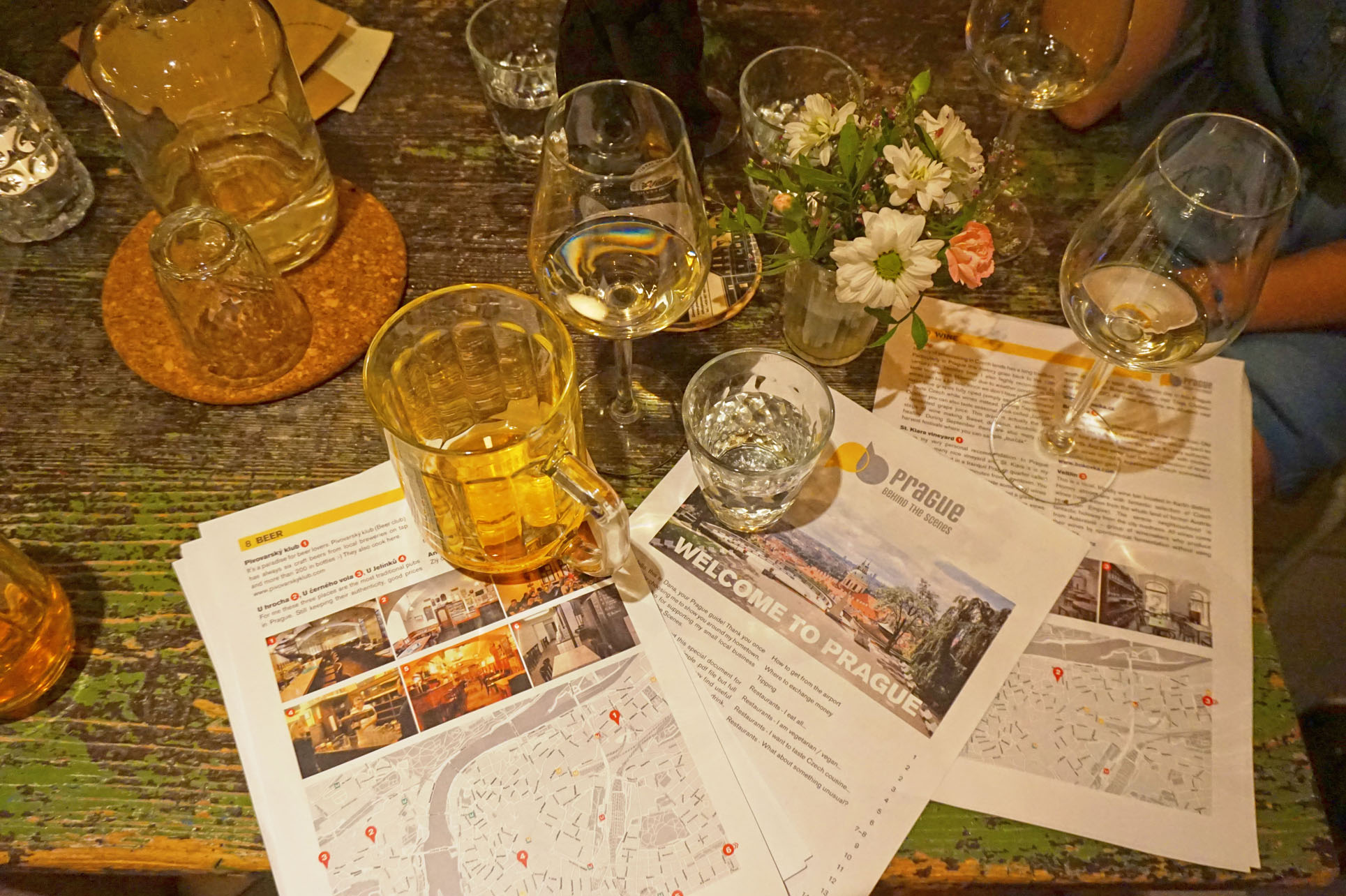 In each chapter you will find a practical map. Do you prefer Google maps? No problem, I can send you a map of all recommended places in a special online map.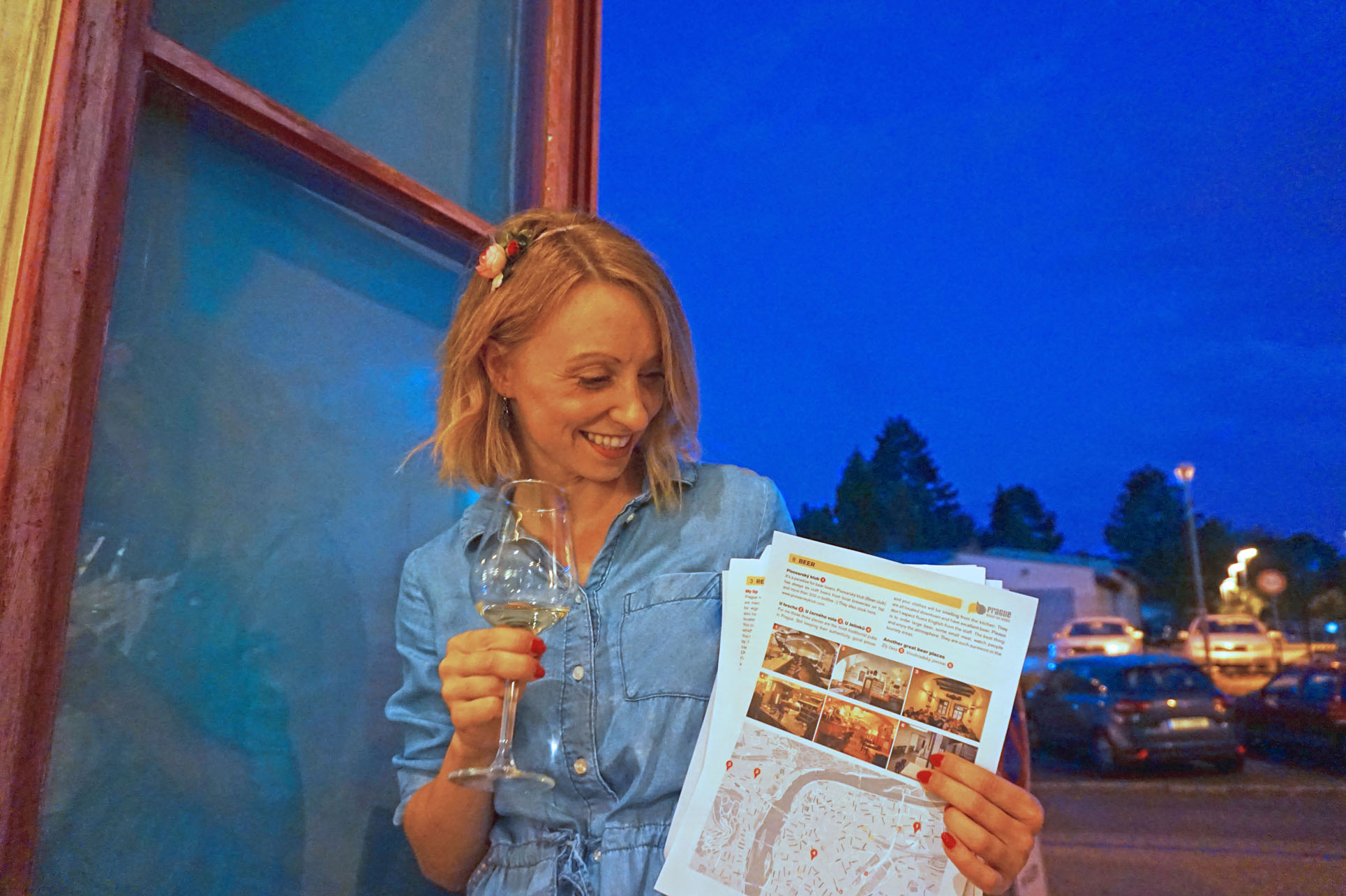 This is me – very happy author and your Prague guide!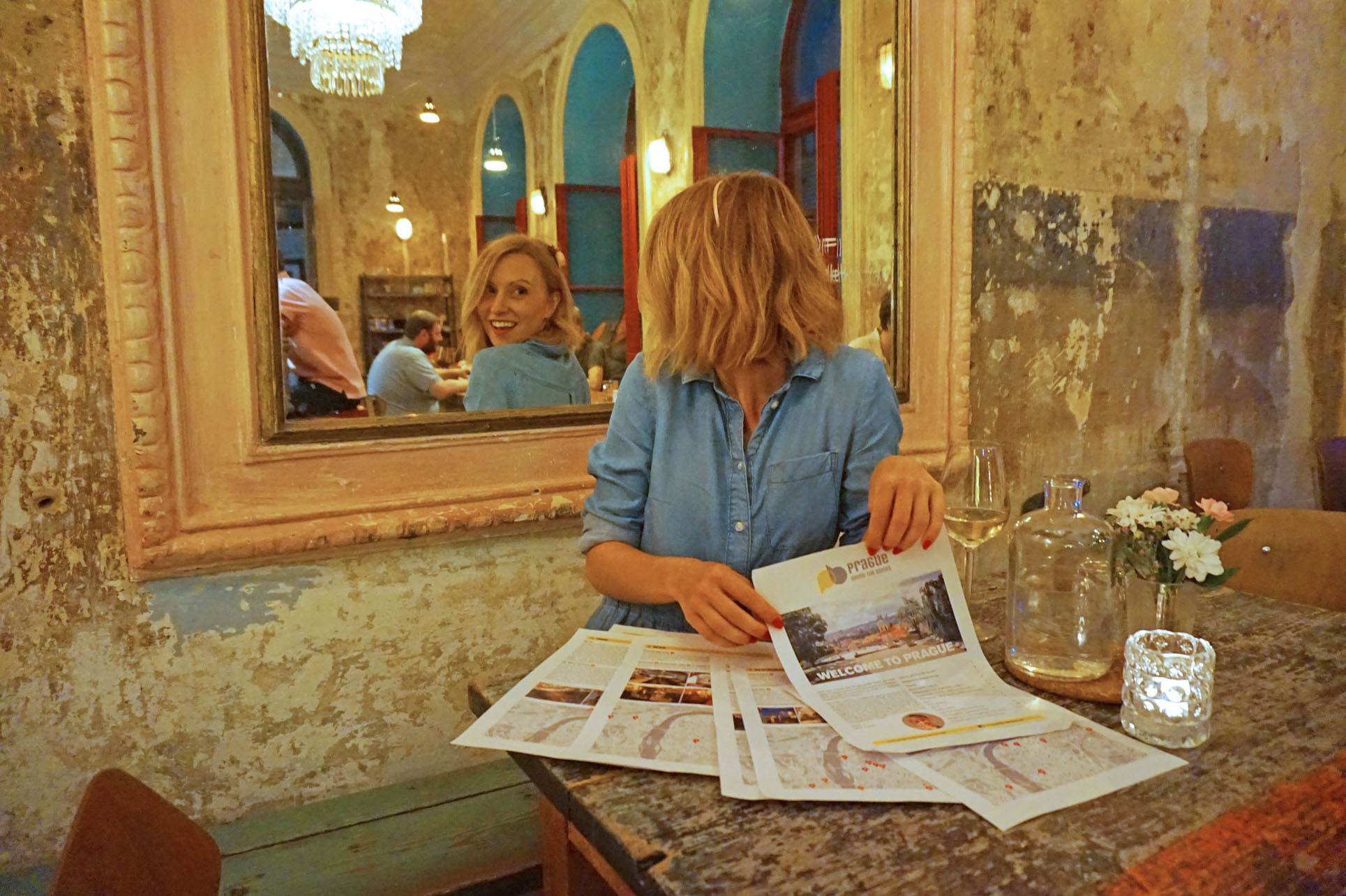 17 pages about all you may need during your Prague stay: where to eat away from the downtown circus, where to exchange money, what are the fair exchange rates, what are the biggest tourist traps, what to bring back home as a nice gift, etc…Btw, this fantastic café with a mirror is mentioned in the guide book as well. It´s called Café Letka, my favourite spot in Prague district 7 – Letná.
I also need to mention that none of the recommendations are based on comission or business cooperation. All the tips you will find in my guide book are things recommended by me. And I didn´t get a single crown or cake for promotion! 🙂