About my Services
Thank you for choosing and supporting small local business
Prague with a local guide
My name is Dana and I am happy to introduce you my small local business called Prague Behind The Scenes, founded in August 2015. The idea of my services is to present Prague in a less touristy way. And believe me, it´s still possible to see Prague downtown and Prague higlights without being surrounded by crowds. You just need to know where and when to go.
Prague Behind The Scenes is my own business. I don´t have any employees and I don't cooperate with any travel agencies, taxi drivers, I don't have leaflets and don't use umbrella to be spotted. I am standing a bit aside of all the go-getters and mass tourism guides. My goal is to keep things small, simple and 100% professional. Whenever you contact Prague Behind The Scenes, you will always communicate directly with me. You will also see me doing all my tours. Prague with a local.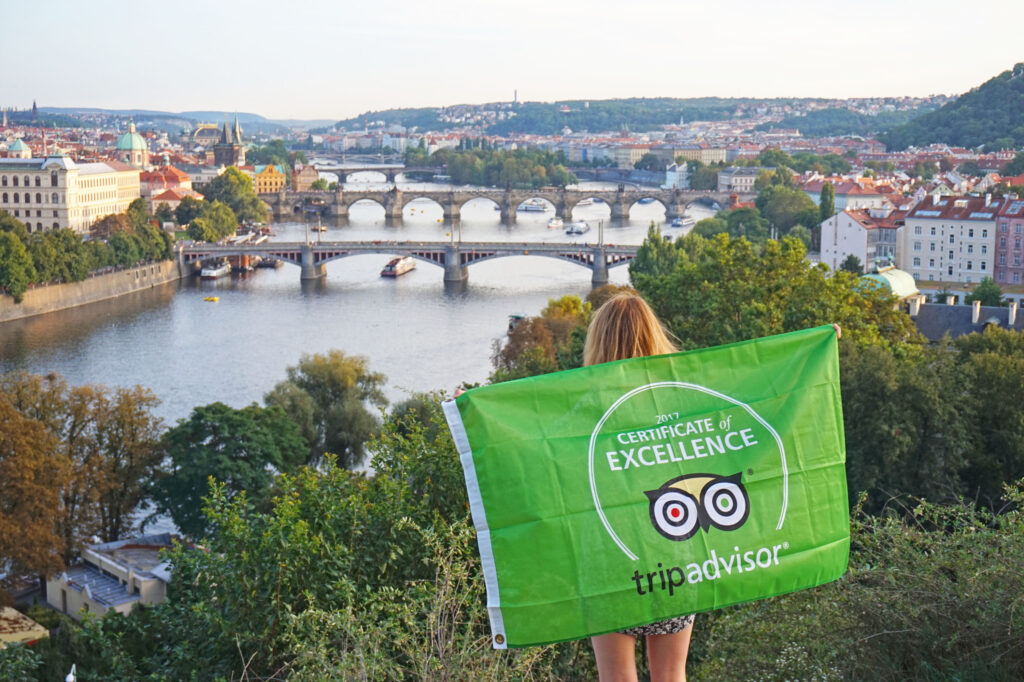 Small business = extra care and 100% personable approach
Before you come, you will get my practical guide book for Prague called Prague Survival Guide. It´s a PDF booklet I create twice a year only for my clients to help you avoid local tourist traps.
You will also have an unlimited access to my secured WiFi throughout any of my tours thanks to portable WiFi hotspot.
Plus, you can contact me whenever you need during your stay – with questions or if you need any help. I want all my clients to feel welcome, safe, and leave my hometown satisfied. My business is small and personable, please don´t hesitate to get in touch with me. I am not an anonymous company.