Reviews from my clients
Please find bellow reviews from my clients who were so kind and took an extra time to write me a feedback on my work. Reviews and testimonials matter so much in this field and I am always grateful to everyone who helps me to improve my services by writing me a reference.
You can also go through my reviews on:
Based on my clients´ satisfaction, Prague Behind the Scenes has been recognized with prestigious TripAdvisor Certificates of Excellence. Thank you!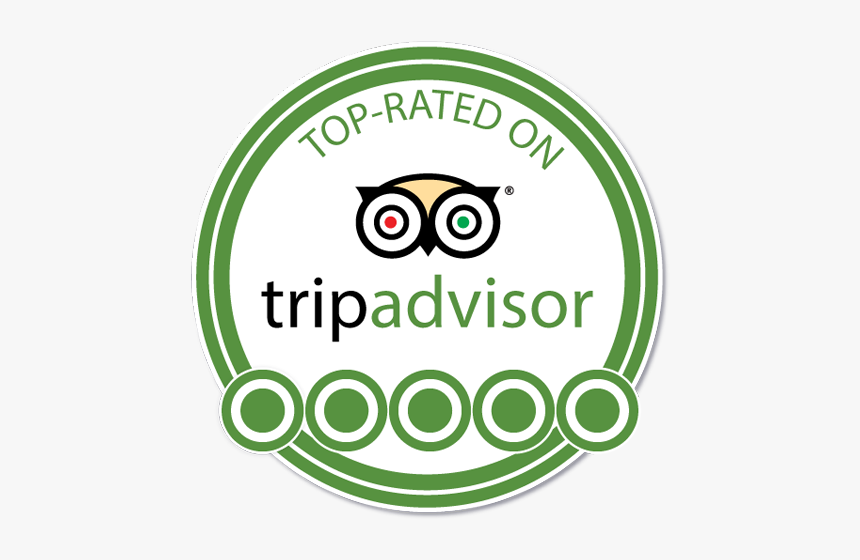 A 'Falling in Love with Prague' tour
Anyone can see the main attractions on their own, but if you want the history and hidden gems of Prague, Dana is the one to go with. She is so well prepared, so enjoyable to spend 5+ hours with, so accommodating, the perfect tour guide. We enjoyed not only the tour but just sitting in an out of the way bistro and enjoyed a bite to eat and just talk about our families.
The Best Way to See Prague
This is such a great tour! So many tours in Prague are so large and crowded, Dana gives you a relaxed and little-scene tour of all the best sites! We learned so much and enjoyed all of Dana's tips.
Her personalized guide was a also a huge plus for the rest of our trip.
Thanks to Dana, we would recommend this tour to anyone visiting Prague. You will see neighborhoods you wouldn't know about and get better photos ops than you would any other way: You won't regret not being on the other large impersonal tours.

I'm not someone who usually does tours, but I loved this one. The experience with Dana felt like a very kind and knowledgeable local friend was showing us her city.

Prague is fabulous but is PACKED with tourists (like you and I), and the hordes of people can really kill the vibe. Dana managed to take us on a peaceful 4-hour tour that gave us a glimpse into the heart of Czech people and history through well-chosen, unusual, meaningful sites that were relevant but not overrun by tour groups.

She knew her history and all the facts inside out, but didn't overwhelm us with them.

I couldn't recommend her, or her tour, more.

Dana was an incredibly engaging and knowledgeable tour guide. Her passion was infectious, and we learnt so much in a very informal way. She took us to quieter, less touristy parts where we discovered the meaning to things we would never have noticed. In fact we are still digesting information and realising the value of the tour.

Dana's tour included gardens, architecture, history, culture and her recommendations for places to visit, including restaurants and wine bars frequented by locals. Her suggestions were spot on and we enjoyed all of those experiences.

Her relaxed style fitted perfectly with our group of four and she seamlessly held the interest of serious academics and twenty somethings.

I cannot recommend Dana highly enough!
September 2023, Australia

You are in good hands with Dana who is friendly, engaging and full of info about Prague. She takes pride in having accurate information. My husband and I were both so comfortable with her that we could have spent the whole day together. She led us through quieter but no less interesting pathways to get to good and popular sites without being bombarded with souvenir shops.

Definitely saw some features and/ or infrastructure the other tour guides are likely not showing you like the inconspicuous structures lining the river embedded in the walkways with small periodic holes into which mobile flood control walls are erected.

My favorite was peeking through a fence to see a David czerny sculpture otherwise not visible by the public and learning about Prague city sectors like old town, new town and the lesser town.

Dana is a native and her extended family is native so she was full of information about communist / historic times.
Don't miss it.

Dana was an outstanding tour guide! Knowledgeable, personable, helpful, and with an eye for real insight into what she was showing us.

No gimmicks on this tour, just good old-fashioned walking, but along roads and in neighborhoods rarely visited by the huge and faceless tour groups commonly seen in Prague. Instead, this smartly-constructed itinerary provided a taste of quiet beauty, letting the history and architecture speak and breathe, allowing for quiet conversations in a small group setting. Not only was Dana an expert at all things Prague (she was born and raised here), she was willing to share her feelings and own personal experience about many of the places we visited. By the end, we felt we made a new friend.

You might pay less for some other city tours, but that's because those are much lesser tours. Dana's tour was not only worth it, it was easily worth twice the price.

Dana was also flexible in terms of when to stop, or to eat lunch, or just to answer any question imaginable, even ones that nothing to do with the tour. By the end of the day, we were sorry it was over and wished it could have continued until tomorrow.

If I could give this 6 stars, I would. Thank you, Dana! If you ever need some insights into California, we're glad to help!

I booked this tour as a part of a birthday weekend trip gift for my boyfriend. I specifically searched online for a tour that provided broad information about Prague since we've never been there before, let us stay away from bigger tourist spots because of the possible July heat – without missing out on interesting spots – and also, which was important to me, a tour that had a personal approach and a "local, small-ish" feel to it.

Oh boy, did this tour tick all the boxes!!!

I already had high expectations thanks to the great reviews, but my boyfriend and I were blown away! It was definitely the highlight of our trip and we're both so happy that I booked this one of the plenty of choices.

For anyone contemplating to book this tour: Dana is the nicest guide possible, she knows EVERYTHING about Prague and provided us with so many interesting facts regarding the history (early and also more recent), buildings, fun little anecdotes, general life in Prague, art history…; also gave us looots of great (!!!) tips for local bakeries, shops, etc. She sent us a very handy PDF beforehand, so that we could even use some of her tips before we met her in person. She loves her city, her job, and has a captivating way of passing on that joy.

We can't speak highly enough of Dana, her tour is worth every penny, and when we decide to visit Prague once more, we will 100% book a tour with her again.

Dana – thank you SO MUCH, you made my birthday present remarkably memorable. 🙂

I can not imagine a better guide than Dana, a local Czech who knows every detail about her city and history including tiny interesting details like where bees are making honey and who in the Prague philharmonic is in charge of them. So very cool.

She knows much more than just the history of every building and corner on every street… but all the cool things no one tells you about.

I was with my 14yr old daughter. We don't take tours but her pre information guide was so awesome and helpful and her approach is kind and she's a sweetheart of a person to spend the day with… we're thinking of seeing her one more time before we leave.

We learned to very much. It was exactly what we expected and so, so much more. Loved it!

My husband and I had a private 1/2 day tour of Prague with Dana. I can't say enough about the high quality nature of the whole experience. From all the communication beforehand, to the tour itself, Dana was the consummate professional.

We are versed travelers who never do the large "flag and microphone" group tours, but always seek out private tours with locals. We desire to see areas of cities that tourists do not usually see, and to eat in restaurants that the people who actually live there frequent. If this applies to you as well, then Dana and the Prague Behind the Scenes Tour is for you! She shows you quiet more hidden areas, and provides an amazing pre-arrival guide that rivals any nationally published travel book—-full of very helpful tips and recommendations for those of us who want to avoid the tourist traps.

Please go forth with Dana knowing you will be very well taken care of, and have a wonderful time!

Dana was an excellent tour guide researching our hometown connections to the city and customizing the tour to our small group. She was personable and proud Prague resident with a historical perspective. She answered all of our questions openly and honestly. Her English was excellent. We highly recommend her.

Well, not much to add here, not when you have 106 reviews that all receive the 5 star rating! But add me to the reviews that award Ms Dana's tour an experience that was, excellent.

I've made several trips to Europe now, and have been on a number of tours, but Dana's was, by far, the best. I found her to be well prepared, generous with her time, and patient with the many questions we all had. She speaks multiple languages and her English (we are American) was flawless.

She ended up spending about six hours with us.

If I ever return to Prague, I will hope to take her tour again.
Doug R Columbus Ohio, USA

We had an absolutely wonderful experience on our Tour. Dana is amazing and personalized our tour, which allowed us to understand Prague and the Czech Republic on a deeper level. She is so knowledgable and I recommend anyone visiting Prague to consider this tour!

Dana was extremely informative, interesting and friendly as she showed us the quieter less touristy areas of Prague while still showing us the major sights. Always with a smile, and very caring to our needs, we can highly recommend this tour and Dana as your guide.
Our recent visit to Prague was made so very special by Dana. Our 3 hours + tour was conducted in 33 degree heat but she careingly kept us in shady areas throughout, without missing out on any of the many sights of this beatiful City. Dana's absolute knowledge of and passion for Prague made this the highlight of our stay and to see it via the less touristy parts of the City. We would highly recommend this tour. Well done and thank you Dana.
Dana was an excellent tour guide researching our hometown connections to the city and customizing the tour to our small group. She was personable and proud Prague resident with a historical perspective. She answered all of our questions openly and honestly. Her English was excellent. We highly recommend her.
Dana was a wonderful guide of her home city !! We loved her personalization of the tour and thoughtfulness. She guides us around the city showing us important sights plus smaller off the beaten track side streets that were uncrowned and quiet. It was the highlight of our trip!
Amazing! Dana was amazing and very caring. She showed all the best spots in Prague and it easy to tell that she is very passionate about her role as a guide and the city of Prague. If you are looking for the REAL prague, I recommend Dana!
Marvelous – words cannot describe it properly!

Having been to Prague a number of times before, time with Dana in Prague was an unforgettable experience. Dana opened up the city of Praque to us from an entirely different perspective of this beautiful city. It was a great joy to walk, dine with, and listen to Dana's "fine print" on Prague's present and past history. We learned so much about Prague from the local! Thank you Dana! We will do it again the next time we are in Prague.
Like spending time with my best friend

Dana made our walking tour feel like I was hanging out with my most interesting friend. In order not to spoil some of the surprising things Dana will show you, I will not name them here, but I would guess that most locals have never noticed these small but important details.

She is deeply knowledgeable and her delivery is fresh and engaging. And the pace of the walking was perfect for me. Another thing I appreciated is that we did not go in any shops unless I asked, so there was no pressure from merchants. She really personalized the tour too by making recommendations for other things to see and do based on my interests. I unequivocally recommend!
Dana met us at our hotel and walked us to the Karl IV statue at the end of Charles Bridge, Learning of our musical interests, she took us to the Dvorak statue and the Rudolfinum where we got tix for a chamber concert. We crossed the river and walked along it admiring flood wall base and the photos in her notebook as well as high water marks on building walls.

Saw the channel around Kampa Island, the monument to American firefighters lost on 9-11, had tea in a lovely park, saw the Lennon Wall and heard about the bloodless revolution of '89.

Took the tram uphill and walked all through the castle and cathedral grounds and then downhill to the river where she went above and beyond, leading us to the Palladium Mall for some bike shoes needed because of missing luggage.

She's personable, knowledgeable, organized and still able to tailor her tour and talk to your interests.
Fabulous afternoon in Prague

Dana was exceptionally knowledgeable about all things Prague. Her warm personality and cheerful demeanor made for a very pleasant tour experience. 100% recommend booking a tour with Dana.
Dana is a wonderful guide, not to be missed!

We highly recommend Prague Behind the Scenes with Dana. Our private tour began at the Powder Tower and ended at Prague Castle, and her leisurely route took us to many hidden gems in the city. Dana's knowledge and insight provided entertaining facts and stories throughout the tour.
We had a wonderful time exploring Prague with Dana!! (And we ended up with a private tour!). We did not go to the usual tourist spots – instead we saw very interesting back street sites, uncrowded areas and got tips about where the locals like to eat.

The bakery and restaurants she recommended were amazing! She really knows it all! Would definitely recommend this tour. We had done the big sites already (Charles Bridge and Old Town Square – easy to do on your own).

Thanks for a memorable time!!!
Without a doubt one of the sweetest persons you'll ever meet.

My husband and I took a tour with Dana, she was beyond exceptional, very well informed, she answered all of our questions and gave us a glimpse of Prague from a locals perspective which made us feel at home and among friends.

I can confidently say that our entire stay was made better after she gave us her guidebook which had all the tips and tricks we needed for our vacation. Truly a unique and unforgettable tour with the best guide!

Dana is a great guide who, in addition to telling me about the history of Prague, gave me many anecdotes and special places. It was a wonderful experience with her.
Our group came to Prague for the first time and we wanted a local guide who would tell us a little about this wonderful city… its history. Dana organized a 3 hour Old town tour for us. She told us a of the history, we visited a local pub, we tasted local national food and of course, beer tasting 🙂 Dana is very friendly, cheerful and sincere person, ready to help and answer all questions. We really liked it and highly recommend !
We wanted to see more of Prague than the tourist areas, so this tour was perfect. We were shown different parts of Prague and were introduced to how and where Czechs enjoy their city. Our guide, Dana, was superb, giving her experiences as a native of Prague. The entire tour was a highlight and we highly recommend it.
We had a fantastic personalised three and a half hour walking tour with Dana. Dana was an exceptional guide and is so knowledgeable about the history of Prague and its sights. We were worried that our kids would complain all through it but Dana was so engaging and pleasant she made it just like taking a stroll.

Unfortunately, my wife fell ill near the end of the tour so we had to cut it short. Dana was really attentive and did whatever she could to make sure my wife ok and that we were ok to get back to our hotel.

I would definitely recommend Dana and her behind the screens walking tours. Well worth it.
I found Dana and exchanged ideas about a personal non scripted tour which she agreed to. I found Dana to be on time and very knowledgeable about her home city and country.

I could not have found a more informative and personable tour guide. Dana is charming and energetic, which clearly I admired about her. If you are planning a trip to Prague please book with Dana, she is the best!
If you want a walking tour that takes you off the beaten path and away from the crowds then this is the tour to take! Dana is super friendly and takes you to hidden gems and gives you interesting tidbits that most likely aren't found in guidebooks.
My husband and I are visiting from America and are so glad we found Dana and got to experience a tour with her! She is truly an amazing guide! She is so friendly and so kind and immediately made us feel welcome and comfortable.

She is immensely knowledgeable and passionate about her country and shared many interesting facts, stories and historical events related to the city of Prague. The route she planned out for us was perfect and took us to views and destinations we would have never found on our own. She was also so sweet to take pictures for us whenever we asked :).

The guide book she sends with every tour booking is also filled with great recommendations and valuable information. We feel the tour was the highlight of our trip thus far and we can't recommend Dana enough!
Dana has a lot of knowledge about Prague to offer, combined with her very friendly and bubbly personality, we had a very insightful tour. She took us to locations free of tourists and away from the hustle and bustle of the main streets. Thank you, Dana!!!
We only had a short time in Prague, and we're so glad we spent some of that time with Dana! She's a fantastic tour guide. She's friendly, organized, knowledgeable, and passionate about Prague.

She was very responsive to questions and comments on the tour and even followed up with us later to expand on a topic. She showed us spots we definitely would not have seen otherwise.

She's the guide you want for every new destination!
Unforgettable experience – learned a lot, seen a lot and laughed a lot! Dana shows you Prague with so much attention to detail – little surprises, great tips and beautiful stories. Thank you Dana for allowing us to experience Prague with you!
December 2022, Germany / Bulgaria
We have just ended our tour with Dana who owns and runs a personalised tour service in Prague. She is very experienced and likeable person. She is very knowledgable and can provide as much or as little info you may wish. I would have no hesitation in recommending her
A lovely day in Prague first day of winter

Dana is an awesome tour guide. We had a wonderful day. The tour was for four people, the other couple were awesome also.

The walk totaled about six miles at a very easy pace (we are all about 70 and in reasonable shape) with lots to see and a lot a of background info provide by Dana.

I would definitely recommend this tour especially versus the large group tours, not only is it way more intimate you'll also see things that you won't see on the standard tour. We stopped for a light lunch and a few surprises (i won't spoil).
This was our favorite tour on our entire trip! Dana was so full of history and knowledge of the area. She was always pointing out things I wouldn't have looked twice at that had an interesting story. She helped us avoid all the crowds and gave us tips for the rest of our stay. A really wonderful experience!
Hands down the best personal walk tour I've had in Prague! Dana was extremely knowledgeable and very personal with the hidden gems of Prague and she exhibits the passion she has for sharing with you an unforgettable experience in appreciating the vibrant and wonderful history of Prague and the Czech Republic as a whole.

I'll definitely recommend it to anyone who wants a one on one tour experience of the off the beaten path in Prague. Thanks so very kindly Dana! You'll have much appreciation for this very beautiful land once you've finished the tour.

I would do it all over again in a heartbeat.

I can't thank you enough for sharing with me something that I'll cherish and remember for a very long time. I appreciated everything you've shared. You're a blessing to the people around you. Take care.
Dana is a truly excellent guide who provided a very in-depth introduction on our first day in Prague.

Her route was very well thought out and we covered many of the main tourist sights while also exploring other areas of interest as well. Her knowledge was fantastic and she was very warm and welcoming. I would highly recommend this experience!
Your trip to Prague will not be complete without taking this tour guided by Dana. We took two walking tours while in Prague and this was by far the best.

Dana has great knowledge and has designed the tour to show visitors glimpses of Prague you would not otherwise experience. The pace of the tour is perfect for people of all ages.

We felt as if we were we getting in depth behind the scenes of beautiful city as well as pointing out the key popular spots.

Her knowledge of history, art and current events made for complete tour. She could answer all our questions She gave excellent recommendations to go back and explore as well as great dinner idea. Truly delightful
Dana provided a great tour of Prague with 12 of our rowdy family. She is very knowledgeable of the area and took us to a blend of popular tourist attractions but also some of the better "off the path" areas to give us a real taste of the Prague community.

She shared a couple of meals with us and fit in just like family. Would recommend her to anyone who had an interest in learning more about the area and culture.
We took the "Prague Behind the Scenes" walking tour with Dana in September. What a treat it was! Dana adjusted the tour to our walking speed and abilities and still showed us so much more detail than the large-group tour we had taken the previous day.

It was a fantastic wander through the smaller passageways and backstreets, replete with information, explanations, and history, all done in a friendly and cheerful, conversational manner.

The care and personal attention she showed will be remembered as much as the beautiful city sights she showed and explained to us. A truly unforgettable experience we recommend to everyone.
Dana was incredible in dealing with my attention-deficient American family. She was incredibly flexible and, at the same time, still gave a grand tour of exciting places off the beaten path interspersed with pit stops. Great mixture of old and contemporary Prague
Would definitely book another tour with Dana. We were a family group. She held out interest with very informative bits of pieces of Pragues history. She kept us away from crowded streets but were still able to enjoy all the beautiful sites of the city. We made a few stops in local watering holes that weren't touristy. She spent extra time with us to make sure we got the full tour she promised. Very patient and pleasant guide.
Dana is fantastic! Very knowledgeable and super friendly. She took us through Prague from Old Town and up into the Castle District. At the end of the tour she went out of her way to show us what train we needed for our next destination. She even gave us tips about what restaurants and sights to see and what not. It was a great start to our first day I. Prague! Thank you Dana!
A personal and informative tour of a wonderful city

What a wonderful time we had learning about this city and seeing the sights from angles and areas that gave us a crowd free experience.
Stopping off for coffee and cake and a lovely chat
I feel like I struck the jackpot with Dana as my guide around Prague. Her warm personality, impressive knowledge of Prague and Czech History and her guidance through Prague's less touristy spots, left me with a great impression of Prague. I couldn't have asked for a better guide. Dana's guiding services are wholesome, and worth every penny. Book her if you want a personalised tour away from touristy traps. Thank you once again Dana for your warm hospitality.
August 2022, Denmark / Kenya
I loved this tour! I had only a few days in Prague but I wanted to see sights that were not just the major ones. Dana has put together an intimate tour of her city that takes you through little-known shortcuts and introduces you to small shops and sights that only insiders know. Along the way, I learned so much about the history of this beautiful city and her people. DON'T MISS THIS!
Dana is very informative about Prague's history and I was lucky to have her as guide on my own. She does take you through some non touristy parts in the tour and covers a lot of area in the 3 hours. She is attentive and is very helpful so do not hesitate to ask her more about Prague..Very knowledgeable tour.
Dana was an excellent tour guide and she clearly enjoyed her work as we enjoyed being in her company! My wife and I are not your 'regular' tourist and we wanted sDana was a perfect host, her local knowledge was superb and her English was faultless. I thoroughly enjoyed her tour and would recommend it to anyone visiting Prague for the first or 100th time
I took a number of walking tours while in Prague, but found the Prague Behind the Scenes Tour to be the best. Overall, I had an excellent time with Dana. She is a great guide, super nice, and shares a wealth of information. While we walked by a number of famous sights, she was also always pointing out other unique items and facts. Overall a great tour that I highly recommend!
Dana was an excellent tour guide and she clearly enjoyed her work as we enjoyed being in her company! My wife and I are not your 'regular' tourist and we wanted something more off-the-beaten path and Dana provided us with exactly that. We can only highly recommend Dana and Behind the Scenes Walking Tour.
Steffen & Mary
I would qualify this walk as exceptional and magic. Relaxed, informative, well organised, and in no way hurried to meet hours you obviously must respect. You managed to link with all of us, which is not always evident. You managed to bring Prague's history in a captivating way and lead us through quiet streets away from the crowd. This peaceful pace, loads of history, and information are such a plus. All our questions were answered with patience and a little touch of humor which was lovely. I also appreciated the straightforward and prompt answer, making our booking easy. Thank you so much, Dana. We had a wonderful time.
I wasn't sure about a non touristy tour but I figured it would be fun to try something different and off the beaten path. Plus, for the price I figured it was worth a try. Needless to say Dana went above and beyond my expectations. Her tour was fantastic! I truly enjoyed exploring areas that most tourist don't see. She showed me some great hidden gems of Prague. Also, Dana is very kind and friendly. She took her own personal time to recommend places to eat and see before the tour. She also took time after the tour to explain how the metro worked. I'd also like to add that she has a wifi hotspot that you can use while touring. If you didn't catch it before, Dana and this tour is fantastic! If you want to be with hordes of people and see things that you can easily look up on the internet, then this tour is not for you. However, you want something that is catered to you and explore the not so touristy areas of Prague, then sign up right away!

If you skip this tour, your loss. 10/10. Would recommend to anyone.
Dana is amazing! Highly recommend her tour. It's great for people looking to go off the beaten path and explore Prague as a local might. She gave great suggestions for things to eat and things to see. She is also very kind and knows a lot about Prague. Book her tour if you go to Prague!!
Dana our guide brought to life the beautiful city of Prague. The tour was tailored to our interest and physical abilities. Her knowledge of the history and stories behind the buildings was amazing
Hi Dana, I thoroughly enjoyed the local tour you provided while I was in Prague. Your knowledge, friendliness and flexibility made the day an adventure and so enjoyable. Thanks for exceeding expectations and providing an outstanding experience. I really enjoyed the subway and tram rides!
We booked Prague in a Less Touristy Way with Dana a month or two before our trip.

Dana was very helpful answering our questions as we were preparing for the trip and offered some practical information. Our tour was delightful! Dana knows the city very well and was great about telling us things that guide books wouldn't cover, plus we took paths that were out of the main touristy areas, avoiding crowds.

Dana has volunteered to help at a Ukraine relief center, so we asked what would be the best way we could help. After our tour, she took us to buy supplies and take them to the center. We had wondered how we'd be able to help, so were very happy that she'd made that possible – plus we got to use the public transportation which introduced us to another facet of the city. You will be very glad you booked a tour with Dana; we are!
Thank you Dana to make us discover Prague this way, for your patience after our many questions, for your time (More than 30 minutes!) and your kindness. Definitely a top guide to be recommended
Thank you Dana for the greatest half day! We saw some of the "must see" sites & also some of the lesser known ones. Both were unmissable!! Dana is so knowledgeable and adapts so well to unexpected detours. Book her – you won't regret it.
I am in the travel industry. As travel professional with very high standards, based on the tour I took with Dana, I'd recommend her 200%!
I was in Prague for three nights prior to my Danube cruise. I had approached Dana by email to book a private off-the-beaten-path tour with her. From our very first email communication, Dana showed professionalism and care. I received a Prague Survival Guide from her with updated info. for travelling during the current times. She also emailed me a tour itinerary. I was right away impressed with her, as clearly she had spent a lot of time and thoughts for our tour.

I had met two new friends during my first day in Prague, and requested to add them to the tour.

We had already been on a general tour of the city the day before our private tour. The places that Dana took us to, are not the typical tourist spots. We had learnt so much about Prague, its history, people, and the Czech culture. Dana has such a delightful mannerism, and her love for her city is apparent. We went to places only locals know about. It was a perfect day with a perfect guide. To top it all off, Dana took us to a beer garden for locals, with an amazing view of the Prague old town.

Days after our tour, my new friends that went on the tour with me are still raving about the private tour we took with Dana. To quote their words: "Dana sets the ultimate standards for tour guides."

If you are considering booking a tour in Prague, do not hesitate, do not look elsewhere. Dana is your girl.
My wife, another friend and I spent almost the entire day with Dana. Dana had tailored the tour based on what we'd already seen. She came prepared with a survival guide, wifi hotspot and a binder of additional pictures.

She has a love for her city and shared some of her personal experiences that added unique context to the tour.

We had already spent some time in Prague and some of the history and insight that Dana shared had not been brought up in previous tours (first shopping mall, butcher shop, metronome, Lennon wall, boxer short protest) I really felt I had a sense of how people felt living in Prague.

Dana shared the name and location of some of her favourite bars and restaurants with us.

It was a thoroughly enjoyable day. Dana's passion for Prague comes through in her tours.


Absolutely recommended tour. That was a really good, authentic and informative tour. A great way to explore Prague. Thanks a lot Dana!
The tour was very well organised, structured and fluent. It didn't feel like history lesson rather was like walking though a fairy tale.
March 2020, Germany / India
It was New Year day when we accomplished our little experience. Dana was waiting for us as planned. We started a real private tour with a fantastic and professional guide… Dana.

She knows her subject, her country, city and she prepares extremely well the little adventure. She shares her knowledge through this half day tour but also through her preparation guide. This pdf is a must have before coming to Prague. You will avoid traps and discover great locations to relax away from tourists – in fact we tried all coffee shops recommended.

If we go back to Prague… we will get again a Tour with Dana, as I am sure she will have discovered new secrets in the city.

So as a conclusion, thank you Dana and for readers get this Tour, you wont regret it.
January 2020, France / Germany / Indonesia
Dana is perfect, wonderful, 5+ stars. Start with her and you will never need another tour while in Prague. Such a great host, knowledgeable, charismatic.
Lovely tour by a dedicated knowledgeable guide. A small group size and a very lovely young lady who was able to share her knowledge and experiences with the group. You will leave impressed. Job well done!
Dana is a wonderfully gifted charismatic and knowledgeable guide. We spent many a rainy hour trudging the streets of Prague and learning all kinds of interesting facts. It's off the beaten path …it's not down amongst all the billions of tourists and it is a special memory that you won't soon forget.

Dana we can't thank you enough for all the hard work you put in. !!!
We really enjoyed winding our way through the city and hearing about the history of Prague through buildings and sculptures. Great to go through back streets and to different sorts of sites and the usual landmarks.

Our guide had such interesting knowledge of the city and I loved seeing the sculpture in one of the embassies through the back gate. Beautiful lunch at s small cafe before finishing at the castle. This is a much more intimate way to get acquainted with the city.

Best tour we have been on. Fabulous! Highly recommended.
The custom tour built by Dana was amazing. First off, she is incredibly fun, polite, nice and knowledgeable. There wasn't a single question she couldn't answer about a building, street, or aspect of Prague that we saw, even those we saw in passing that weren't a specific tour stop.

By contacting Dana ahead of time too we were able to get a custom itinerary for our tour based on our interests. You could tell she put considerable thought and effort into this and even suggested other activities for us to do on our own based on the list of interests we provided her.

The tour itself was fun, informative and not the typical touristy trips you so often get in a city like Prague. Dana's local knowledge was on full display and she took us too spots you wouldn't otherwise see and navigated us through the other spots, like Prague Castle, as a local would meaning we avoided crowds and saw more than a we could have on our own. I would highly recommend a tour with Dana whether it's your first time in Prague or you've visited many times like me.

You will experience the city in a more real way and get your bearings for exploring more on your own. She explained the trams to us and invited us to send her an email at anytime with questions or for assistance.

Honestly, one of the best tours I have done in Prague and in Europe.
Hubby and I really have an aversion to the run-of-the-mill tours so when we came across Dana's off-the-beaten path tour we knew it would be our sort of thing. We were not wrong.

I echo other reviewers comments on the pre-tour support including the really helpful PDF guide on how to get from the airport, what to avoid and suggestions for local restaurants (stonkingly good meal at U Kroka) and cafes.

As it was out of season we were the only two on the tour on the 20th and it was just like walking the streets with a good friend, chatting about all sorts of things and stopping occasionally to find out some interesting facts about Prague or getting the best views of key sites.

Couldn't believe it when she said it was time to stop! Where did those 4.5 hours go to? Excellent guide always checking that we were OK.

Thanks Dana – you made our wedding anniversary very special.
November 2019, United Kingdom
Everything about Dana's tour, from pre booking advice and tips to her bringing along a helpful snack spoke of her care and professionalism to her clients.

We met as planned and the 4.5 hours sped by as we learnt an amazing amount about historic and contemporary Prague life.
The tour was great value for money and as we occasionally glimpsed large herds of tourists following umbrellas guide books and selfie sticks we more than enjoyed a wander around the back streets of Prague and the tips to make viewing the tourist must sees more enjoyable.

Later Dana emailed some restaurant suggestions and they were all great!
Anyone who appreciates high quality and good value in a small sized tour group should check out Prague Behind the Scenes.

You won't be disappointed. Thank you Dana!
October 2019, United Kingdom
We decided to do a walking tour the morning after we arrived in Prague. Dragging ourselves out of bed was definitely worth it.

We saw a lot in 4 1/2 hours, had coffee at a lovely off the beaten path place and learned SO much about the architecture, the history and the people. The opportunity to meander at our own pace and have a private tour was great— I felt sorry for those stuck in large groups.

Plus we got tips on restaurants, museums, a place to shop and where NOT to buy gingerbread. Loved it!.
When I first contacted Dana, I was not certain that I was in physical condition to participate in her usual tour. She volunteered to customize the tour to ensure that I would complete it. It was still a workout for me, but I completed it.

Dana not only took us to the sights that are in the guidebooks, but took us to beautiful views/lookouts and areas that are less travelled. She told us about upcoming events to attend that we might enjoy. She guided us from New Town, to Old Town, then crossed the river to the "Lesser Town" and the Castle District.

It is wonderful to be walking and touring with someone who has a love for her city's beauty and history. She discussed the political background of the city, answered questions about day to day life in Prague, and instructed us on how to use the trams and subway.

She was very patient with those who were more slow on the cobblestones, found restrooms for us and saw that we had refreshments.
I highly recommend Prague Behind the Scenes.
We had a great tour with Dana. Dana runs her own business and is a qualifies tour guide. I suspect that many other guides are not.

In an industry where there are lots of poptions Dana stands head and shoulders above other tours. We booked Dana well in advance and her correspondence and information about Prague and tepas to look out for emailed before our trip was invaluable.

We did the 4.5 hour touron our second day but first morning. The tour can be organised around what you want or need to see. If you need a guide Dana will look after you.
September 2019, Australia
Dana was the best tour guide, very personable, friendly, concerned with our needs and what we wanted to see. Small group of just our family of three, can't be more special.

She was very knowable of the city, its history, it's hidden gems and gave us a great packet of do's and dont's of the city that she provided before our tour.

Several times before and after the tour I contacted her for other information which she gladly replied back quickly. I can't say enough of her showing us her beautiful city.

I highly recommend her for your tour guide. A lovely genuine person.
Dana was fantastic! We made her wait a few minutes as we were late getting up our first morning – but she more than accommodated – providing a fun, spirited, and very interesting tour of Prague's beautiful highlights. She helped us avoid the most "touristy" places and showed us some of the hidden gems of the city.

The highlight, was her insightful trip to the Castle, taking us "off the beaten path" through the artsy sections of town and arriving at the gates of the Palace. At the end of the tour, she was kind enough to give some great restaurant recommendations that we used for the rest of the weekend.
My wife and I spent almost 6 hours with Dana even though our tour was scheduled to go for 4.5 hours. This should tell you a lot about how much Dana cares for her clients and loves her city.

The tour was perfect and Dana was flexible to accommodate all questions, random stops for coffee (she took us to an extremely charming cafe we would never had noticed ourselves) or souvenirs. She has an encyclopedic knowledge of Prague, including lots of unusual and pop-culture references you won't get from a standard tour.

Her English was perfect and she provided just the right amount of information; not too much, not too little. She recommended a great place for us to have lunch before the tour and a stunning panoramic beer garden to visit after the tour. It felt more like she was a friend of a friend, rather than a random tour guide we had never met. I cannot recommend this tour highly enough 🙂

Way to rock it, Dana!

Having a great tour guide made all the difference to my holiday… And I was lucky enough to walk around with one of the Greatest!

The Best tour guides take you off the beaten track, find the best photo spots and give their country's history a personal context. They are good leaders, knowledgeable, enthusiastic, entertaining, organized and courteous.

The Excellent ones set them apart because they are also able to use their interpretive skill to engage our interest regarding the place of attraction. They are honest, diplomatic, resourceful, hospitable, sensitive to others and they make us feel like we are walking around with a loving teacher, an avid learner, a caring companion and a longtime friend who shares our interests. Besides, they truly care for their local environment and community and have a sustainability mission that is not just talk.

Dana is an EXCELLENT tour guide who has a genuine passion for her city. She has strong communication skills, is a natural story-teller (she owns the story she is telling) and is a great conversationalist, personable and outgoing with great sense of humor.

Dana has a keen sense of direction and knows how to improvise to accommodate your wishes. It was a pleasure to walk around this beautiful city with someone who truly appreciates its beauty! So..If you are tired of average tours next time opt for Outstanding: Ask for Dana at dana@praguebehindthescenes.com.

Dana: Thank you for being a loving teacher, an avid learner, a caring companion and a new longtime friend. Thank you for a memorable day!
June 2019, The Netherlands

I'm so happy to recommend Dana and her off-the-beaten-path walking tour! My husband and I had her to ourselves on the morning of May 13. We were treated to her enthusiastic approach, personal perspective, and extensive knowledge of Prague.

Dana's love for her city and intentional departure from mob touring make the experience such a delight. The walking did not feel like work! You will see the major sites, but so much more.

Dana's professionalism and courtesy extend far beyond the actual tour hours. She was super responsive to our needs for rescheduling twice during the 3 months before our arrival in Prague. In addition to her informative PDF provided by email, she was so willing to offer suggestions for the remainder of our stay.

Tour Prague with Dana! You will feel like you're spending the morning with an old friend.



I could not possibly be happier with the tour we had with Dana. She is a bright, energetic and knowledgeable young lady that shares her passion for her home city in a captivating manner that's designed to your preferences. She is kind, helpful and patient. She'll help you fall in love with Prague.

Thank you, Dana.



My husband and I were fortunate enough to go on this intimate tour with Dana. I can't recommend it enough! Dana is extremely knowledge about her city and is passionate to share her love of Prague with you.

I especially liked not being in with the hordes of crowds as she should us the back way to get to places like the castle complex. I was also so grateful that I wasn't in a huge tour group following someone with an umbrella! Instead, I was walking with a friend who wished to show me the special places of her hometown.

Though there is a lot of walking in this tour, Dana was always attentive to our needs to stop and rest, have some water or a bite to eat.

You really should not miss the opportunity to meet Dana and see Prague through her eyes!



Dana is a lovely person and a wonderful tour guide. Over and over we have consulted her 18 pages of information (sent ahead of time) on what to do and what not to do while in Prague. She has not led us wrong, whether on restaurant advice or getting around by tram.

Getting to know Dana has been a real pleasure. She's very informative on history, politics, traditions and everything else. She's a very patriotic citizen, and also prefers to patronize local business people. Her English is excellent.
The weather today was pretty uncooperative, with rain and cold, but

Dana's sunny disposition made it a good day to tour. She takes you to many interesting places that are likely left out of most tours. It gave us a picture of the city as locals see it. We enjoyed having her to ourselves, but she can take as many as six people.

For a truly personalized tour of the city of Prague, don't miss this one!



I had spent quite a bit of time looking for a guide to show us around Prague, and Dana's Prague behind the scenes walking tour seemed to fit the bill perfectly. Dana emailed me straight away, sent us her personalised guide to Prague, which was informative with some great places to eat and drink as well as lots of info to help us familiarise ourselves with Prague.

We met her as arranged, where she gave us a brief history of the Country before we set off on our 4.5 hour walk.

Dana was lovely, she was easy to talk to and was full of information about the places we saw and it was easy to see how much she loves her Country. We were very lucky to have Dana to ourselves and she made sure the pace of the tour was just right for us ( we are not spring chickens) and knew that

I love to take photos. We really saw some wonderful sights, some of which we would probably not have found by ourselves, but she also gave us ideas of things to see on our own. We stopped for coffee in the morning and lunch in the afternoon, and Dana was happy to answer our many questions.

The 4.5 hours flew past, and after a very interesting walk around the Castle district, Dana left us to continue exploring this part of Prague.

Thank you Dana for looking after us and showing us these beautiful and interesting parts of Prague, many thanks Linzi and Barry x

April 2019, Great Britain

This is easily the best experience I had in Prague. Dana has such a deep knowledge about everything that is out there, and there is a personal touch to it. She would show you places, which you won't be able to find on your own. You will truly see another side of Prague, hidden from the usual tourist routes. In my opinion, this tour is the best introduction to amazing Prague.

И для русскоговорящих ребят: если вы спокойно понимаете английский, то смело берите этот тур, он намного интереснее всего, что предлагают наши гиды.

We took a tour with Dana on 22 March 2019 and it was amazing and fun. We went to places that less tourists, had a cup of coffee at the local pretty coffee house, narrow streets, beautiful views of the lesser town, new town and old town. You have to see the corner of beautiful Prague.

All you have to do is to contact Dana and let her take you to the best of Prague. Highly recommended. Thanks Dana, our daughter likes you very much!!

Dana was extremely helpful from the moment I put my request in for 'Prague Behind the Scenes' tour. She was extremely diligent with communication and even sent through an informative guide that she had created about Prague.

My boyfriend and I met her in a very central spot that was easy to locate and she had such a lovely, charming personality that shined throughout the tour. Dana had brought a great photo pack so when she was explaining certain spots or monuments or moments in history we could actually see what she was talking about.

She was very considerate during the tour, checking if we were cold, needed to rest or even gave us a tipple of a delicious Czech spirit to warm us up.

Every part of the tour was fascinating and we didn't have to deal with any crowds because it was off the beaten track. The place she selected for lunch was a locally run, family cafe that really gave you the feel of Prague.


If you want a personable, informative and invigorating tour I would highly recommend Dana!
January 2019, Australia / UK

We planed the tour a couple month ago. Dana is very friendly and always answer to my questions promptly. She made the pre-arrival PDF. It's so useful! We are well informed of the weather, currency exchange and the travel tips!

We told Dana that we love to visit the local market and try the delicious food. The tour is planned very well. In the morning, Dana greets us with strong local liquor Becherovka. We all got a little cup to warm up.

We use the tram and subway to go around the city. The local market is the highlight! My wife and her friend enjoy sampling different kinds of fruits, yogurt, and ham.

We also visit the local butcher shop. They served the fresh meat. We ate the Czech style burger. The food is so good. We went back to the same shop for the steak the next day!

We spent a lot of time taking pictures along the walk, and Dana is always patient with us. We walk to the back alley and get the taste of Prague history. The city has so much to offer.

Dana is so knowledgeable and she can customize the tour to meet your request. Book the tour! You will love it!

Thank you Dana!

My recommendation for anyone traveling to the incredible city of Prague is, please set up a private tour with Dana.

My husband and I visited Prague for the very first time and Dana was our guide. She is very professional but more importantly makes you feel very comfortable.

Visiting a foreign city can be intimidating but having a well spoken and knowledgeable guide mades the trip very memorable.

Visit to Prague was on my bucket list and having it showen and explained to me by Dana made it unforgettable.

Thank you Dana for your kindness, your patience but more importantly your desire to show and share your city with us. Our memories are priceless

Stunningly good guide. We were lucky enough to be Dana's only guests.
She's knowledgable and can tell you all about the history but you get so much more.

She avoids the crowds and navigates down the backstreets giving you a real and quirky insight into her city. She has great recommendations for other things to see and do, and where to eat and drink. Her coffee and cake stops were fantastic. She made our stay in Prague.

One tip. Book direct with Dana. It's cheaper and better for her.

I generally do not go on tours, preferring instead to wander and see what comes my way. However, I am so happy that my friend chose this tour for our group to take.

Our guide Dana, who unabashedly states: "I belong in Prague", offered us an exceptional, insightful day of local perspective on her wonderful city.

Thoughtful, articulate, and accommodating of our group's desires, she took us beyond the realm of touristic understanding, and comfortably introduced us to out-of-the-way places, the way a seasoned friend would do.

She was flexible, easy to get along with, and goes the extra mile (or should I say kilometer) in everything she does. Her e-guidebook was an unexpected, well-written and helpful adjunct to our visit.

I highly recommend the services of this superb, well-spoken, down-to-earth individual.

This tour was the highlight of our time in Prague! Dana is an extremely knowledgeable guide and we loved seeing so many great places without the crowds. We booked a private tour for our group of 6 and she met us at our hotel.

Before we arrived, Dana provided a guide of local places and recommendations and tips for navigating Prague. This came in so handy as we did not tour with her until our last day there but were able to check out some of her recommendations ahead of time – as well as know what we should avoid – eg, taxis!

In addition to the great information and perspective she provided, Dana is an absolute delight and we really enjoyed chatting with her throughout the tour. Book this tour – you will love it!

All we can do is echo what everyone else has said. Dana's tour was all we expected and much more. We saw all sorts of out-of-the-way places and she provided interesting commentary at every one.

Her knowledge of her city and its history is superb, she obviously loves what she does, and she is such good company. After 4 hours we felt like old friends of hers. If you are looking for a walking tour, you can't go wrong with this one! And Dana is the only guide who does this tour, so if you sign up for it, you will get her.

Dana is awesome! She is passionate about her hometown and conveys it beautifully through her command of the English language. She is VERY knowledgeable about Prague and the Czech Republic. My spouse and I wanted a 100% custom tour. Our ideas about what to see matched hers, although she tactfully indicated we could not do it all in 4 hours. She put together an itinerary that perfectly fit our time and tastes.

She was punctual and then led us at our age-70s pace. She gave us wonderful advice (before and during) on local transport, where to enjoy meals, a concert, and shopping. She actually gave us extra time and would only take a cold beverage as payment. It was truly an exceptional experience, one we did not want to end.

Not only was hiring Dana the best decision made on this trip, we made a new friend too. We HIGHLY recommend her!

Dana is gorgeous! She was my best friend for half day during my tour in Prague. I recommend you take this trip at the beginning of your holiday so then you have time to explore all she recommends.

She's very well informed and has plenty of good tips for a very enjoyable stay in Prague!

We seriously can't put into words just how wonderful our tour was today with Dana! She was so kind and knowledgeable as she showed us her hometown. We saw an incredible amount of the city in 4 1/2hrs. She took us to places that weren't as busy with tourists so we could enjoy hidden gems of the city that most tourists miss. The history she explained to us was excellent and she even had a binder of pictures to help show us more details of the buildings/sights we were seeing. We learned so much and now we appreciate what we're seeing even more.

We went at a good pace and there was a longer hill part to walk but it wasn't too bad of a climb. The sights were beautiful! We stopped at a cute local coffee shop for some refreshments before ending the tour at Prague Castle. Again, we highly recommend this tour if you want to learn about Prague in a very relaxed and fun way! It was so worth it and we are glad we were able to support Dana and her business. Five stars, two thumbs up, and just plain wonderful!

I had been in Prague a week earlier and took a large group tour, and was so disappointed. Upon my return to Prague, I had booked this tour on a friend's recommendation. I saw a side to Prague I was thrilled existed. Taking us through Old Town, New Town and Lesser Town as well as the Castle district, we toured for 6+ hours, just two of us and the guide.

We were "off the beaten path" which meant we avoided crowds, but saw and learned an amazing amount. In a small group tour, with an intuitive guide, the tour quickly contours to your interests and needs. Equipped with a historical knowledge, folklore and photos, Dana seamlessly toured us through a very interesting side of Prague… don't hesitate to book this tour, it is money well spent!

Do not hesitate, book this walking tour, it is truly amazing! This is the first time I have visited Prague, so we booked for our first day. It is the best decision I could have made, not only did we experience a personal introduction to the city, we gained an orientation and perspective that boosted our confidence and connection to the city for the duration of the stay.

Dana is such an easy person to spend time with. Her knowledge and passion for the city is awe inspiring. My husband and I are aged 55 and 60, it is such a treat to be guided effortlessly through Prague, we saw sights and vistas we never would have discovered on our own.

A personal highlight was stopping for lunch in a quiet cafe and sampling some wonderful beer and food. Dana helped us buy tickets to a concert later that evening and gave us inside information on things to do and avoid! I really wish Dana could be our travel guide for every first day in a new city.

Dana, our guide, was all that we could ask for (and more). When we (husband and wife) visit a foreign city, we usually try to arrange an in-depth tour with a local guide who can show us things off the beaten track and yet fill us in on the touristy stuff as well.

We use that information to guide us for the rest of our stay. Dana filled the bill completely. She guided us to spots with very few, if any, tourists and explained the history of Prague and the various places around the various places in/around the city she took us to. Yes, we visited the Castle grounds and saw the Charles Bridge, all packed with tourists, but, to get the best feel for both locations, Dana told us to come back to the Castle at night when the tourists were mostly gone (and some of the Castle attractions became free) and to visit the Bridge in the early morning before the tourists arrived.

She led us down a narrow passageway for lunch at a restaurant near the Castle with no tourists present except four or five roadies who were there to set up the Rolling Stones concert later that evening and who had been to Prague several times before with the band.

Dana showed us how to use Prague transportation; she gave us restaurant recommendations where we'd meet mostly, if not entirely, locals; and she followed up an email request to give us information about other places to visit during our stay that we might have otherwise missed. I could go on with details of our tour and other things Dana did to make it so memorable, but take it yourself. You won't be disappointed.

For our first visit to Prague our group of four friends booked a tour with Dana and we were very impressed with her knowledge of Czech history, geography and culture. She told personal stories of her family's post war life and managed to show us some of Prague's highlights without the crowds by her clever routes though lanes and backroads.

She patiently answered our many questions and moved us along at a comfortable pace, covering many of the districts with enough detail to satisfy our interests. Highly recommend her fun and informative tours.

A month had gone by since my Praga visit. And I still remember that day at great lenght. As it happens, I was the sole customer that day, so it was individual walking tour. Shortly, that tour was extremely great, we've crossed old Praga mostly by routes almost free of tourists.

Dana was very cheerful and kind, she knows Praga from A to Z. Also, tour was customisable a bit, I've just told Dana where I had already been and she replaced those places with another locations. Solid five stars. I will highly recommend Dana's tours to my friends who gonna visit Praga soon and may be will take another tour myself if I manage to return there (I'd love too).

Prague is such a ancient and enchanting city. To better enjoy the beauty of Prague, I was very lucky to have Dana as my private tourist guide during my Prague trip.

I arranged two 5-hour tours with Dana, including both the old town and the Prague Castle.

Dana was truly amazing. She introduced me different architectures in details and showed me a variety of hidden gems. Other than those beautiful buildings, she introduced me the local market. As a food lover, I enjoyed Czech mushroom soup, local coffee and green craft beer.

One highlight of the tour was that we visited the Klementinum, which was an ancient library with stunning interiors. Other than the library, the top of the Klementinum had the best view of the Prague city. Dana told me that she had not visited this place for ages, so I was very glad that we could appreciate the picturesque 360-degree view with fresh eyes.

Dana was super friendly and knowledgeable, and she managed time very wisely, which was crucial since I planned to go directly to the airport after the trip.

In summary, I highly recommend the private tour with Dana, which was the best experience I had in Prague!

Dana is super kind, I was actually late to the tour due to one of the subway stops being closed without me knowing, she was kind enough to walk back and come pick me despite behind half an hour behind schedule.

The tour was very information, i definitely prefer off the beaten path tours of cities because you take the less known paths to get to the typical tourist sights, you will also see a different side of prague that you will miss. She is super knowledgeable and always happy to answer questions. When people travel to prague i will recommend this tour 100%.

I was lucky to have Dana all to myself for my tour of beautiful Prague. Dana's knowledge and friendliness make you feel truly special. Little snippets of information that she can tell you and views that know one else seems to know about or be at- the Trabant sculpture in the German Embassy Gardens, the walk to the Castle via the public orchard and so much more a real insight to the real Prague.

I thoroughly enjoyed myself and didn't want it to end. Great cafe for coffee too – a real gem!Thanks Dana, for everything.


January 2018, New Zealand
Me and my fiancé have been to Prague many times, 17 times to be exact over the course of the last 7 years. During our trips we have taken many guided tours. Some have been god while others have been not so good. Then there have been those tours who have stood out because they are even better.

Then at least there is the one tour who has undoubtedly been the best of them all, and that is the private tour we had With Dana.
We first contacted Dana after searching the web for something new, something we had never seen before. Prague Behind the Scenes offered just what we were looking for, something new and fresh.

After contacting Dana we soon received an answer and after that we discussed what kind of tour we were interested in having.
We met Dana at Prague Main train station and we then spent a few hours in her company. Unlike any other tour we have ever taken before this felt personal.

Dana is a kind woman with a nice sense of humor who knows extremely much about her City, and she showed us hidden and told us facts about these places that we had no way of knowing without her.
Being allowed to see the city that we love so much from a new perspective with the help from Dana was a wonderful experience.

If you are interested in seeing the real Prague this is the guidance you should choose.

Thank you Dana for a very nice experience!


Best Prague visit ever! I´ve been to Prague seven times before, but Dana showed us so many "hidden" places around the city where I´ve never been on my visits or just walked by and not paying it any attention.
I´ve learned so much and most important I still remember everything Dana told us! Dana is awesome, she knows how to capture attention and knows so many interesting storys about her city!!

What I liked most was the "Charles-bridge-date" 135797531. Because actually I can´t remember dates, but here we go!


If you wanna exprerience the real Prague, without 1 Billion tourists around you, let Dana guide you through her Prague and listen to her stories. You´ll be glad, that you´ve not chosen another tour! I highly recommend this tour!


Thank you Dana!!


This was the best tour I have ever done in my life. Dana met my wife and I in old town along with one other couple. We could tell from the start that she was very sweet and knowledgeable and passionate about Czech culture and history.

We walked at a perfect pace and stopped several times for pictures and information. We laughed together 95% of the tour and had an absolute blast. We stopped for lunch at an awesome "off the beaten path" restaurant and Dana even helped us order. Shortly after, we walked towards Prague Castle to conclude the tour. You see so much that you would never find on your own. It is absolutely wonderful and Dana is a true gem.

She includes a small gift for you at the end as well. If you do ANY tour in Prague, start with this one. This tour will also make you feel more comfortable getting around Prague. You will leave the tour with a new friend (or several).

Thanks for everything Dana!! -The Arnolds


The reason why I signed up for this tour is because that I was a little bit overwhelmed by the tourist crowd at the Prague old town and looked to have a more authentic way to experience the real Prague from a local's eye. It eventually became the best experience I had in this city and I would highly recommend this tour to anyone who want to see some of the off-the-beaten-track.

Dana is a great tour guide. I was lucky enough to be her only guest on that day. She made me feel like she is a friend of mine from Prague, not just the tour guide who makes a living doing this as a job. The entire tour was awesome and I typically enjoyed the lesser town, which is such a quiet and artistic area between the old town and the castle district. I also appreciated how flexible she was with the time to allow me to take plenty of pictures.

Not to mention that she is a good photographer and was always happy to take pictures for me whenever I requested.


Fantastic and personal! Dana was awesome. We walked, talked, and learned about the city's history and a number of the non-touristy sights. Dana had a wealth of information to share and was able to provide a unique insight into the city's history – she is a great storyteller and guide. Lunch was in a charming little pub (? – Dana, I may have used the wrong terminology here) and the less crowded, scenic walk up to the castle grounds was a real treat.

I HIGHLY recommend Dana as a guide and excellent/expert resource for "things to do" and "places to see" – thanks again for a great tour!


This is a tour that takes you places and shows you things that I don't think you'll find on any other tour. Examples include a surreptitious sighting of a David Cerny piece at unexpected location, an echo platform that no one else seemed to have noticed, and unmarked artist community.

Dana not only shows you unique sites, but is also well prepared to regale you with history and interesting anecdotes for each of the sites. From time to time she pulls out her magic binder to provide photos and facts and figures to add even more interest to the sites.

We were very lucky that no one else had signed up on the day of our tour, so we had Dana's complete attention, but I don't think a larger crowd would detract from the experience.

Dana clearly loves Prague and enjoys showing off the cooler, less well known parts of it. We highly recommend this tour.


Upon arrival into Prague our apartment host let us know if we wanted a tour that was not the typical touristy then Behind the Scenes would be a great choice. So we booked in with Dana.

I can now say WOW Dana was absolutely amazing. Born and raised in Prague, she had the cultural passion and full scope of knowledge about every historical site and and many more that a common traveler would never see or hear about. The tour was 4.5 hours scheduled, however, she stayed extra without charge to spend time with our group socializing and enlightening us with her knowledge. What an amazing day!! Dana was the highlight of our stay in Prague!!

Thank you Dana!

We definitely recommend this tour to every traveler!!!


My daughter, son in law and wife joined me on a tour with another couple and our guide Dana. Every review to date ( over 50) has given Dana 5 stars so she is clearly doing something very right. From our experience we would say all of the following contributed to an excellent 4.5+ hour tour

– a tour that tells you things you would not readily find out from any guide book / google

– although it covered the main sites it focussed on many slightly off the wall points of interest backed up by a folder of interesting photographs

– it was well organised and is very personalised so there is no time pressure just a highly enjoyable stroll round a lovely city

– a price which represents good value

However, what made it special is Dana she connected with all six of us on the trip spending time telling us about Prague, but in a relaxed informal way with a non touristy stop for lunch.

All in all it's a tour that deserves the outstanding ratings it receives I am confused why it is hidden away by Tripadvisor outside the top 100 tours when it is clearly a top 10 tour!!

We only found out about it by chance googling what to do on a rainy day in Prague. The good news is it's a tour todo what ever the weather!


This is one of the best experience in a walking tour that I ever had. Dana is ultra serviceable, joyful and with lot of knowledge. We took the tour in a Friday afternoon after strong rains. Dana has a lot of knowledge about Prague history, and moreover she gives you a lot of tips on how to enjoy Prague as a local!

We walked for 4-hours, and my wife and I did not feel the time passed by. Free wifi by walking is an add-on feature that you won't get on any other tour. The recommendations for food, drinks, and things to do that Dana gives are amazing! We asked her for several places to eat, and all the places were amazingly good!

We had a short time in Prague, and she was so nice that made space in the afternoon for the 4-hour tour. We really appreciated it!
When you go to this tour, you will end knowing Prague's history, with a lot of cool tips about living in the city, and with a new friend. Dana is 100% recommended!



I tend to like doing non-touristy things when I go on trips. Prague Behind the Scenes Tour was a perfect choice. The city itself is busting with tourists and tour guides and Dana makes a point of not giving you a typical experience. She was knowledgeable and provided a lot of interesting details.

I was celebrating my birthday in Prague this year and a friend purchased two tours for me as a gift. Prague Behind the Scenes Tour was the second one that I was on and I wished that both days, both tours, were with Dana.



Wonderful, wonderful, wonderful. We loved spending time with Dana and getting a very personal insight into the history and stories of Prague. Wished we'd booked for the first day of our visit to Prague. Genuinely passionate and knowledgeable and always had answers to our questions.

Also we appreciated how Dana seemed to tailor the tour around what we'd already seen. And offered great advice on restaurants that are less touristy.Highly, highly recommended.

Thanks Dana.

We scheduled a tour with Dana based on a recommendation from a friend. She took us to a number of interesting places imcluding the unknown areas that most people don't see. Dana really knows Czech history and culture. We realized how little we knew prior to meeting Dana!

After the tour, we were able to replan the rest of our time in Prague. We're going to recommend Dana to our family and friends!

Dana took us on a unique tour through Praag, with splendid views on the city and charming places. The tour was a very nice mix between historical and contemporary facts and places, and really showed us 'behind the scenes' of the great Prague buildings and places.

But what made the tour unforgettable and made it the highlight of our stay in Praag, was the lovely way in which Dana hosted the tour. It felt like we were old friends meeting again.

Thanks a lot, Dana!

Our guide Dana was superb and shared her knowledge with us in a fun and informative way. There is a lot of walking but you don't really notice it as you wonder from one gem to the next. I will definitely recommend this tour to anybody who want to beat the crowds and tourist hot spots!

Greatest tour ever סיור הכי מדהים We had a great tour with Dana. We were very worried about taking a tour with a local from prague. But, it was worth every cent. She had enormous knowledge about everything and not only things that were in her script.

She took us to places that were special and that on a regular tour you wouldn't get to. With dana you can get a feeling of the true culture of prague and see the whole story of Prague.

היה לנו סיור נהדר עם דנה! רצינו מאוד לקחת סיור עם מקומי כדי לחוות את פראג האמתית החשש הגדול היה עם השפה, דנה מדברת אנגלית שוטפת, ברורה ופשוטה. היא חברותית ונעימה ויש לה ידע עצום על פראג וצ'כיה בכללי. בסיור חויבו את התרבות ואת האווירה של פראג. הסיור היה שווה כל שקל! יתרון נוסף הוא שהסיור נעשה בקבוצות קטנות והיא מאוד גמישה בסיור לפי בקשתך. בקיצור מומלץ ביותר!!

What's the story behind red boxer undershorts hanging in various places in the city? Where is the narrowest street in Prague, and what dubious activity took place behind the door of the smallest house? Why was a chapel moved for the glory of Yossif Vissaryonovich? Where is an acoustic magic spot, and can a Trabant walk?

Among all the over-commercialized venues that literally kill all authenticity, silently lie concealed gems, ones that one would easily overlook and miss. This is why we chose Prague Behind the Scenes.
We met Dana by the theatre on Nàmešty Republky, and set out on our tour.

Dana is very knowledgeable, but does not overload with dates and facts more than necessary. Instead, as she leads the tour, she tells (in perfect English) stories and anecdotes about all eras of Prague – ancient, medieval, empire days, communist and modern. All the way pleasant and patient, with a great sense of humour, Dana virtually opens locked doors in front of the people on tour. Even the lunch break is at a hidden spot (no, I'm not telling where). Just do this tour, you'll love it!

We met in the morning as strangers and parted many hours later as friends. Thank you, Dana!
I had a fantastic time on my tour with Dana! I came to Prague alone and was looking for a small group tour where I wouldn't get lost among the crowds.

Long story short, I found Dana's company and there were only five people on my tour (the max is 8)! We walked over 6 miles as Dana took us all over Prague to see both main tourist attractions and hidden gems that only a local would know about. Lunch was delicious, and Dana's facts about every place we went to made the tour much more interesting!

Dana was so accommodating that she even helped our tour group buy passes for public transportation, showed us how to use it, and made sure we knew exactly how to get to the next place. I especially liked the fact that we didn't go inside every place we visited, but rather looked at the outside.

This allowed us to see more places in the time we had, and made it easier to decide which places I wanted to go back to and actually spend the money to go inside. Afterwards, Dana e-mailed me a detailed list of restaurants to try out in Prague. She truly goes above and beyond!

Thanks again Dana!

A fun, alternative tour with a personal touch. Don´t miss it!  If you would like to see Prague through a local's eyes and take an alternative walk around the city while traveling through it's past and present, then this tour is definitely for you!

As my stay was only short, Dana helped me make the most of it by discovering sites, spots, views and showed me images of the city I wouldn't have seen on my own.

She is really friendly and fun -but who wouldn't be if they enjoyed their job as much?

Be sure to join her in this tour off the beaten track that is not just worth your while but highly recommended! I will ask for a second tour next time I'm in Prague, there will be new and exciting things to experience by then!

This is the kind of tour I look for while traveling. Small groups, off-the-beaten path itinerary and a mix of historical and current references.
Dana gives a wonderful overview of the city in a well planned walking tour. We saw, and skirted, many of the highlights without being in the middle of the fray.

On our four hour tour there was time for a hot drink and cake in a delightful family run cafe just steps away from the main tourist area.
I would highly recommend the tour and if the permitted would also take the 2.5 hour downtown option as well.

Dana was recommended to us by some friends from the USA and even though we are from Germany and it might have been easier talking to a german guide, we decided to contact Dana for her behind the scenes tour. We are a little family with a ~5yrs old girl and we weren't sure if she would be able to do all this walking, but Dana was very kind in her emails upfront and offered to do a private tour just with us and making backup plans if the little one would stop cooperating.

Dana is a very kind and cheerful person and we loved talking and listening to her. We had the impression she knows every detail about every building in Prague and she answered every question we had in mind even about buildings that weren't "mainstreamy". Taking her tour instead of any of the other ones was the best decision we could have made.

We enjoyed the places and views she showed us and loved the stories and background information she gave us. She took us routes that were almost free of any other tourists, knew how to see things otherwise hidden from the public, how to enter places without queuing up for hours and spent some very happy time with us in a cozy little coffee with great toasts and nice atmosphere.

We would love to take other tours with her on future trips to Prague and we really like her as a very nice person. I will give her five stars/thumbs up/whatever – even though I know it will be harder to book tours with her afterwards 😉 Dana, keep on doing those great tours and all the best to your business!

If I had to use one word to describe Dana's tour it would be – genuine. Trust me when I tell you, if you only sign up for one tour of this magnificent city, make sure it's Prague Behind the Scenes.

You will see sights that are not covered in any guidebook, and walk a route that keeps you away from the overcrowded tourist spots, and Dana was just the perfect guide. I was fortunate enough to be the only person on her tour that day, and found her to be both very knowledgeable and very friendly & humorous. She had an answer for every question I asked, and it was quite clear that she is passionate about her job and her hometown – even her Wifi password has a particular significance!

Dana's commentaries on the tour include great anecdotes on the political, historical and cultural scenes of Prague, sometimes with pictures for visual aid – and for lunch she has chosen a really nice secluded local cafe near the castle, which again is very much unlike the usual tourist hotspots.

Finally, Dana was also more than happy to help with the rest of my stay in Prague by suggesting other interesting sights or recommending places to eat – all, of course, either obscure or simply local favourites!
So if you're interested in getting to know the real Prague, then go behind the scenes!

From the moment we met Dana it was a terrific experience. She made it so easy to meet and begin our tour. We love how she catered to our requests and explained the city, architecture, politics and the people.

We thoroughly enjoyed our time with Dana. She went beyond the call of duty and booked us dinner reservations and gave details places to see. Truly a great experience and just what we wanted (non touristy) in our city tour.

We spent 4+ hours and pleasurable lunch with Dana.