Just like in every popular destination, Prague also has shameful, touristy and silly things to offer. A lot actually. Keep your eyes open and don't let dishonest individuals change your impression of the otherwise beautiful and charming city of Prague. This is a list of the most flagrant Prague tourist traps! Read carefully before you come.
Who writes this blog?
My name is Dana, local guide and also founder of Prague Behind The Scenes, a small touring company. With my services I try to present Prague in a less touristy way, help travelers avoid tourist traps and all the related stereotypes. Hope this article will help you to plan your Prague trip with ease. If you wish to see Prague with me, please drop me a line or book one of my Prague introduction tours.
Dana // dana@praguebehindthescenes.com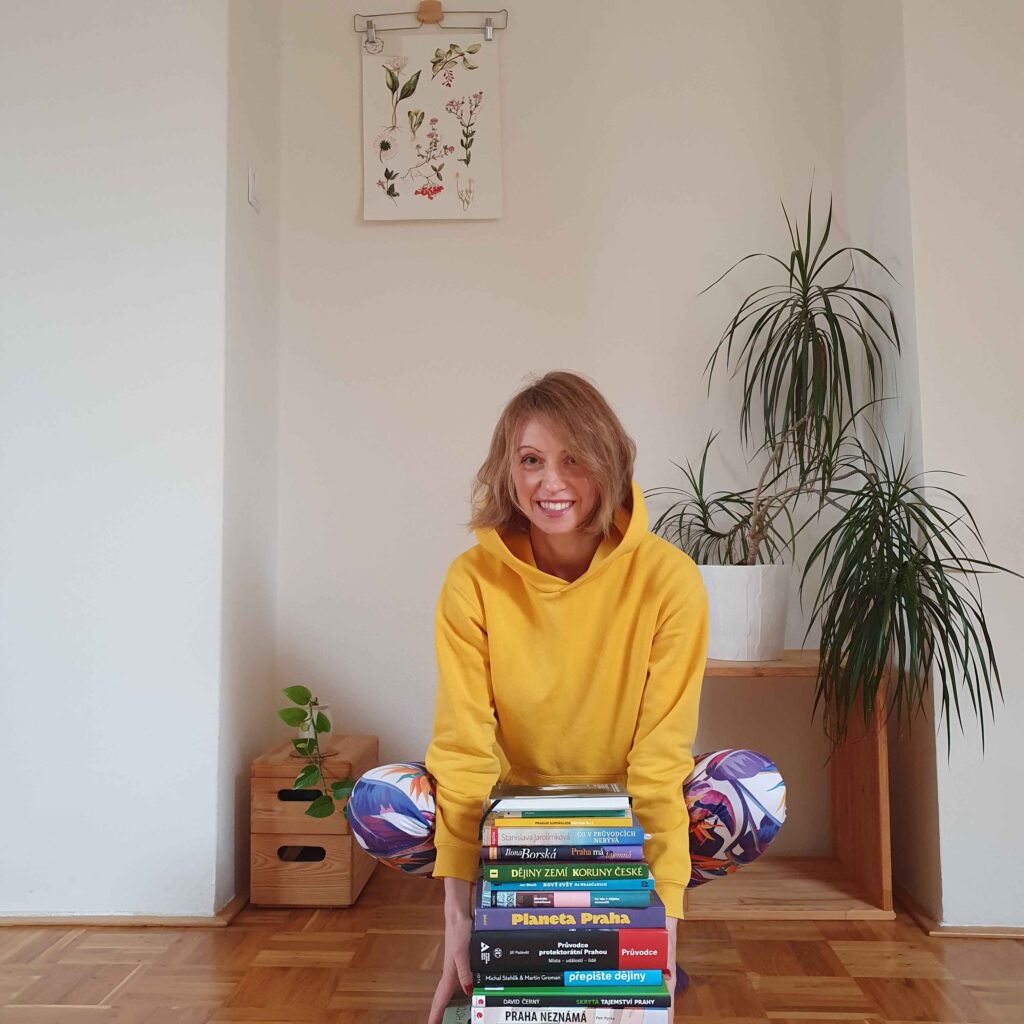 1. Trdelník or Trdlo (chimney cake)
Do you know how locals recognize foreigners even from a distance? They are eating "trdelník" or "trdlo" (same stupid thing). Simple sweet pastry made on every corner in Prague and sold for ridiculously high prices. The promo signs always say that trdelník is a traditional Czech pastry. But believe me…I ate it myself twice in my life. It is nothing that our grannies make at home!! Btw, do you know what "trdlo" in Czech language means? Dull person. You will find this pastry everywhere downtown, especially in garbage bins. People just take a few bites, snap an Instagram picture with their dull cake and dump it. Such is the life cycle of the touristy pastry. Don´t be part of this ridiculous circus and rather buy "koláče" – a pastry we actually like, eat and bake. Get one either in Kolacherie or in Torto.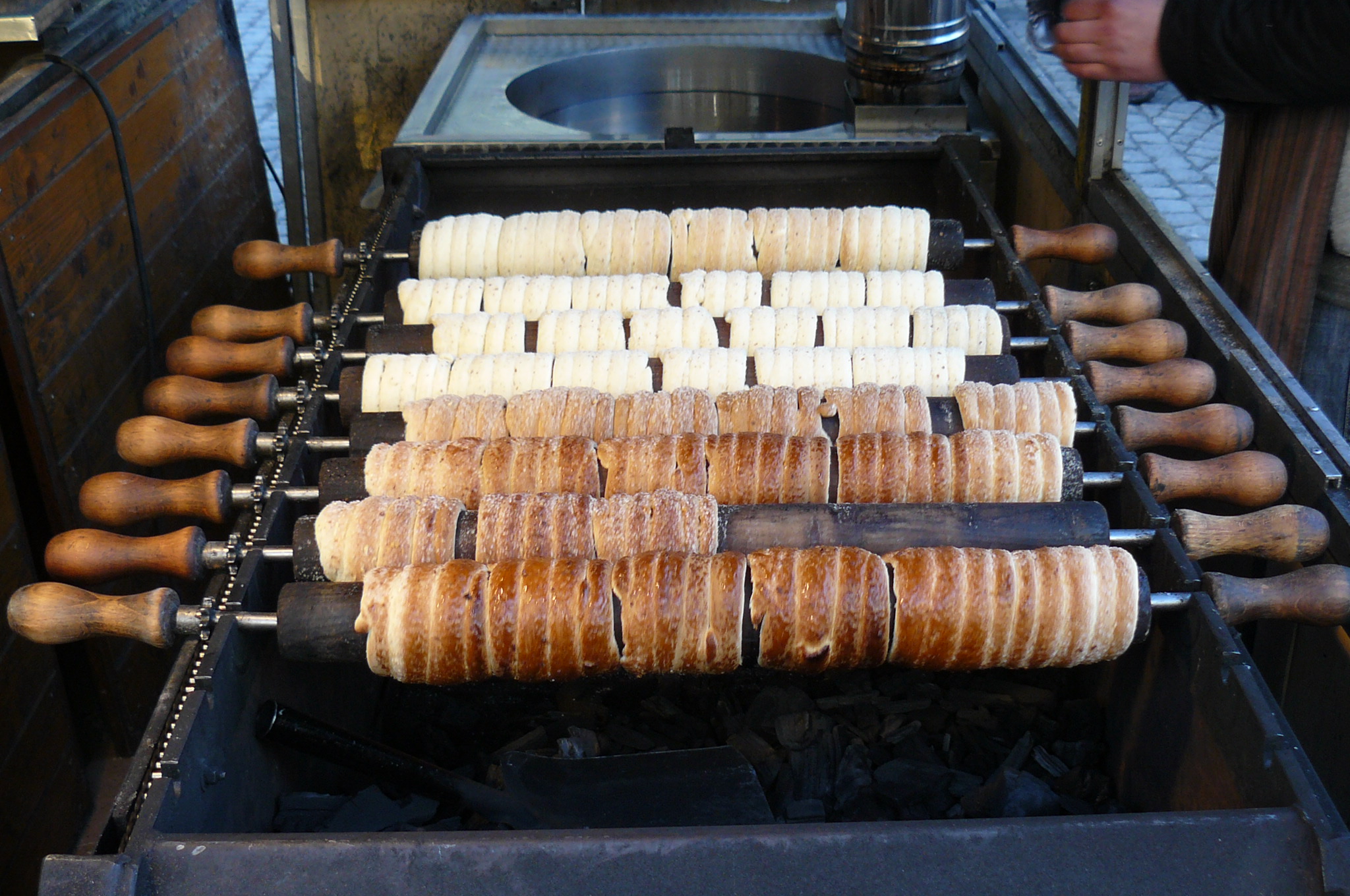 2. Karlovy lázně (downtown club)
Karlovy lázně is a name for the biggest club in Central Europe. It´s situated just a stone throw from Charles Bridge. The ugly neon lights can be seen right from the bridge (who allowed that??!!). Couple years back this historical building got redesigned into a 5-floors club. It´s a big tourist attraction but don't expect much. It is just a money factory with no added value. Locals avoid weird places like this.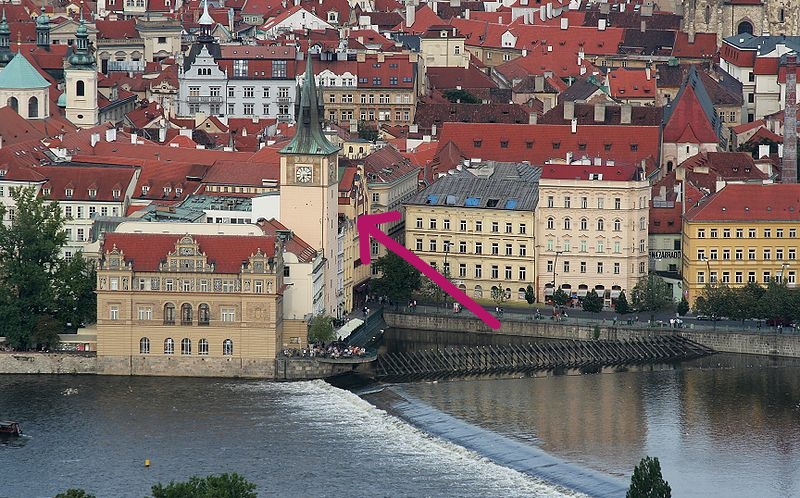 3. Matryoshka dolls
I have already written a lot about matryoshka dolls but they are still here, still being offered in all the kitschy souvenir shops downtown Prague. Matryoshka dolls are Russian traditional toys, not Czech! If you don´t know what matryoshka is: it is a set of wooden dolls of decreasing size placed one inside another. Remember, you are visiting the Czech Republic not Russia and buying matryoshka or USSR fur hats isn't funny. In fact it is very abusive especially these days. Russians have never had the best reputation in the Czech Republic and this doesn´t help either.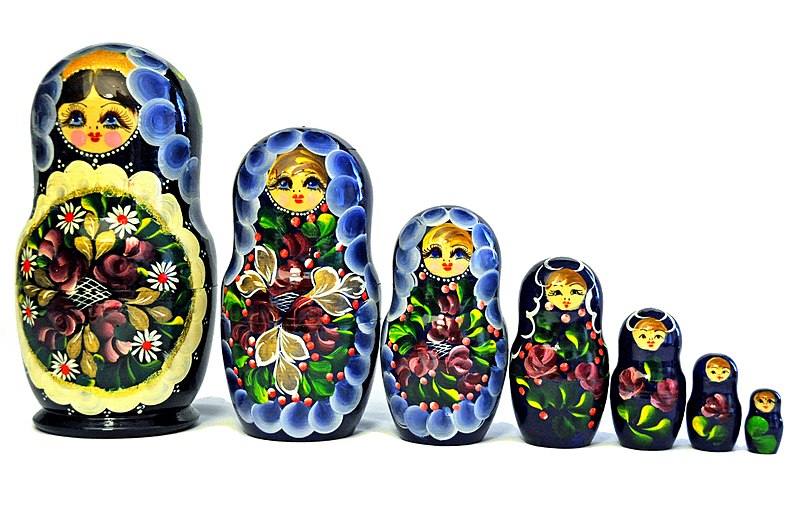 4. Historical / vintage cars
Once you reach Prague city center you will see them almost everywhere. So called "vintage cars" taking tourists around. They are replicas designed a couple years back in Poland. After recent controls initiated by Prague City Hall it was found out that many of these cars are in a very bad technical condition and some of them are offered illegally – without proper licence. Some of them were registered as tractors or snow cats!!! 55 cars out of 58 controlled had some technical or legal issues. 10 of them were pulled away right after the control. Think twice before you hop on.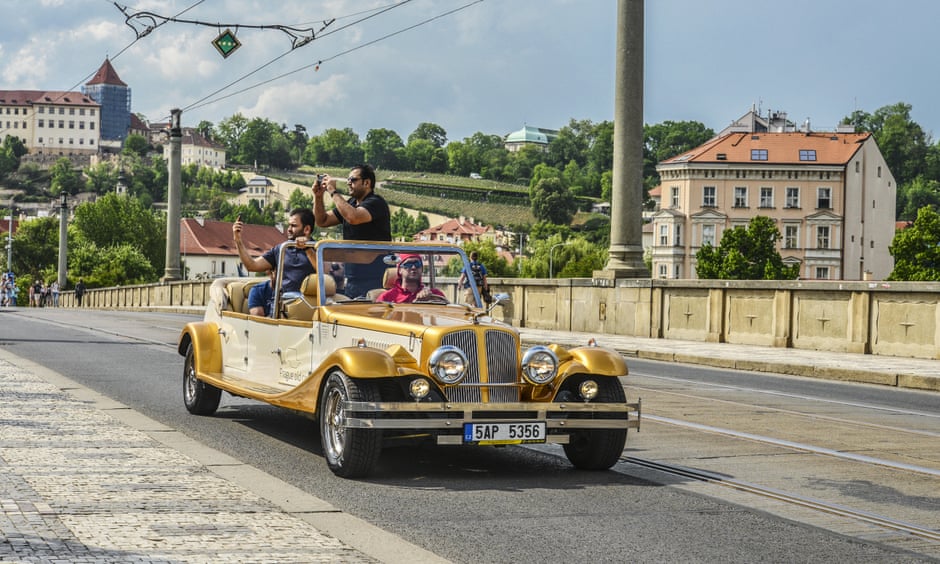 5. Exchange offices and Euronet ATMs
Big shame of Prague! There are many exchange offices downtown however some of them are simply and officially ripping people off. It's their daily routine. Please note that the fair price for 1 Euro is currently around 23 CZK (information from May 2023). Use your calculator on your smartphone and count before you give them money. Don't sign anything, don´t rush, don´t pay them any commision. Recommended place where to get a fair exchange rate is EXCHANGE CZ close to the Old Town Sq. You can also use ATMs, but only those branded by Czech banks (AirBank, Česká Spořitelna, Moneta, Komerční banka, etc…). Learn more about where to exchange money in Prague and where not in my other blog post.
Definitely avoid the tricky ATMs branded with Euronet Worldwide logo. Once their machines detect foreign cards, they will charge you high fees, give you a low exchange rate and will also push you to withdraw a high amount of money (like 10 000 CZK – for this amount you can buy for example 222 large tap beers). And please never ever exchange money in the street!!!!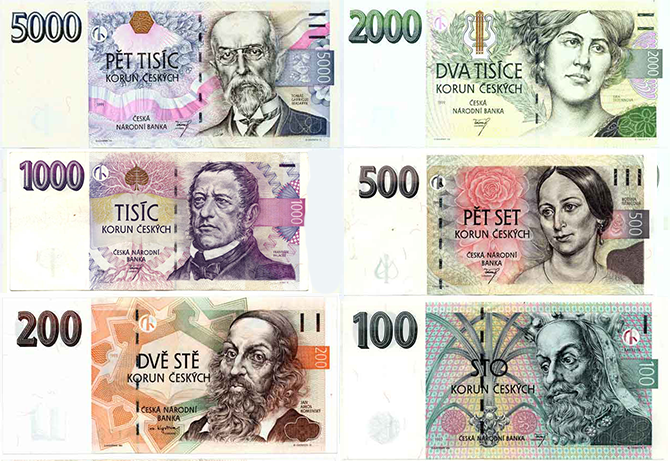 6. Taxi drivers
I could write an extra chapter about local taxi drivers (especially about those doing their business downtown). But to make this paragraph shorter I will give you a simple advice: never take a taxi in the street. Either call it through a dispatch or via your hotel front desk. But the best option is to use Uber, Liftago or Bolt apps and leave the greasy taxi drivers behind. To make it clearer, Prague taxi drivers are well known for their disgusting tricks and ripping people off, especially tourists. Please don´t support them.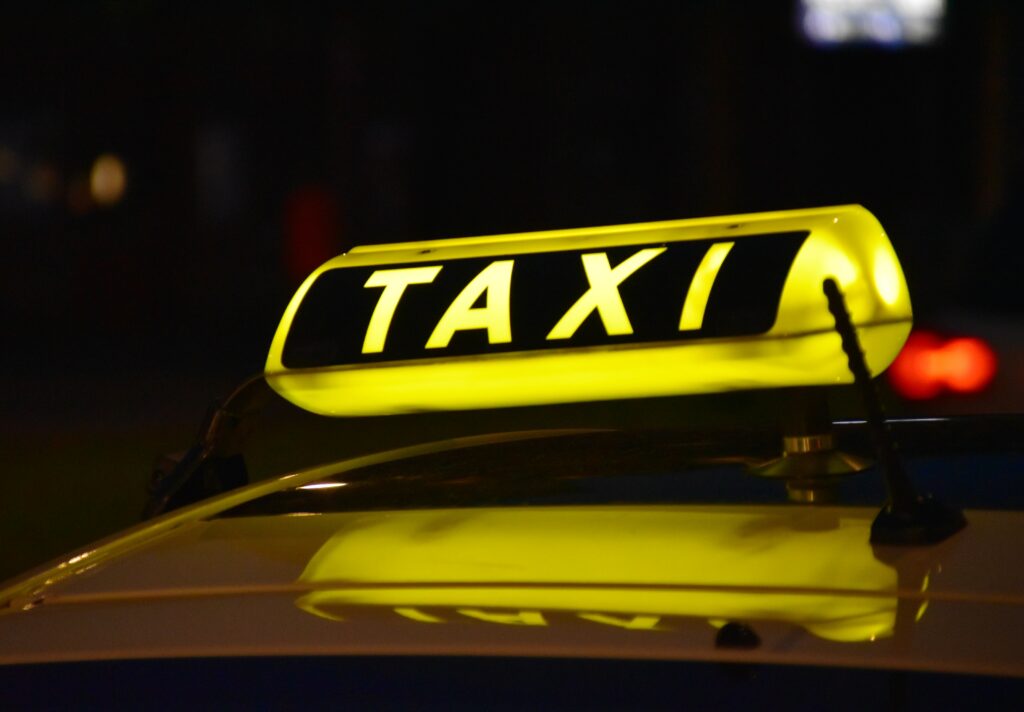 7. Marihuana and absinth from souvenir shops
First of all I need to say that marihuana is not legal in the Czech Republic. Whenever you see marihuana shops, it is all fake. Simple "placebo" tourist trap. No THC, just hemp, CBD and big show around that. Prague is not Amsterdam! Regarding the absinth, that's just another hype. Absinth is a legal drink in the Czech Republic and many tourists go crazy about it. They believe that absinth cause hallucinations and give them the right bohemian sensation. It´s a nonsense. You will not write poems or paint pictures after sipping absinthe in your hotel room. It's a bitter alcohol and needs to be served right. Just don't expect any hallucinations. Seriously. Also, please don't buy those little absinthe bottles in souvenir shops, it's not always clear what it´ s made from.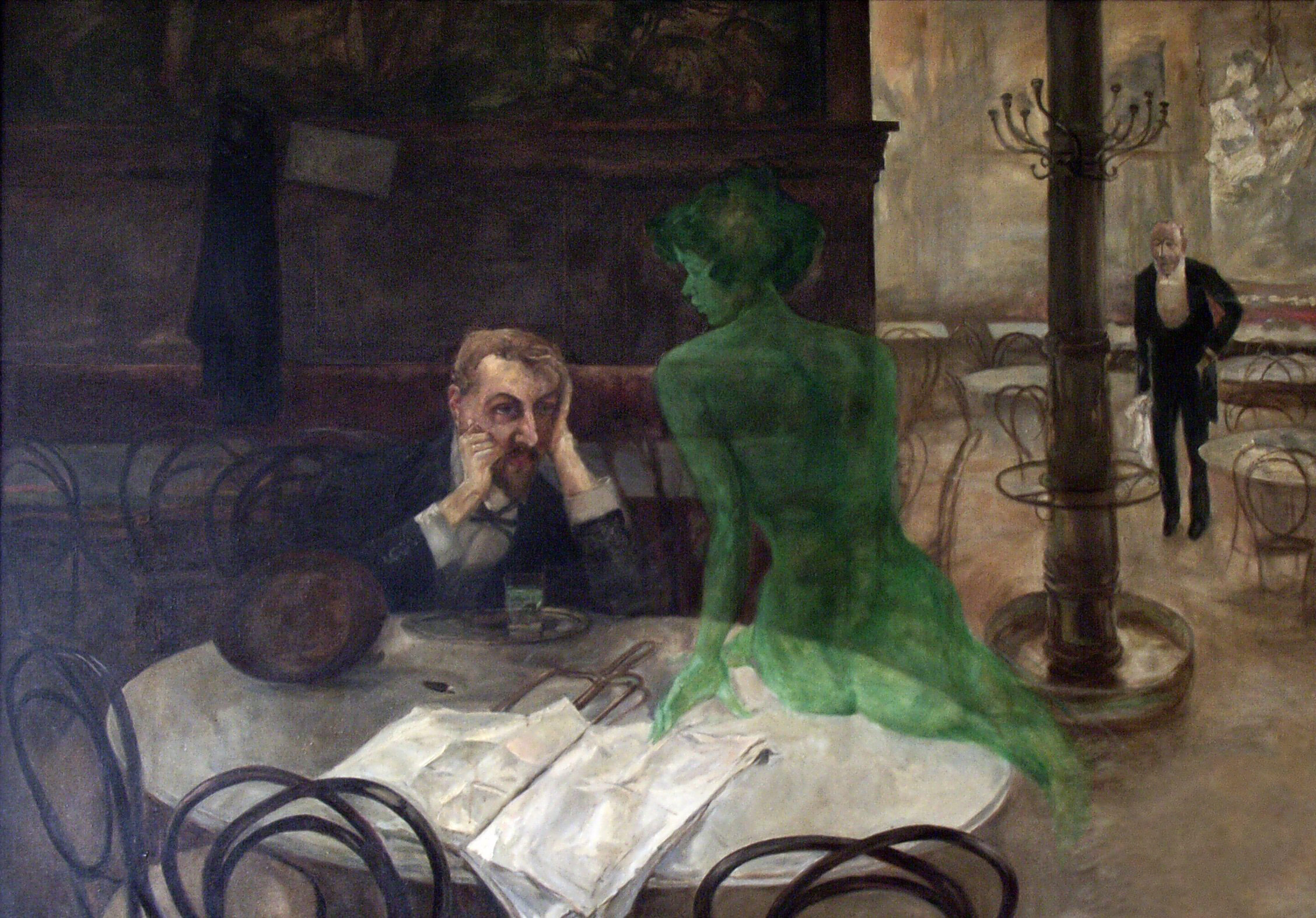 8. Thai massages
Thai massages rank among the top weirdest tourist traps in Prague city center. Plastic Buddha and riksha on Old Town sq.? It's absolutely bizarre to see a scene like this in the historical city center. Double facepalm for tourists who need a Thai massage on Old Town sq. You deserve more than "fast food" style massage and locals deserve less places like this. Because our eyes are bleeding while passing them. There are great Thai wellness places in Prague with relaxed ambience and more comfort. Please don´t support bizarreness. They live from your money and we don´t want them here 🙂
9. People with animals
This is not only a Prague tourist trap, it's very common in other big cities, too. Please don't take pictures with animals of people who are pushing you to pet them. It can be a snake, bird, or a dog. Please don´t support treating animals like this.
Just like this guy in the picture. I keep seeing him regularly on the stairs leading up to Prague Castle. And yes (unfortunately) he still has enough "customers".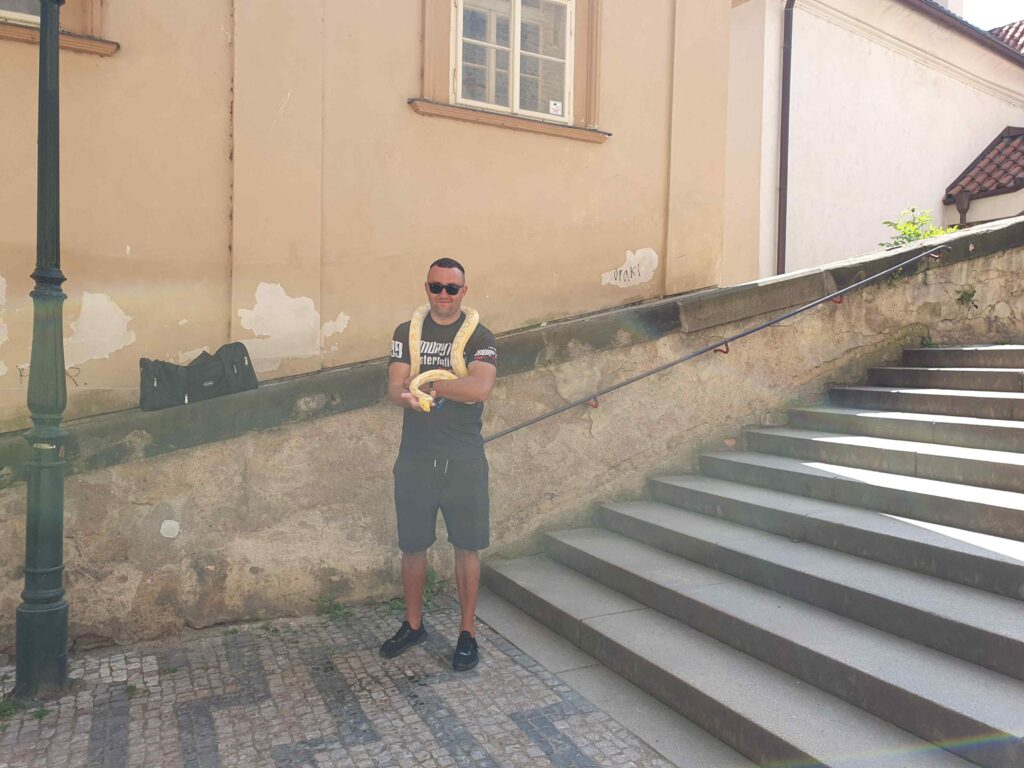 ---
Dana, owner and fully certified guide for Prague Behind The Scenes | small-group tours and experiences.
Interested in learning more from a local? Please send me a tour request.