I believe your guide book for Prague says a lot about Czech beer and maybe also about Czech wine. I highly recommend tasting both as these are the top must-drink things while visiting the Czech Republic. But does your guide book say at least a little bit about some fun mixed Czech drinks? I doubt. Learn about them here. Top 5 unusual Czech mixed drinks.
And who is writing this fun blog for you? My name is Dana and I am a local Prague guide running a small business called Prague Behind The Scenes. Besides guiding, I also like writing about some less known facts that usually only locals know.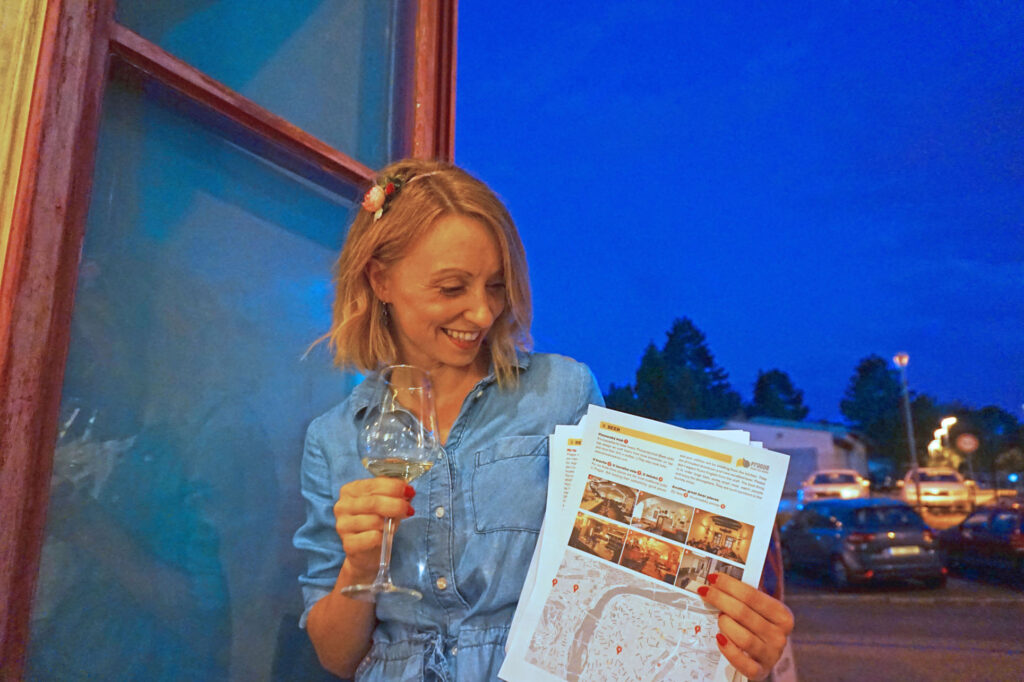 With this blog post I don´t want to support the heavy "drink tourism" in Prague which is unfortunately happening every weekend. It's just a quick fun insight into our "pub culture". Please treat Prague with respect and drink responsibly. Thank you and welcome!
1. BMW: Fernet and tonic water
In Czech language this drink is called Bavorák (informal way how we call BMW car in Czech). Very simple drink with basically just a funny name. You only mix one shot of Fernet (type of amaro, a bitter, aromatic spirit) and fill up the long drink glass with tonic water.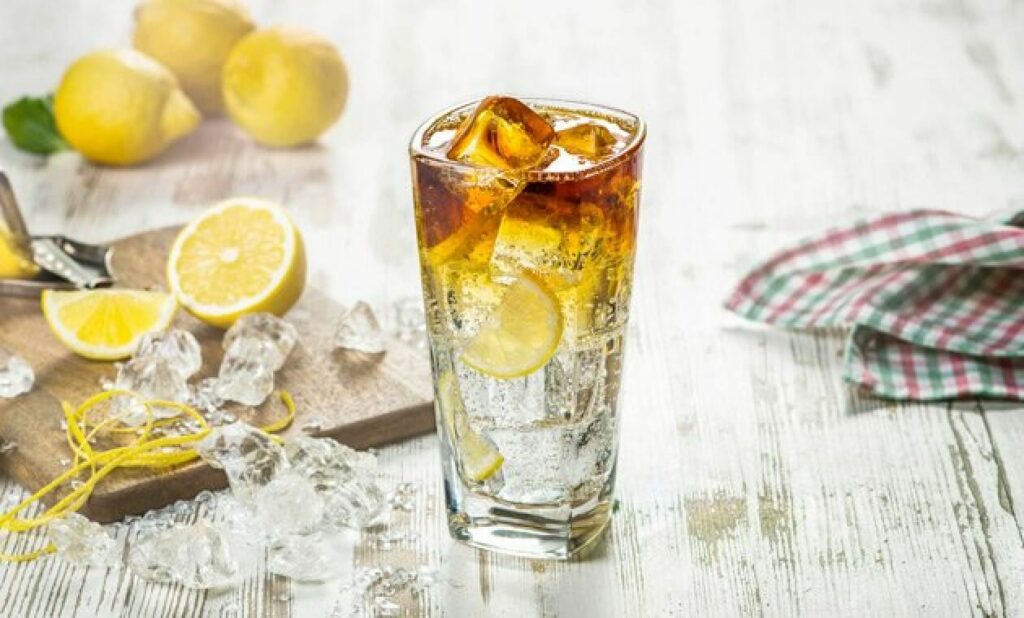 Taste: Bitter, herbal, sparkling, refreshing.
After effect: You will be fine, Fernet is made of 14 different types of herbs and is good for digesting.
My personal experience: This drink was popular in the Czech Republic especially in the 90´s but even nowadays I always take Fernet with me when I travel abroad. In case my stomach doesn´t feel comfortable, this is the first aid.
Where to order it: In any Czech pub or Czech restaurant (fine dining restaurants usually don´t have the main ingredient – Fernet – but usually offer a fancier version called amaro, try it anyway!). BMW / Bavorák is almost never on a drink list, but as long as you find Fernet and tonic on the list, you are good to go!
2. Concrete: Becherovka and tonic water
In Czech language this drink is called Beton, this means concrete in English. It´s a long Czech drink made of one shot of famous Czech herbal liqueur Becherovka and tonic water. And why we call it beton? BE = BEcherovka, TON = TONic.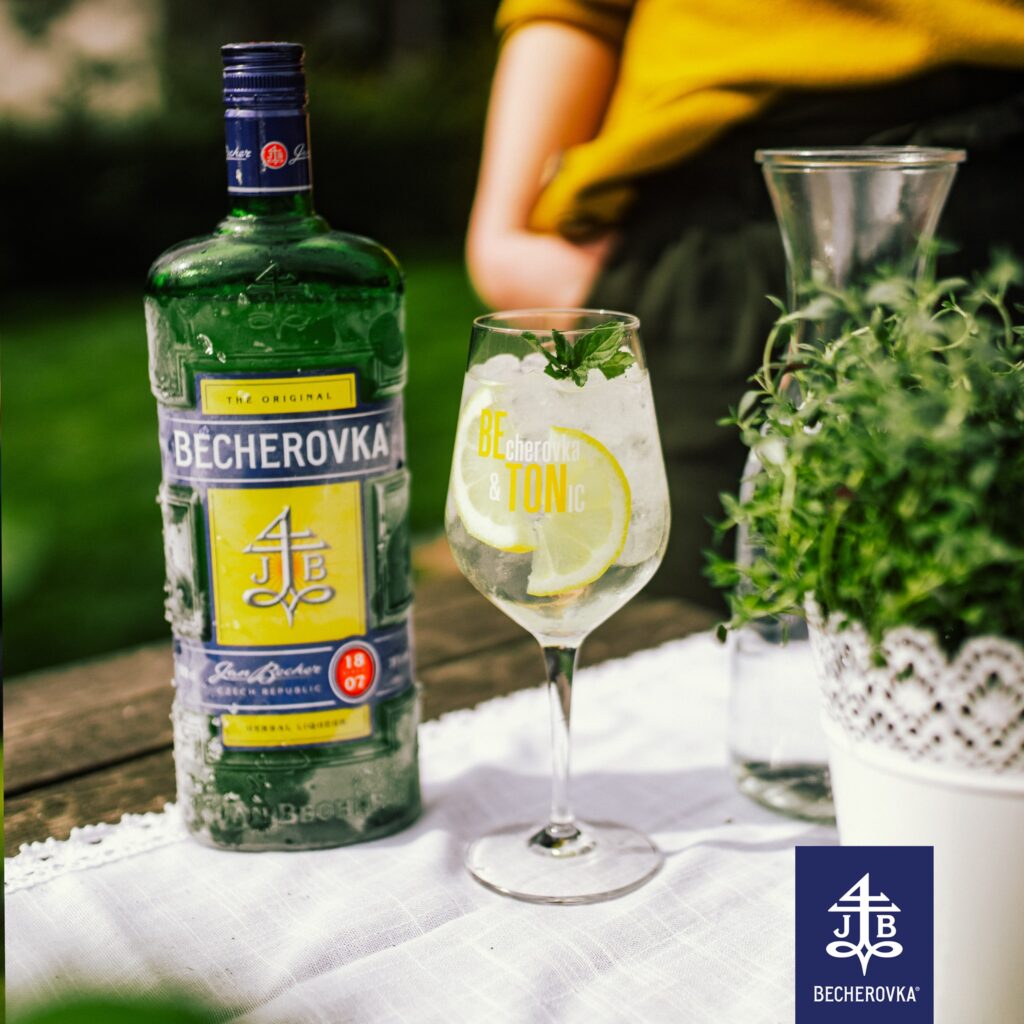 Taste: Bittersweet, sparkling, christmasy, refreshing, great summer drink. We often drink it with my clients on my private Prague tours.
After effect: you will be fine, Becherovka is also good for digesting.
Where to order it: Basically anywhere. Becherovka is one of the most famous Czech liqueurs. You can also order it as an ice cold shot (good digestif) or buy the whole bottle as a souvenir from the Czech Republic. Oh wait, souvenirs, here are my 8 gift ideas with Made in the Czech Republic label.
3. Mushroom: red wine and Coca-Cola
Mushroom in Czech = Houba. Simple thing, not even a real mixed drink. If you are a wine lover, please skip this paragraph. This drink consists of 1:1 red wine and Coca-Cola. one of the most popular Czech drinks in the 80s and early 90s. Highlight of our secret highschool parties! Btw, this obscure drink is originally from Spain, where they call it Calimocho.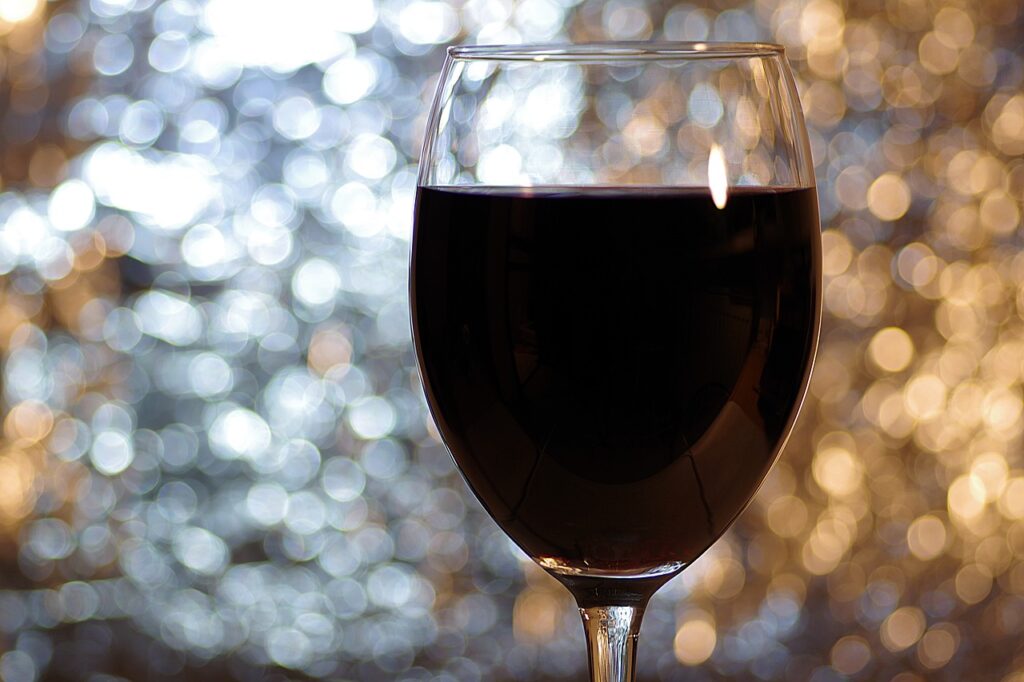 Taste: Soursweet, Europe and USA fusion in your glass 🙂
After effect: Return to 90´s.
Where to order it: Definitely not in a good wine bar. This is just for fun, nobody usually drink it anymore.
4. Softener or Water goblin´s sperm: mint liquer and cream
In Czech we call these drinks Aviváž (Softener) or Vodníkovo sperma (Water goblin´s sperm). This shot is much better to drink with blindfolds on. Or without knowing its name. Or maybe not to drink it at all. Once you order it, you will be a hero of the pub. What you gonna get: a shot of bright green mint liqueur + milk. Mint liquor is called Zelená in Czech (literally "Green") and served as a shot. Once you have this bright green thing in front of you, sip it first. Toothpaste? Yes, that´s the right description. Now it´s time to ask the server to bring you milk/cream. Pour it into your green shot…1…2…3…drink it up.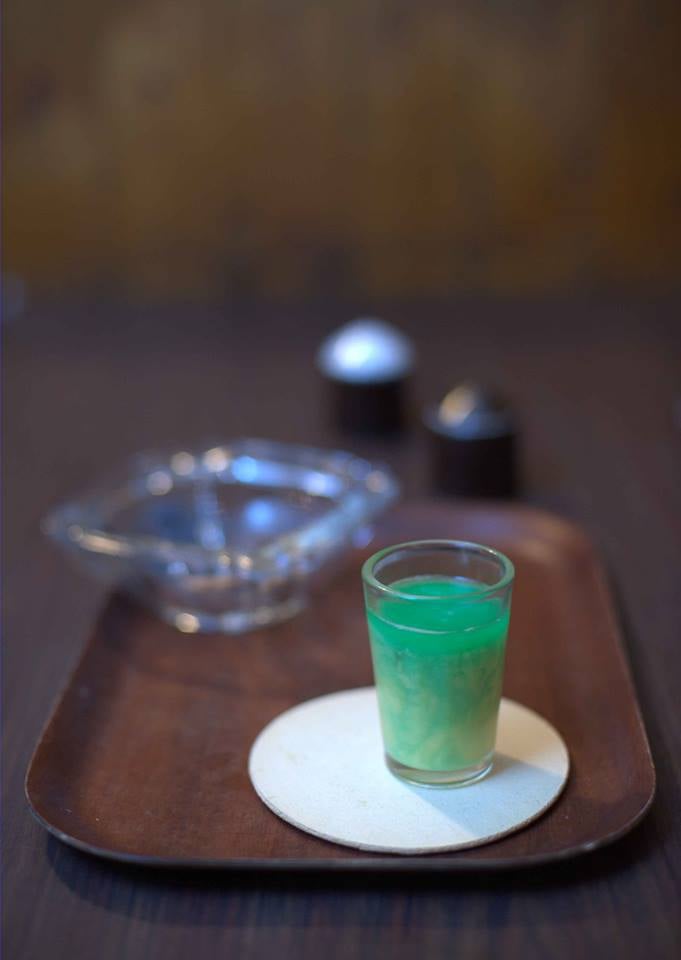 Taste: Smooth toothpaste
After effect: There are only two options, you will either love it or vomit big time 🙂 But no worries, it´s fun and people sometimes still order it as a retro drink.
Why is it called softener: When you mix the green mint liqueur with white cream, it creates the typical softener colour.
Why is it called goblin´s sperm: When you pour the milk in it…it basically looks like sperm in green water.
Magic eye: beer and mint liqueur
= Magické oko. You can call this drink a piece of pub art. You will need one big beer and one shot of green mint liqueur (you already know it). Then you need to put (not pour!!!) the glass with mint liqueur into the beer. Let it sink. The green liqueur will be shining at the bottom of your glass: like a magic eye.
Taste: Toothapaste and beer.
After effect: I think you will not even finish it so you will be fine.
How to drink it: Once your shot is inside the beer glass, take pictures as a prove of your bravery, drink a bit of the beer (half of the glass) and remove the shot. Drink the shot separately and finish the beer.
---
Did you like my tips? I am not an organizer of pub crawls, I absolutely hate them. I am guiding relaxed introduction tours of Prague. If you want to enjoy an authentic tour with Prague local, feel free to join one of my tours. I am looking forward to meeting you!
Dana, owner and guide for Prague Behind The Scenes | small group tours and experiences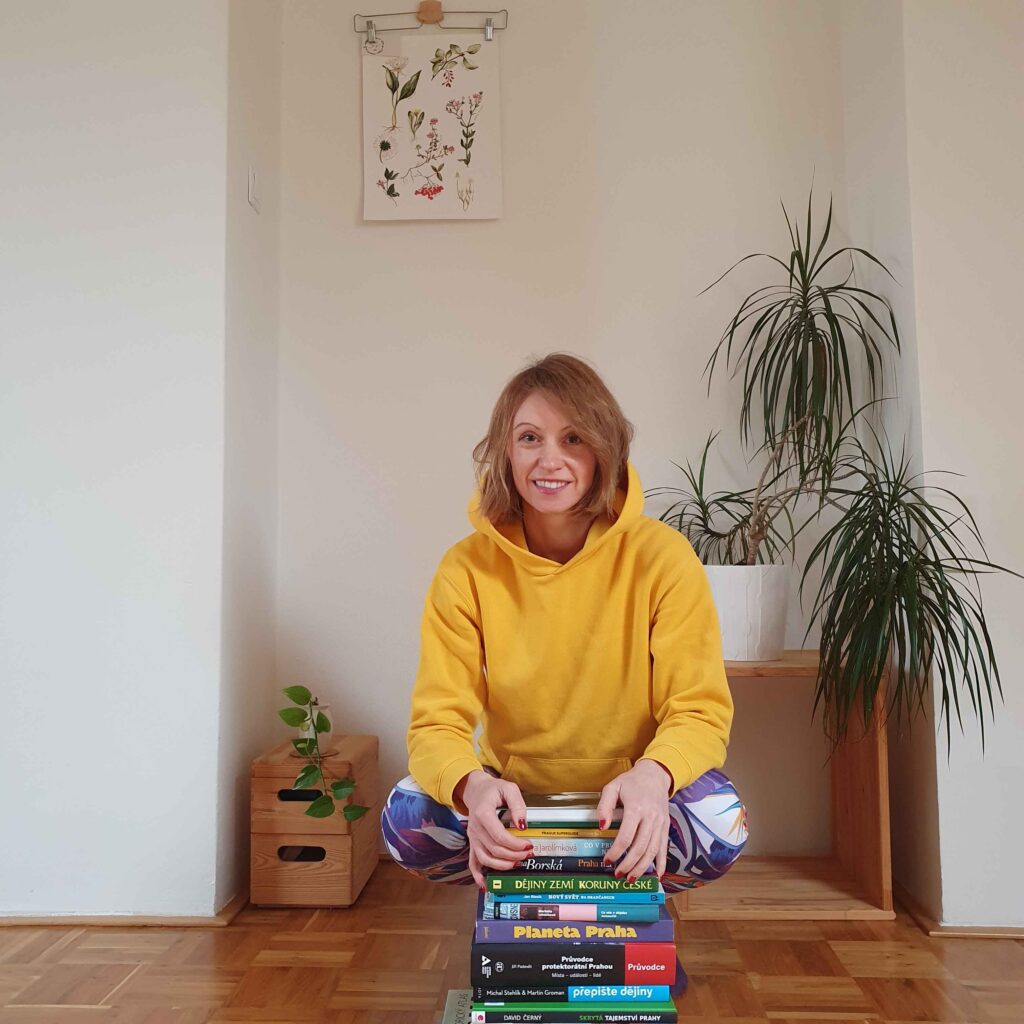 ---