Tipping etiquette in different countries is always like learning multiplication for the first time. It looks difficult but after some practice it starts to pop-up immediately. So how does tipping work in Prague / Czech Republic?
Who is writing this blog for you?
My name is Dana and I am a licensed Prague guide. Since 2015 I´ve been striving to support responsible and sustainable tourism here in Prague. I am also owner of a small touring business called Prague Behind The Scenes. With my services I try to present Prague in a less touristy way. Besides guiding I also write a lot about Prague, to help future visitors "survive" Prague without being ripped-off or act like typical tourists. Today you will learn a bit about tipping in Prague bars, restaurants and cafés.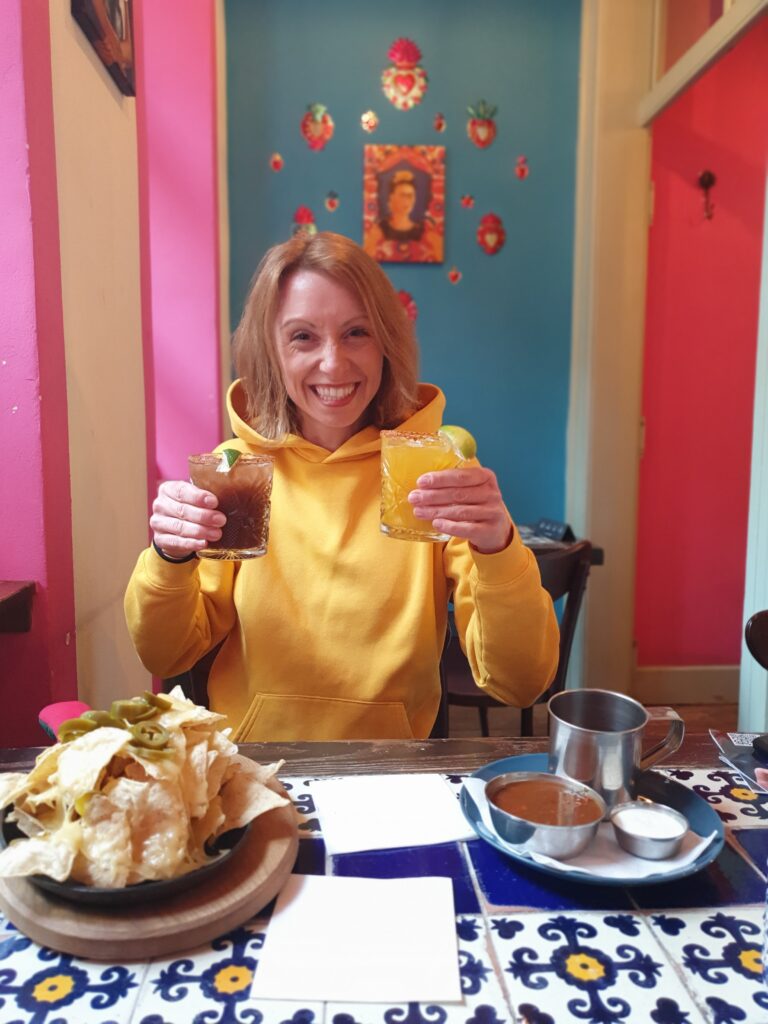 Do we tip here?
Yes, we do!!!!!Tipping in Czech restaurants, cafés, and bars is common practice. The staff is pretty much dependent on tipping as their salaries are usually very low. So please, if you are satisfied, it's polite to leave 10 %. It´s also a nice way how to say "thank you, I was satisfied…."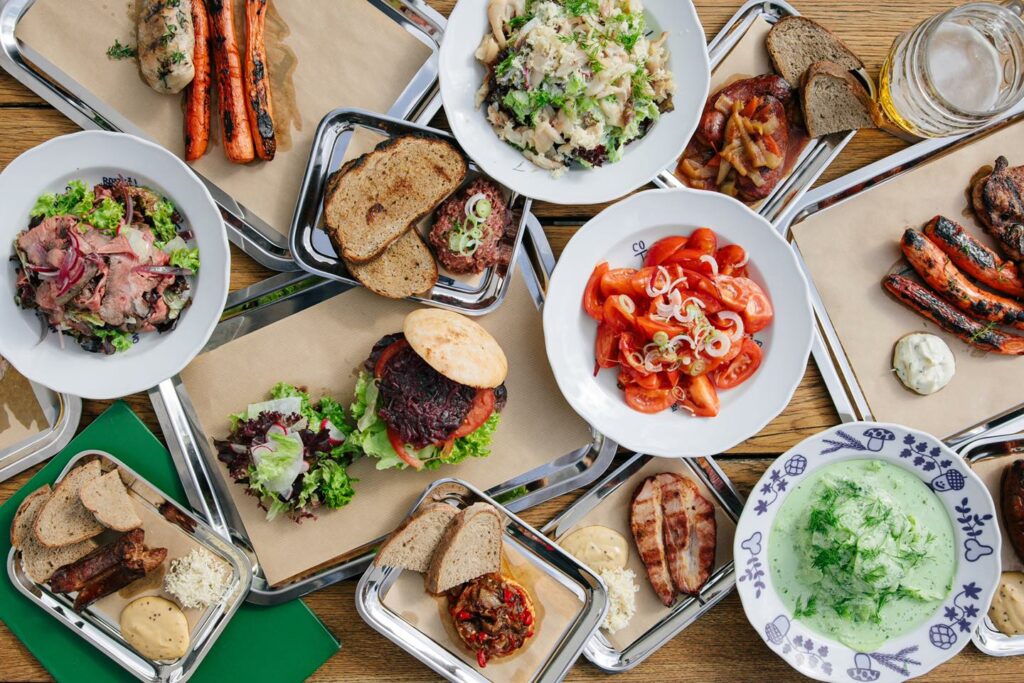 Tipping in practice: how we do it?
Tipping is very easy in the Czech Republic. Tips are usually never included in the final price (shouldn't be!) that's why it's polite to leave 10 % as a tip. However, only if you were satisfied. Tipping is not mandatory and you can leave whatever you think the service deserves.
How we do it: rounding the bill up when paying is the most common practice (especially if you pay cash). For example when the price of your meal is 363 CZK, just say you want to pay 400 CZK.
Or if you are not sure how much to round up or how much is 10% and this mathematics stress you out, just tell the staff "please add to my bill 20, 50, 100, 200…as a tip."
Examples: In a café where you only had a coffee and cake (1 person), add 20 CZK as a tip. If you are two persons, leave 30 -40. If a couple go to a restaurant for a meal (nothing fancy or special), you can leave 50 – 100 CZK. For fancier dinner you can leave 200 or more depends on the quality.
We never leave cash tips right on a table!! Give it either to your server or leave it in a "tip jar" on the counter.
If you were not satisfied with the service or with your meal you don't have to leave any tip. Just please tell the staff why you were not satisfied. Tip is a sort of feedback on their work.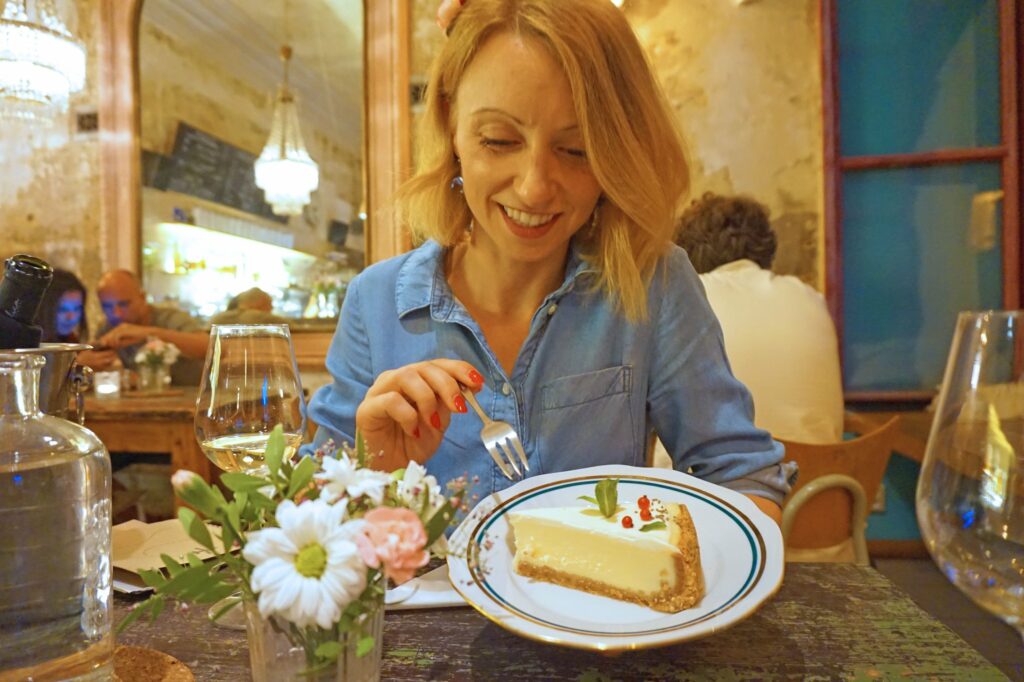 Tipping list – how much to leave and where?
RESTAURANTS / BARS / CAFÉS: 10 %, the staff is dependent on tips. Their salaries are rather low. Very common is rounding the bill up.
HOTELS: tipping is optional, but you should consider leaving some coins for room service, cleaning ladies…. 50 CZK (equal to 2 euro) is a nice and polite way how to say "thank you". They work hard. You can leave the tip on a table inside the hotel room before you leave.
TAXI: no tipping, only if you pay cash, you round the bill up (e.g. your bill is 290 CZK, just say 300). Regular taxi drivers (especially downtown) rip people off. So no tipping! The best TAXI services in Prague are Liftago, Uber or Bolt. Tips are not expected. But in the app you can tip your driver after the ride – optional.
GUIDES: tipping is optional, if you join a free tour where the guides are paid from tips only, you should leave them at least 300 CZK / person. With private guides it depends on your satisfaction and the size of your group, or if he/she did something extra for you. You can give them from 0 – 500 CZK. But it's definitely not mandatory or expected (from fair tour guides).
SERVICES: like hairdressers, wellness centers, manicure, pedicure, swimming pool…again, tipping is not mandatory or expected. It's all based on your satisfaction. Sometimes, if you pay cash, it helps to round the bill up. For example when the price of the service is 570 CZK, just say 600. it's easier to give you back the change. But you don´t have to!! It´s not expected.
---
Dana, owner and guide for Prague Behind The Scenes | small-group tours and experiences.
Please feel free to contact me if you have any questions or want to see Prague with me: dana@praguebehindthescenes.com or read my tour reviews if you are not sure 🙂
Let´s stay in touch!!
---
What to read next?
What to avoid in Prague? This is a list of the most flagrant Prague tourist traps.
Private off-the-beaten-path tour of Prague downtown
Metro dessert: cult Prague pastry undiscovered by travel bloggers!!!
Communism in Czechoslovakia: why did it happen, how was life in the communist state and how this hell ended?
Best Prague views: 7 stunning locations for taking pictures or watching sunrise