If you are interested in trying some traditional Czech sweets these are three cult things you can try while you are in Prague. Or you can take them home as a cool and easy-to-pack gift. All of them you can find in any supermarket or grocery store. Price of each is less than 1 euro (less than 25 CZK).
As you can see I am not a food blogger using all the professional props. My name is am Dana and I am a local Prague guide designing various types of tours and activities for Prague visitors. I also like writing about Prague and help travellers to learn about the city from the local´s perspective. Today about traditional Czech sweets.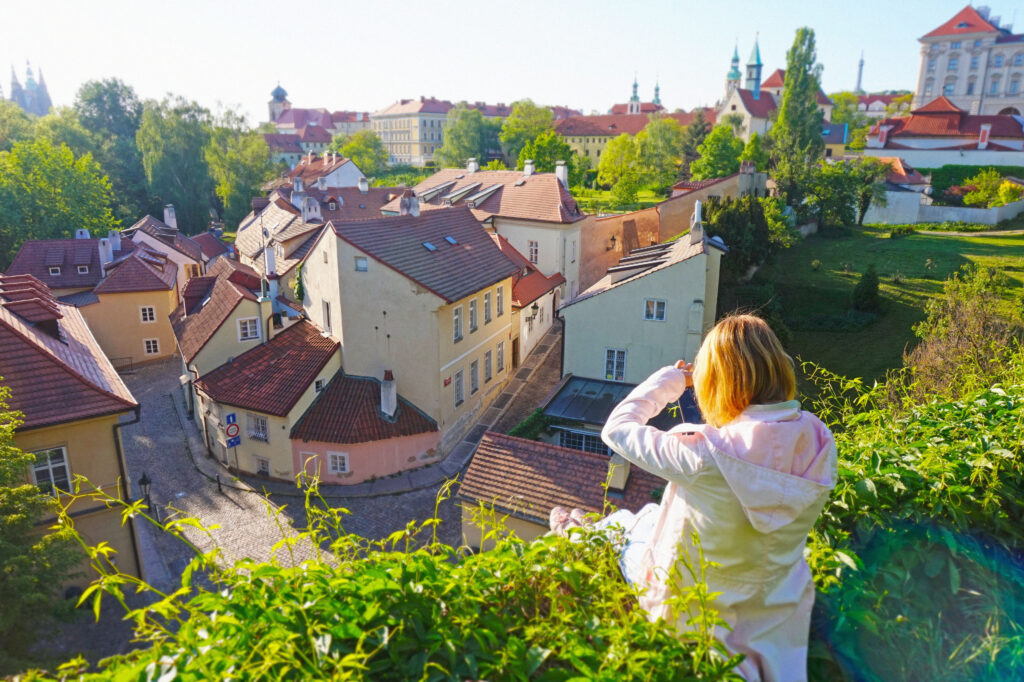 Antiperle: Czech Tic-Tac from the communism times
Antiperle is a cult Czech mint candy. Actually something like a local Tic-Tac produced in the Czechoslovakia during the communism times. When we couldn´t buy the real western stuff, we were sucking Antiperle instead. They look like little pearls and there is also a very sofisticated opening system on the side (don´t try to open the whole top lid!). And how Antiperle tastes? Similar to Tic-Tac, it has a mint flavour, just more sweet. Definitely don´t  expect a fresh wind storm in your mouth. Just a light breeze…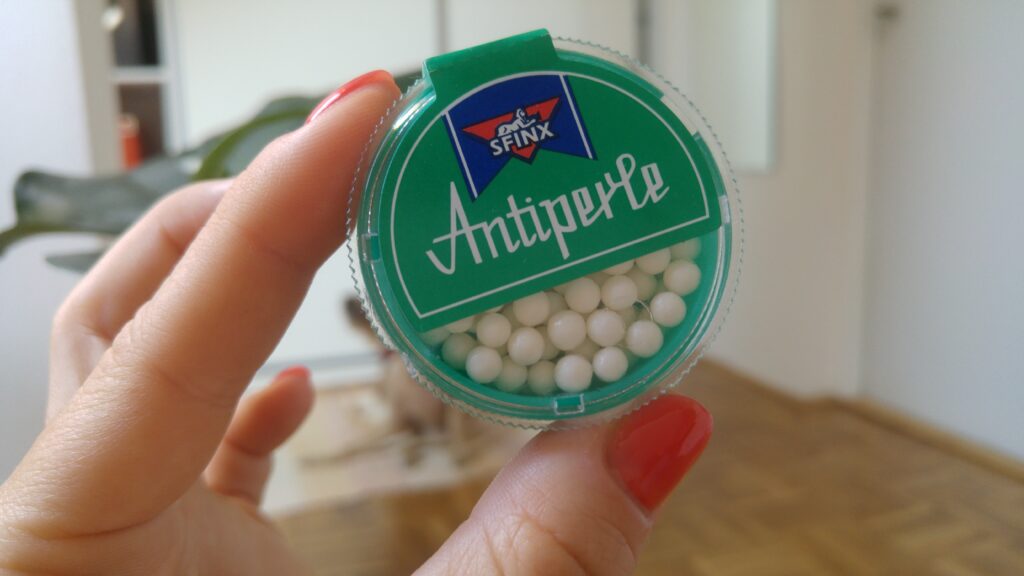 Piknik, Jesenka, Pikao: condensed milk in a squeeze tube
This is something I have never seen in the whole world. Honestly. Piknik looks like a toothpaste but it´s actually a condensed milk packed in a tube. You suck it right from the tube. It´s extremely sweet and soooo good. And addictive. Even if your tongue is already burning from the sugar and your mouth muscles hurt like hell, you can´t stop sucking it until the tube is compeltely empty…There are also other versions called Pikao (condensed cacao milk) and Jesenka (condensed cream). All fun!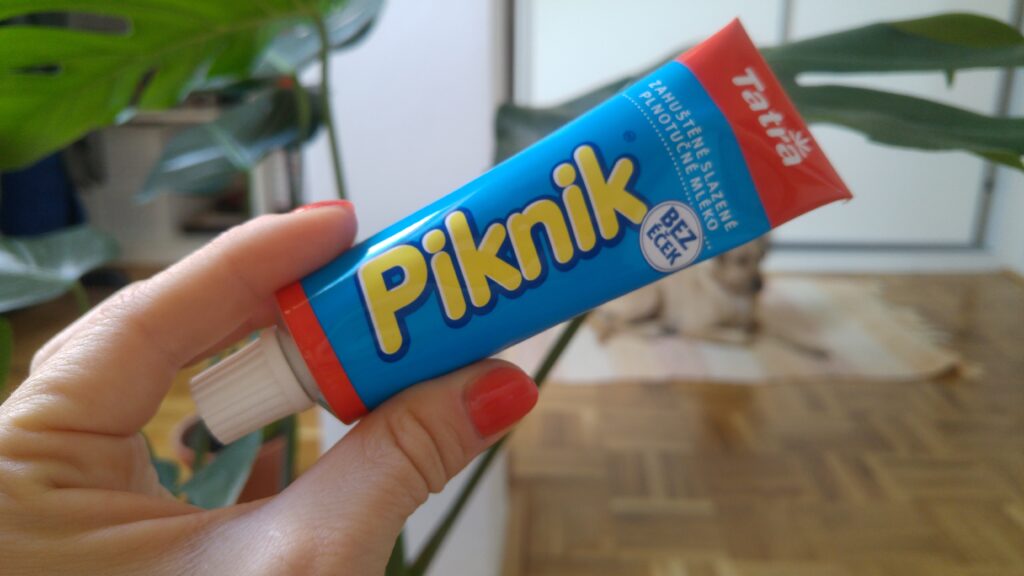 Hašlerky: Czech herbal hard candy
The most traditional and most likely the oldest Czech hard candy made according to a secret formula and produced in the Czech Republic for more than 100 years. It´s a herbal drop with no artificial additives. It also helps when you have a sore throat or when you are loosing your voice (that´s why the product was named after very famous Czech singer from the beginning of the 20th century, Karel Hašler). The drops are black as there is an activated charcoal in them and licorice. When I was a kid and I was ill, the first natural aid was actually drinking a hot milk with two melted Hašlerky.