My clients often ask me about recommendations for easy trips from Prague. So here we go! Today I would like to share with you my experience from Olomouc. A beautiful historical city I visited only a couple days back. In February 2023.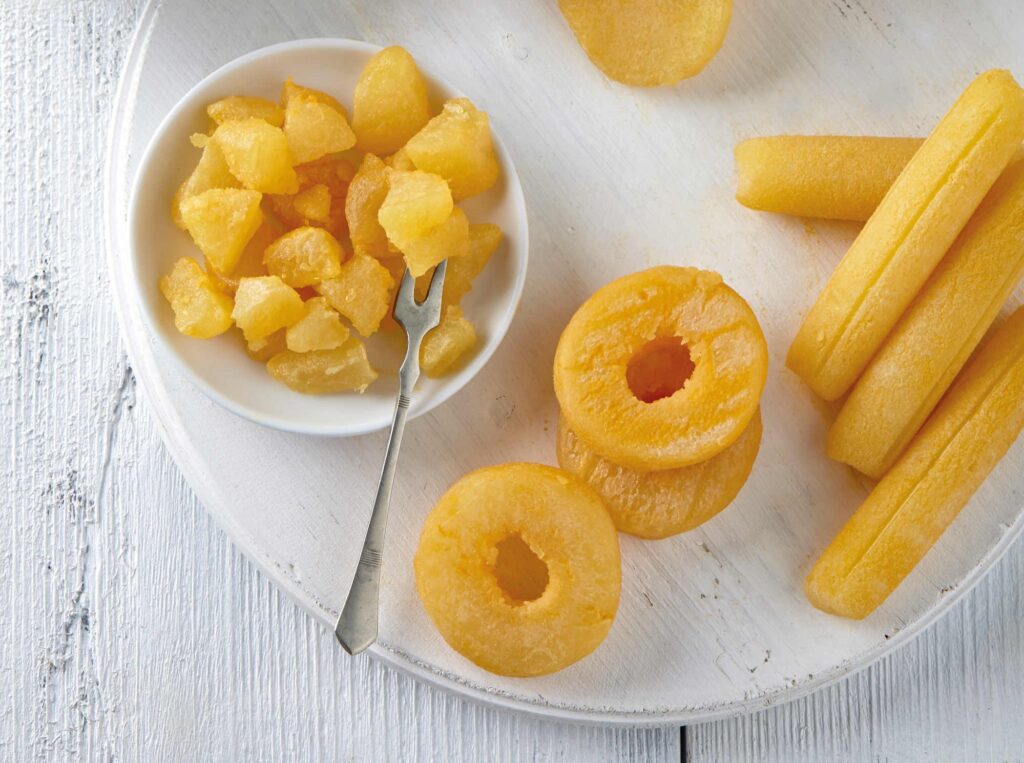 First of all I need to say that Olomouc is 100 % underrated by tour guides who constantly recommend just trips from Prague to Karlštejn, Kutná Hora or Český Krumlov. Sure, they are sending you to beautiful towns! But also to the touristy hot spots that are suffering from overtourism every high season.
My name is Dana, and I am a Prague based tour guide who, since 2015, strives to support sustainable tourism in our country. That's why I enjoyed the Olomouc trip so much! And will recommend it to any of my clients who would like to see more than just Prague. Because it´s so worth it.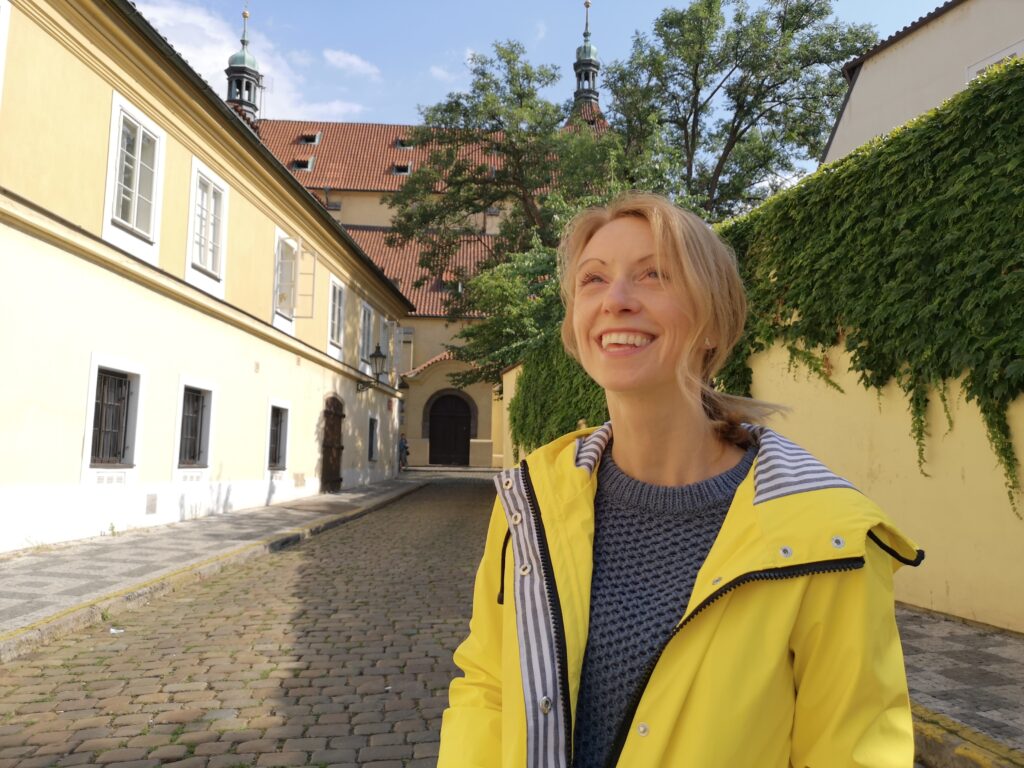 I took a trip from Prague to Olomouc in February which is definitely a low season all over the country. But I met my local friends and asked them how Olomouc looks in summer. In terms of tourism, crowds… They said it´s different but absolutely no extremes as we know it from Prague, Karlštejn or Český Krumlov. Awesome!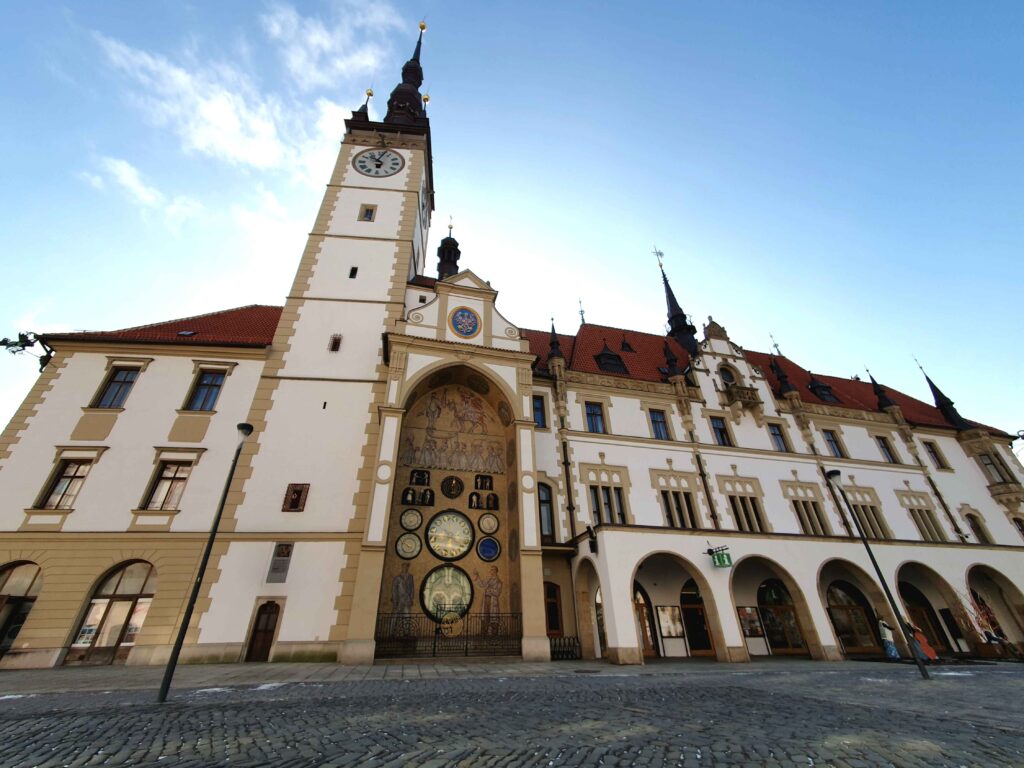 Briefly about Olomouc
Olomouc is the 2nd largest National Historic Reserve in the Czech Republic.
Ideal for several days but perfectly doable within 24h (1 night).
The trip from Prague by direct train takes only 2.5h – there are around 20 connections a day!
Besides the history and religion, Olomouc city is also famous for very, very, very smelly cheese called Olomoucké tvarůžky. Locals call them "tvargle". They smell like sweaty feet.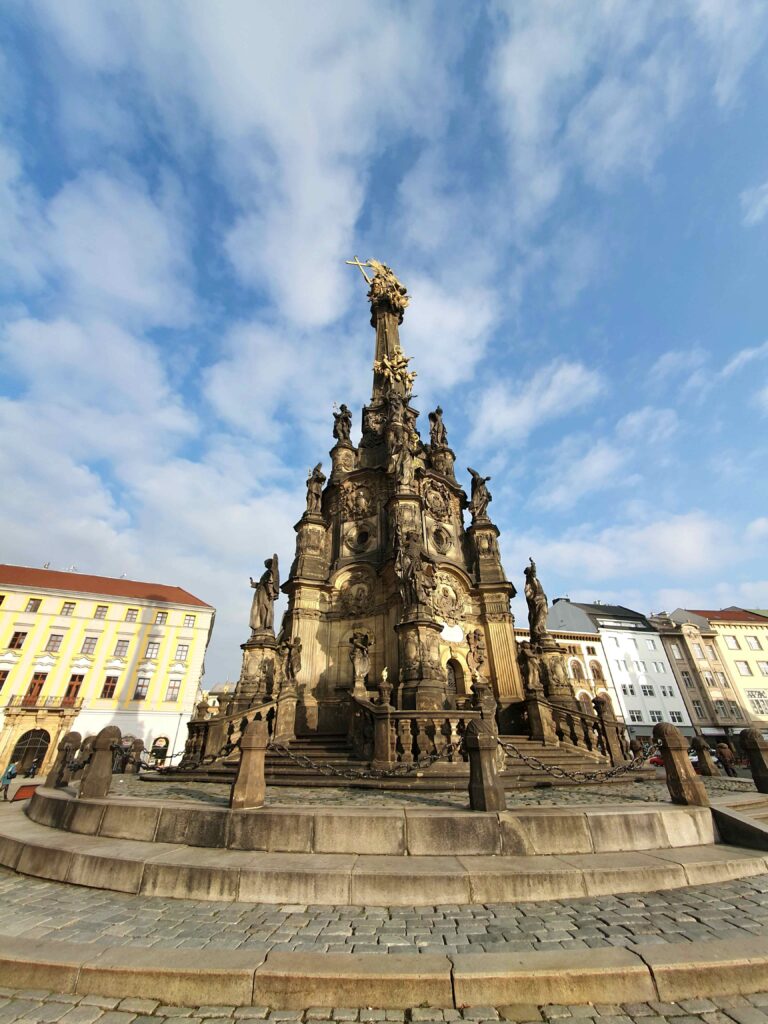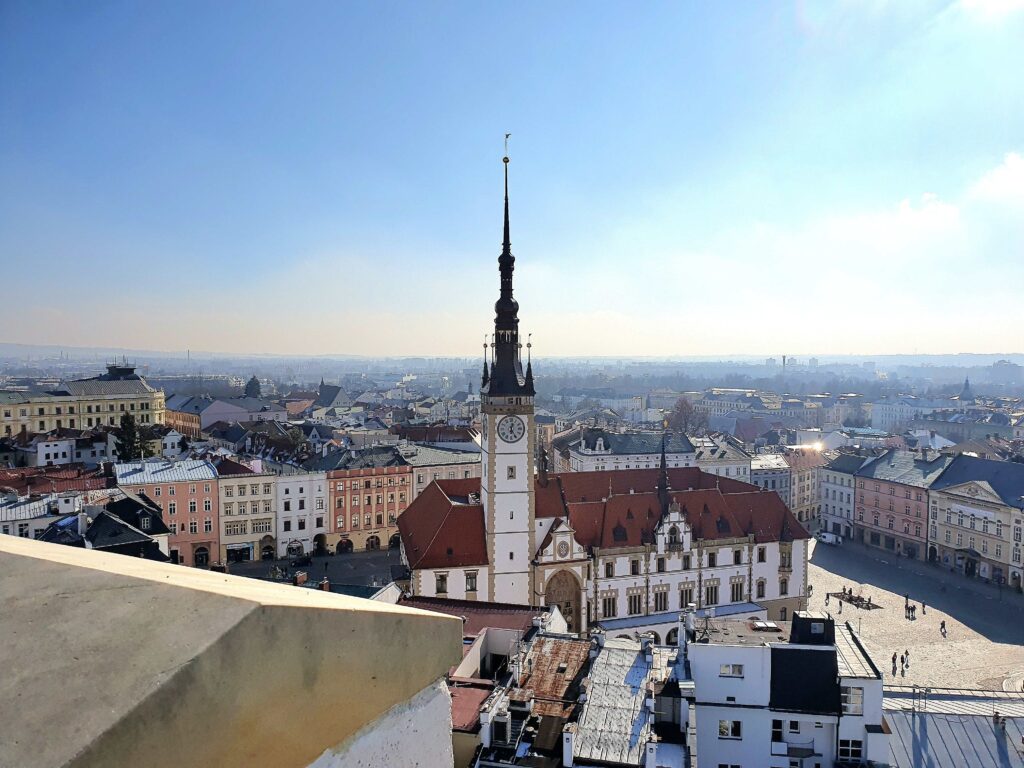 How to plan your trip from Prague to Olomouc?
Everytime I travel somewhere, I try not to get overhelmed with informaton. I usually choose 2 -3 main sources, use Google maps, check Google reviews and also ask my friends for recommendations. My trip to Olomouc was only 2.5 a day long, and I wanted to take it easy. See new places, learn about the history, visit local coffee shops but didn´t want to rush. This slow mode turned out to be a great decision. Locals don´t rush either!
And the best info source for this trip? My local friends but also a video channel Honest Guide and their episode about Olomouc. Highly recommend it!
How to get to Olomouc? My experience and recommendations
I took a train. The trip from Prague Main Train Station to Olomouc only took me 2.5 an hour!! I used services of Regiojet, local train company. You can buy their tickets online and choose your seat like on a plane (free of charge). On the train you will also get a free coffee, newspapers, water + there is a free wifi. And the food, snacks, beers provided on a train are not overpriced at all: beer 35 CZK (1.50 euro), extra coffee 10 CZK (0.50 cents), etc. You don´t have to pack anything with you. I just don´t recommend their fresh mint tea, it was disgusting, sorry Regiojet….
For the train ride I picked a class "standard ASTRA" (open coach) in configuration 2 seats, aisle, 2 seats. I don´t recommend coupé with the 6 plush seats, that was quite a disaster. In total, Regiojet offers 4 – 5 different classes. You can also cancel your reservation 15 minutes prior departure – for free! Price of my ticket to Olomouc was ca 10 euro.
I took a train from Regiojet but there are also other operators: České dráhy or Leo Express. This route is frequently operated and there are at least 20 direct connections a day. Good website for searching your connections is www.idos.cz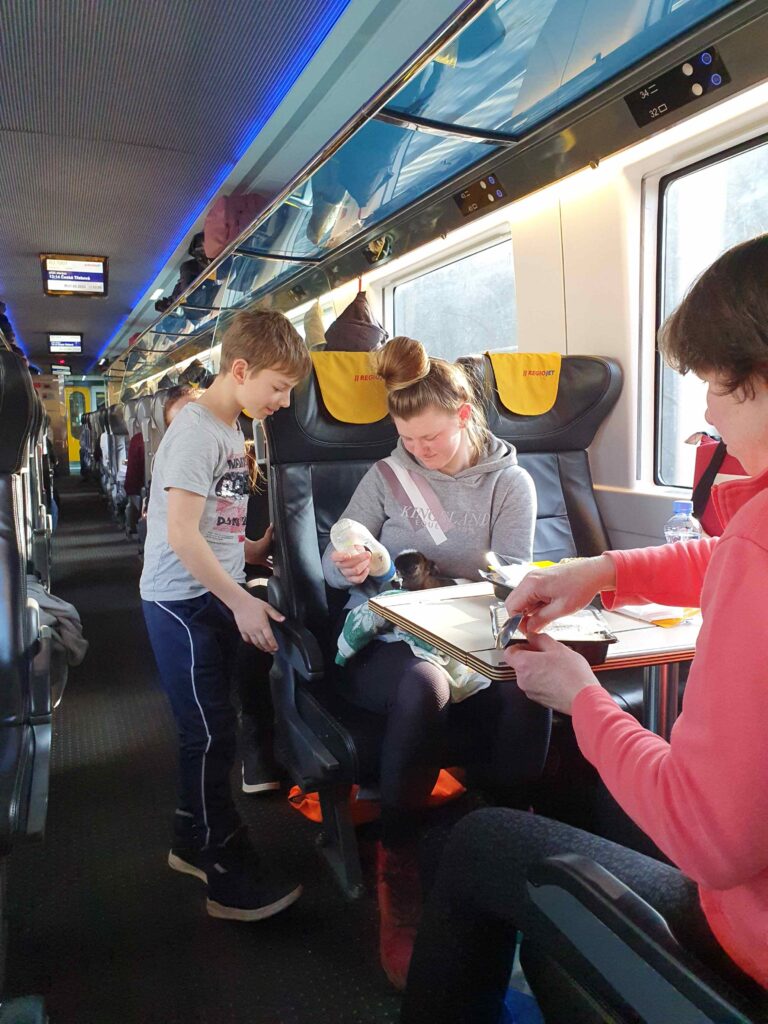 Upon your arrival
Olomouc main train station is much smaller than the Prague one. Don´t look around much 🙂 and rather head off to a great coffee place Telegraph café. Only 3 minutes walk from the station. It´s a cool multipurpose place (co-work, café, gallery, cinema). What a welcome!!!!
Enjoy your first drink and continue to your hotel or pension. You can perfectly walk everywhere.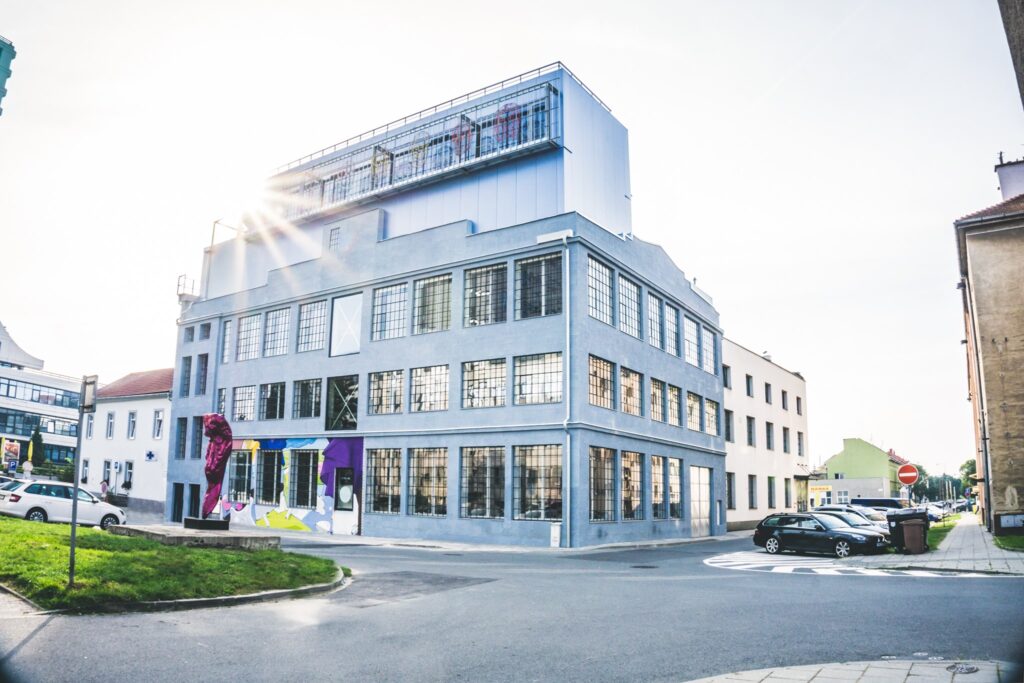 Where to stay in Olomouc?
Definitely downtown. I chose a tranquil, home-like accommodation on Hrnčířská street. Run by Francistan nuns!! And no, you don´t have to be religious if you want to stay there. The place is called Pension Tõde. 50 euro / double room with a private bathroom.
The nuns are also running very popular coffee place right next doors called Café Õde. You can order a breakfast there.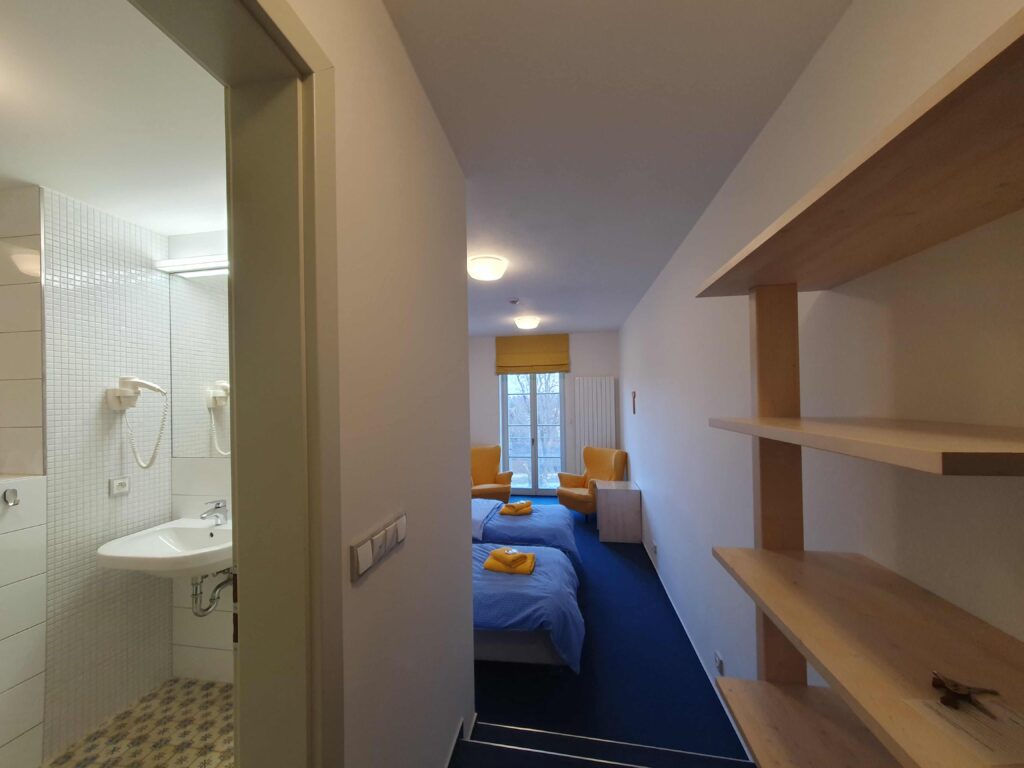 Higlights of Olomouc – sightseeing
Here is a list of my favourite must-see places:
Upper and Lower squares. They are next to each other = not much walking.
Olomouc Astronomical Clock, originally from the 15th century, unfortunately, completely redesigned during the communist times. Don´t be shocked if you see a chemist or a mechanic with a spennar depicted in the mosaic:-) In operation only once a day, at noon time (12:00). And it runs almost 10 minutes! It´s a bit bizarre show but 100 % worth the wait.
Opposite to the clock you will see UNESCO heritage sight Holy Trinity Column.
3 minutes from the column you will also find St. Moritz Tower. Climb up for fantastic views! No admition fee but I recommend to leave at least 50 CZK (2 euro), please…
10 minutes from the tower you should definitely visit a Baroque church of St. Michael and then walk to see " the dome", St. Wenceslaus Cathedral. Both churches are open to public whole day.
Hidden gems of Olomouc
I really enjoyed all the tiny street arts inside the historical city center. Like broken corner fixed with real LEGO bricks. You will find it in the middle of Školská street.
Another cool thing is a sculpture called Thief hanging on a MUO bulding (museum). The sculpture is moving hand over hand on the moulding and swear loud in Czech language: "fuck it, I really fuck it…" (but only during the high season ). Btw, the MUO museum houses fantastic collections of modern art (Toyen, Filla, Čapek, Gutfreund, Mařatka, Vasarely, Rittstein, Černý…). Entrance fee is only 50 CZK = 2.50 euro.
Foucault pendulum at Faculty of Science proving a rotation of the Earth. Installed in 2014 as a student project. And the faculty still keep it there. It's hanging from the 6th floor and anybody is welcome to observe it.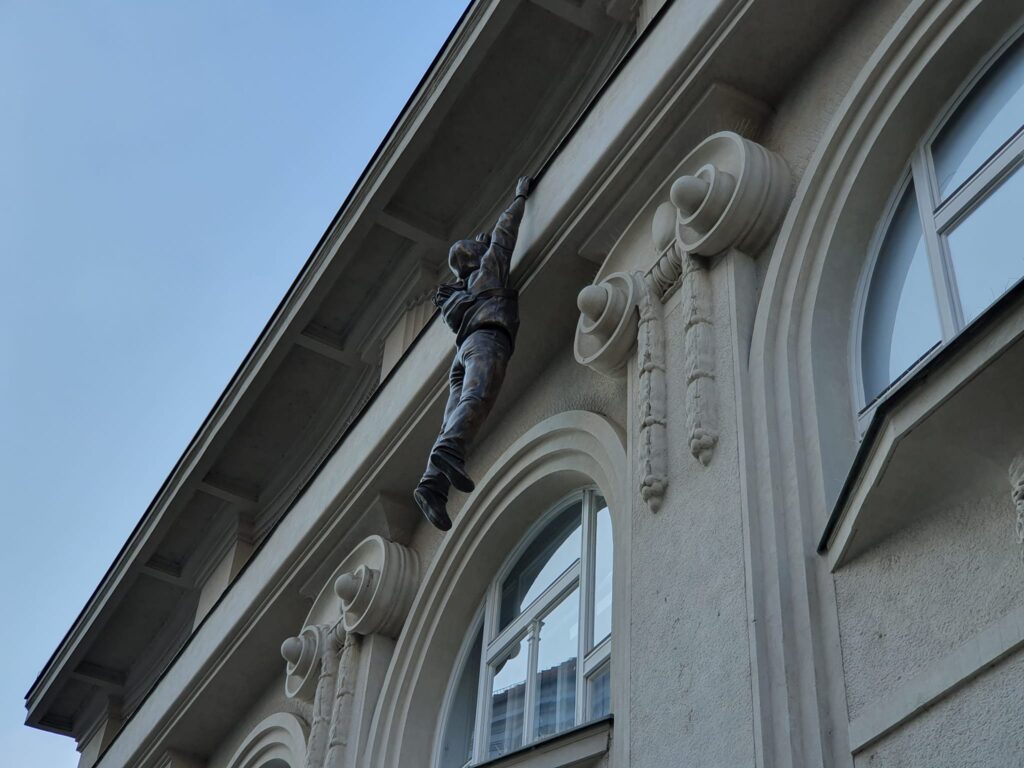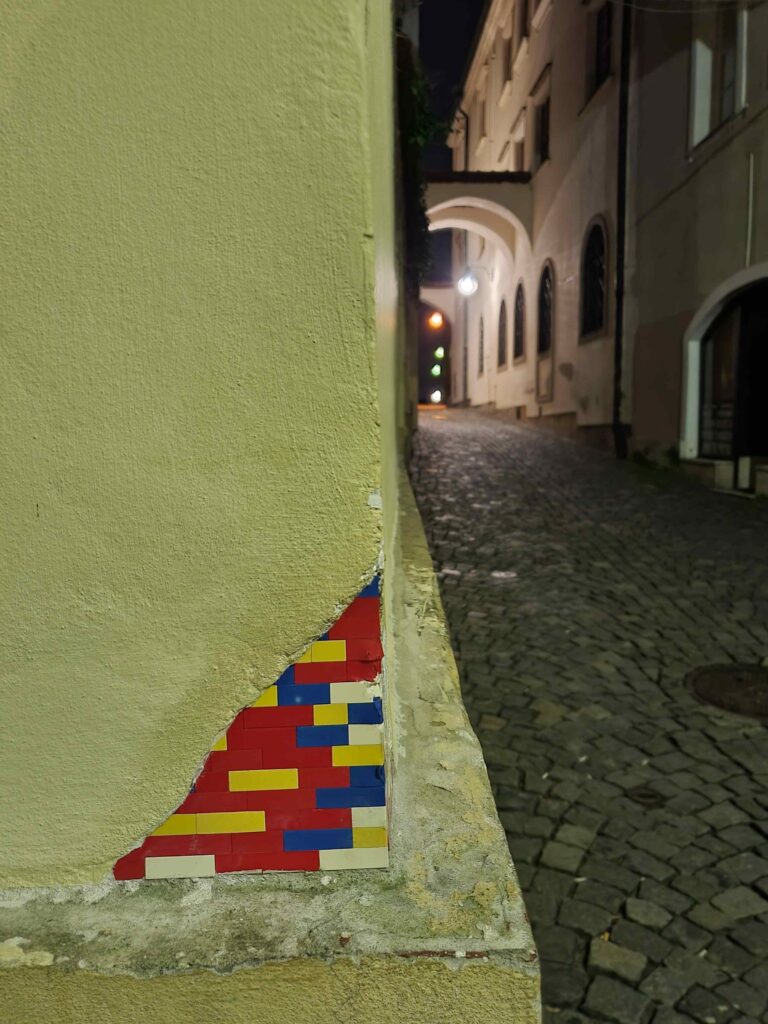 Quick side trips from Olomouc
We didn´t only stay in Olomouc, but also took quick trips to the Olomouc outskirts called Svatý Kopeček. We wanted to see Basilica of the Visitation of the Blessed Virgin Mary (Basilica Minor), very important pilgrimage destination visitied by Pope John Paul II in 1995.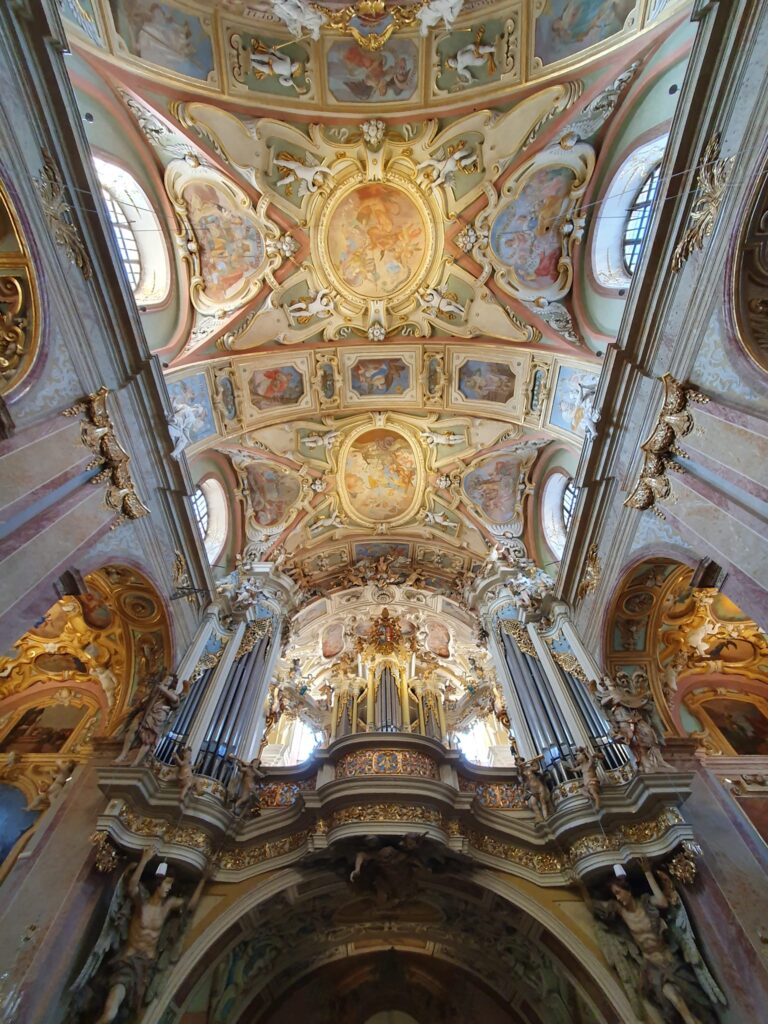 Our next stop was even more intense. We drove to Loštice village where the famous Olomoucké tvarůžky (local smelly cheese) has been produced since 19th century. This cheese even has its own museum and there is a cheese confectionary in Loštice too! Look at the pictures.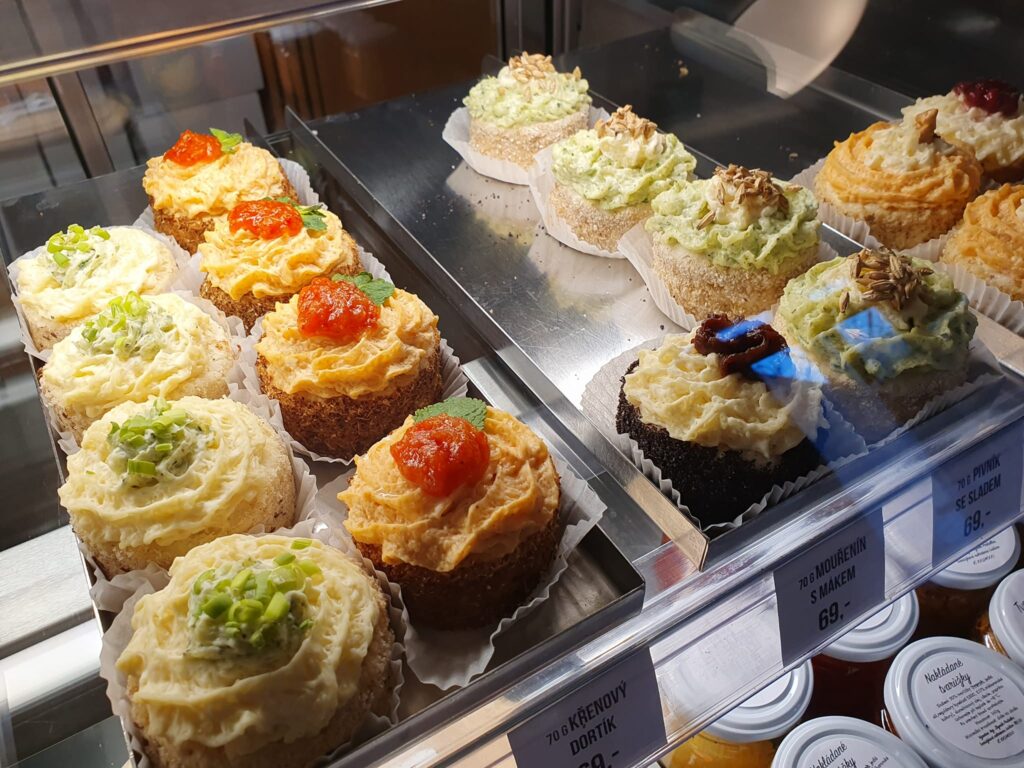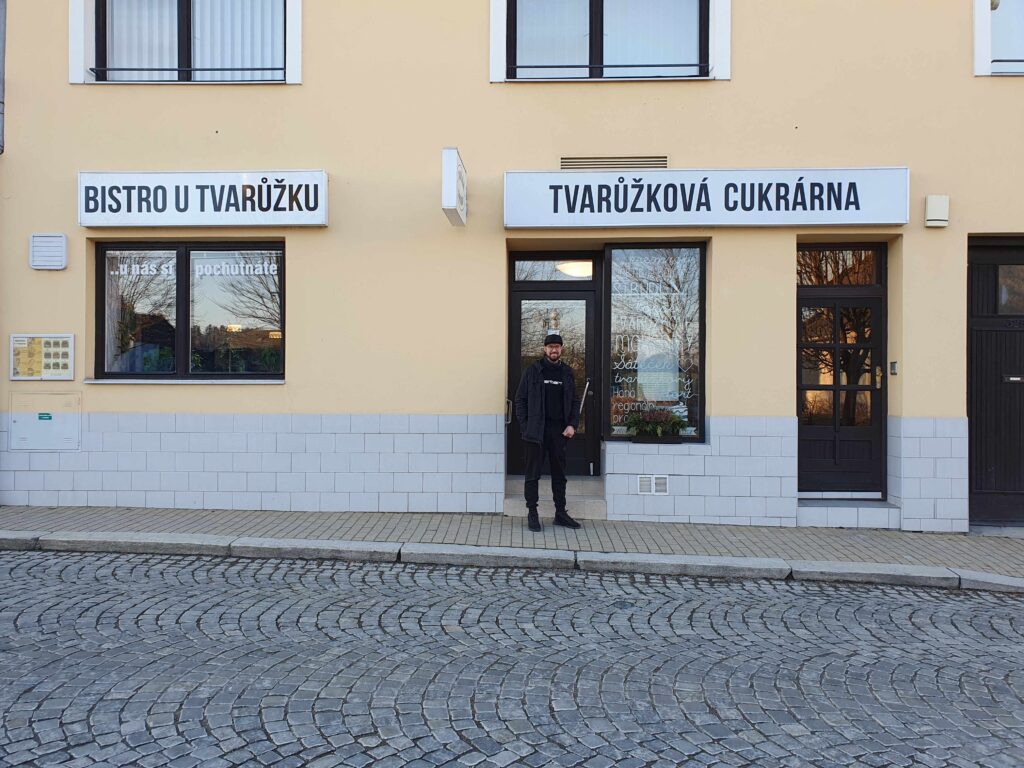 Where to eat and drink in Olomouc
Top places we visited are: Café and bistro Konvikt located in a former Jesuits college, now a property of Palacky University, the 2nd oldest university in the Czech Republic founded in 1573. Another great place to eat at is actually Nepali restaurant The Kathmandu on the Lower square. The food was so good that we went there twice during our short visit. Another really cozy café is Kafec located in a beautiful Art Nouveau vila Primavesi or Long story short, Café Telegraph, Kafe jako lusk or Kafe na cucky.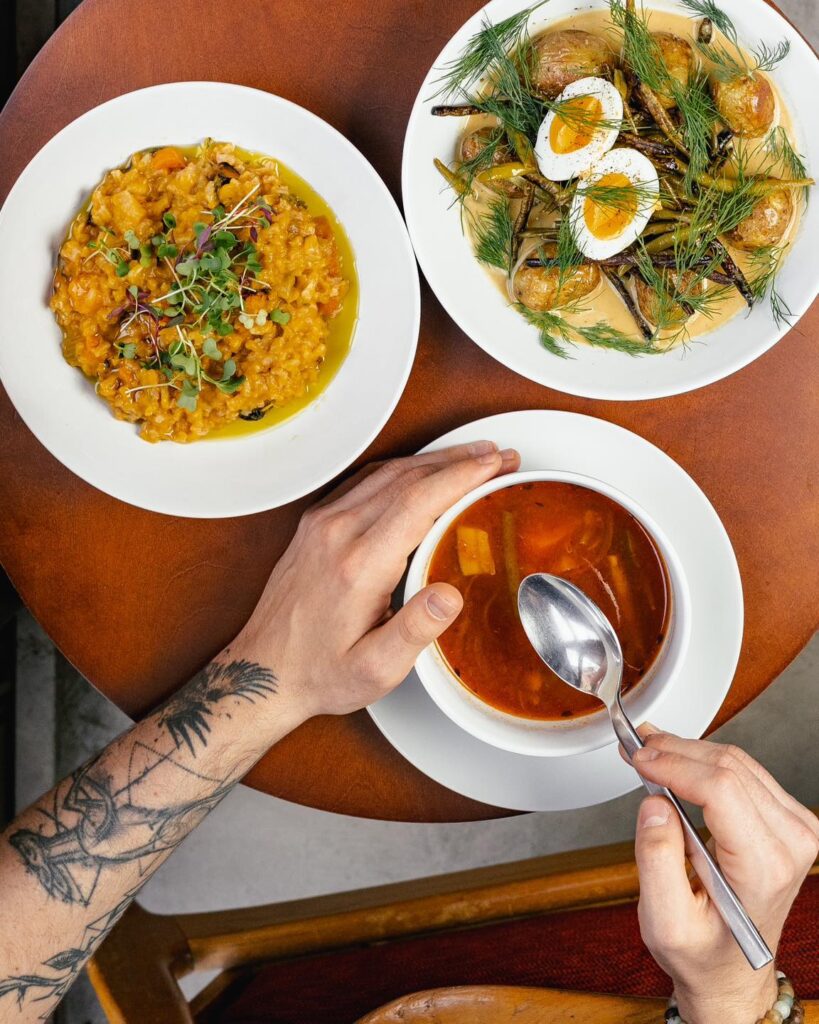 Where to get the smelly cheese?
Olomoucké tvarůžky is a local speciality and you can often see them on menu of the local restaurants. Either as a small cold dish with your beer or as a main course: breaded and deep fried.
You can also buy them fresh in a shop located on the Upper square (address: Horní náměstí 7 Olomouc). It´s a shop run by the cheese maker company. Small selection of this cheese you can also buy in many supermatkets all over the country – for example in Albert supermarkets. Also in Prague!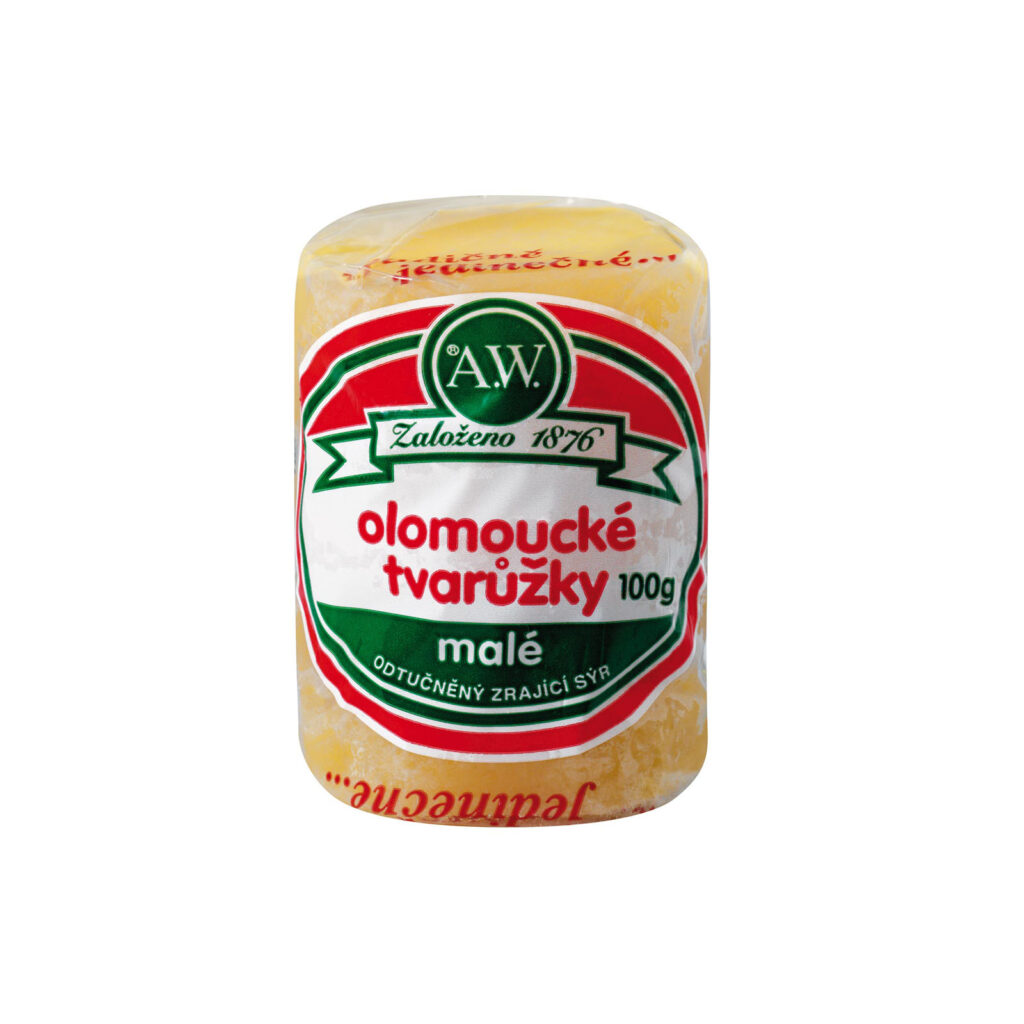 My personal impressions from Olomouc
The city of Olomouc is full of friendly, helpful and super kind locals. And also university students. There are over 20 000 students of Palacky University, the 2nd oldest university in the Czech Republic founded in 1573.
People are not rushing there.
Minimum presence of the "touristy smog" (signs, neons, kitchy souvenir shops, tourist traps, there are not even parking stripes drawn on the roads downtown).
Very affordable.
Well preserved sights and the historical city center, all in walking distance.
Tiny street arts – like broken corner fixed with LEGO bricks, various murals.
Perfect size – you can walk everywhere.
Safe, definitely suitable for female travellers, also at night.
Cool coffee places and pubs downtown are not just tourist traps! Wow!!!
And this is the end of our trip from Prague to Olomouc. Did you like it?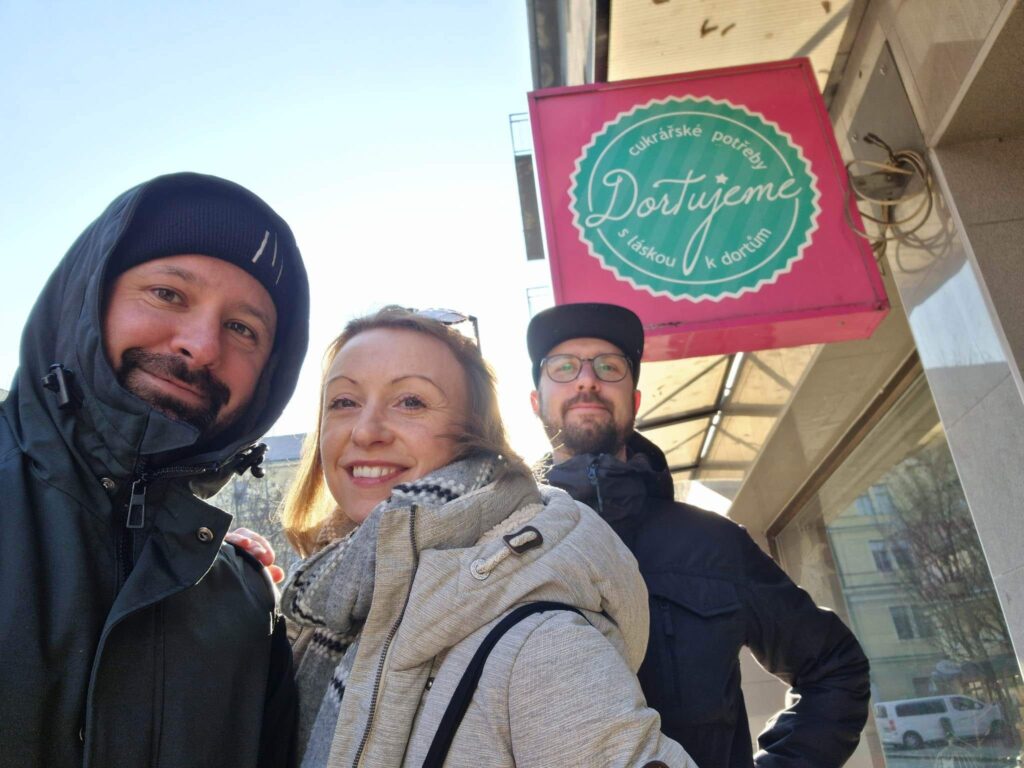 For more pictures and videos from this trip you can visit Prague Behind The Scenes Facebook page.
Wish you safe travels, guys!
---
Dana, owner and guide for Prague Behind The Scenes | small-group tours and experiences.
Please feel free to contact me if you have any questions or want to tour in Prague with me: dana@praguebehindthescenes.com
---
Where to next
Easy trip from Prague: Nelahozeves, hidden gem of Czech countryside only 40 minutes from Prague!
What you shouldn't miss in Prague: 6 unforgettable highlights and hidden gems
Where to exchange money in Prague, how much and what are fair exchange rates?
Souvenirs from Prague: Be original! These are 8 forgotten and underrated gift ideas with Made in the Czech Republic label.