Many of you – travellers – don´t only stay here in Prague when visiting Europe. After several days exploring the city you usually continue to other capitals like Vienna, Budapest, Berlin or Bratislava. Is this your plan, too? Then read on to learn how to get there without using ordinary train or bus. Since May 2019 there is a new great service operated by minivans of Sidetrip tours. They don´t only take you from A to B. You will also visit lovely small towns along the way for sightseeing or even for wine tasting!!! I tried their services myself and this post is about my experience during a trip from Prague to Vienna.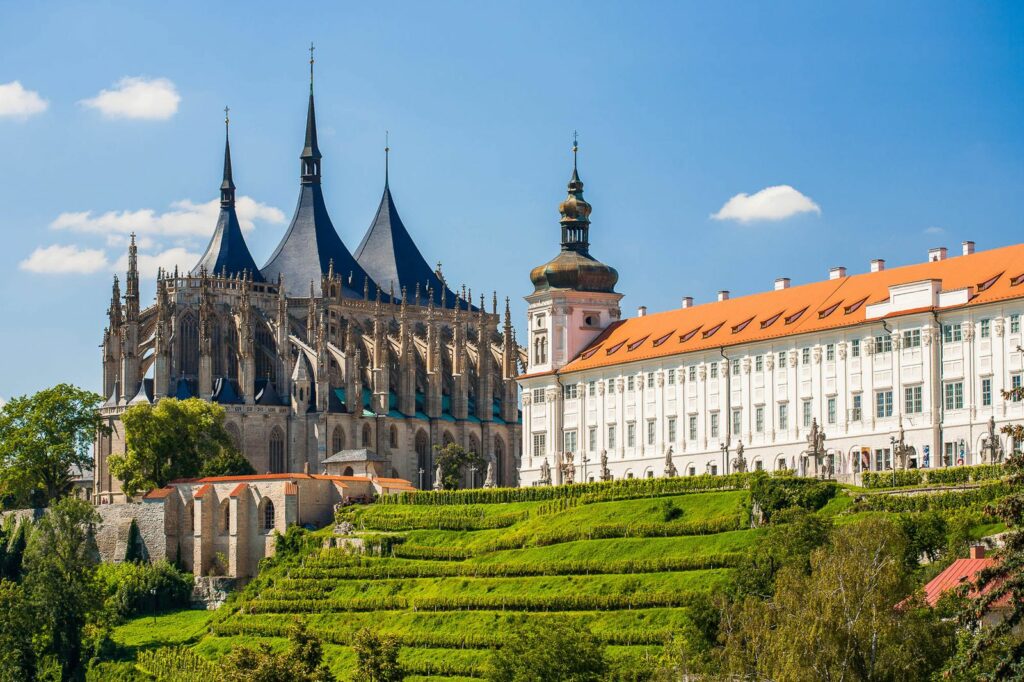 Who is writing this blog: my name is Dana and I am owner and guide for a small local business called Prague Behind The Scenes. With my services I strive to support sustainable and resposible tourism in Prague. I show my clients around Prague in a less toruisty way and help them avoid all the tourist traps. And this is my recommendation how to get from Prague to Vienna by slightly different and interesting way.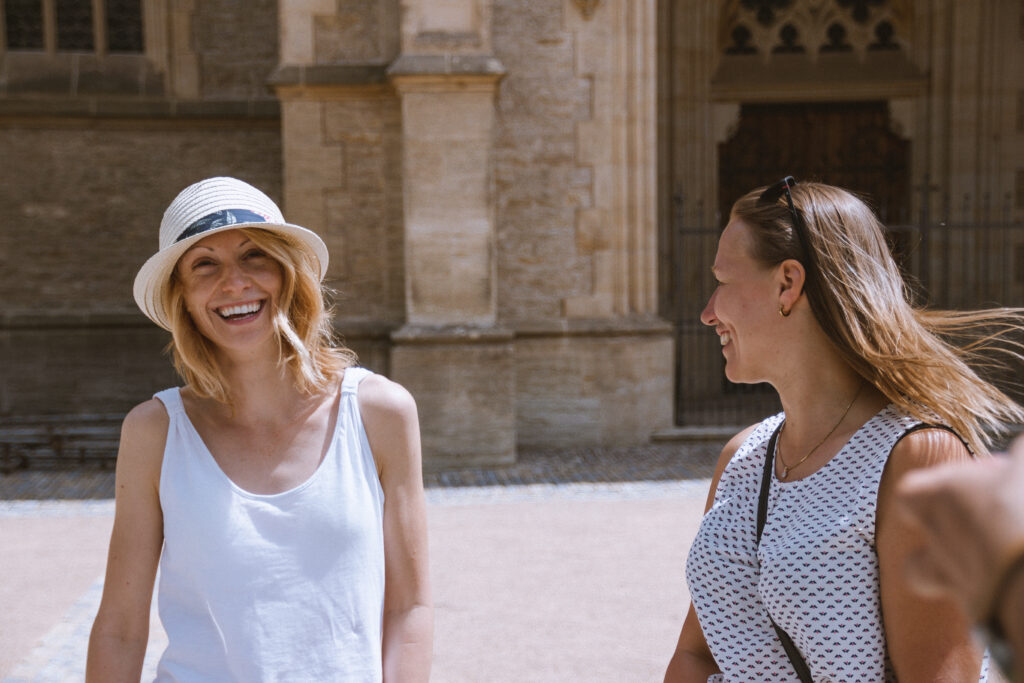 Dana, owner and guide for Prague Behind The Scenes.
How the transfers work?
"Turn the wasted travel day into a highlight of your trip" – this is a motto of Sidetrip tours and there is everything in it. The priciple of Sidetrip tours is to provide one-way transfers from Prague to Vienna, Budapest, Bratislava, Munich, Berlin and of course vice versa. Or even a combination! And do sightseeing along the way. They will not only take your from A to B just like regular buses or trains. They will also stop in smaller historical towns and your guide /driver will show you around. You will also stop for a lunch.
All of these trips take around 10h in total. Great way how to spend your time in Europe wisely. Can you imagine how many places you will see? Not only the capitals but also countryside, villages and historical towns, or even family wine cellars (that´s what we did during our trip from Prague to Vienna).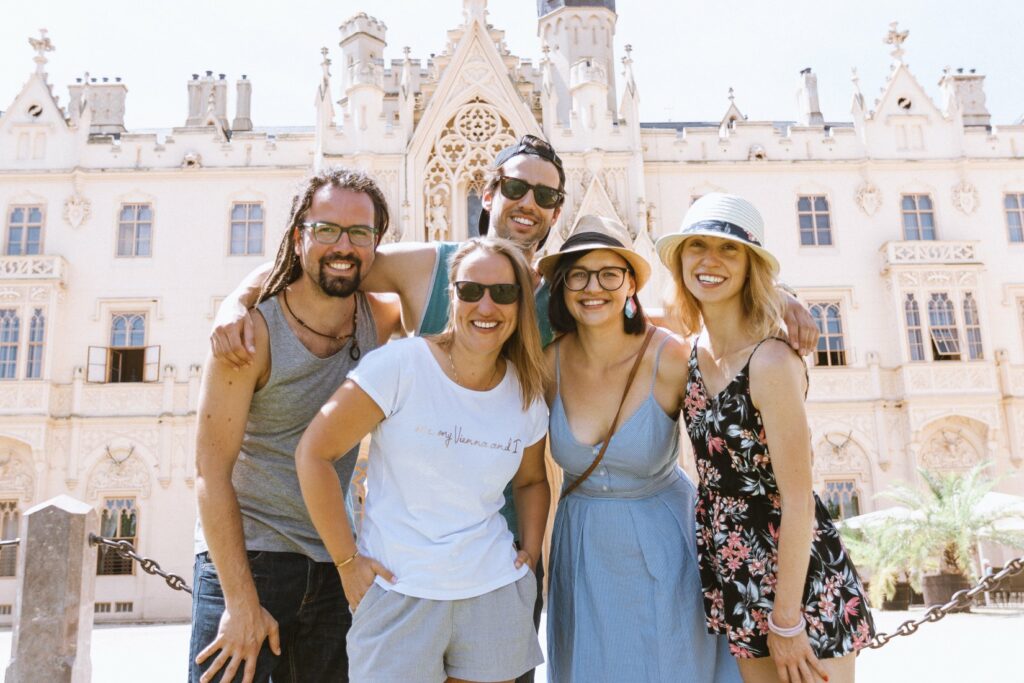 What you will see and do during the trip
I took a trip from Prague to Vienna. This means that we visited Kutná Hora (Bone church St. Barbora church), Brno (where we had lunch and visited local farmers market called Zelný trh), we also explored Lednice (UNESCO heritage town with almost zero tourists around). Along the way we also did organic wine tasting in a family owned winehouse and visited their vineyards. All of theses transfers are operated by air conditioned minivans for only 8 people!! Lovely small-group experience. The guide/driver takes care of everything (tickets, guiding, questions, safety…). You just enjoy the ride and sightseeing or sleeping if you wish. We shared the van with other travellers but you can also opt for a private trip.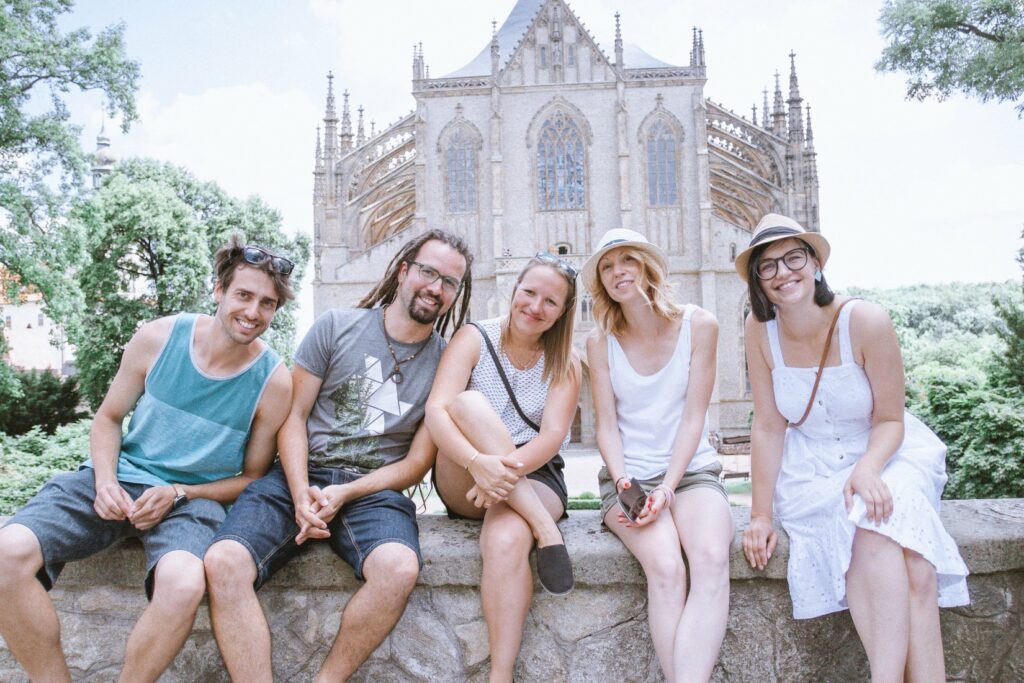 I hope your travel experience with Sidetrip tours will be as fabulous as mine. They work hard to make you guys satisfied.
Photo story of our trip from Prague to Vienna
And finally, these are pics from our trip with my comments. As you can see, I trully enjoyed everything along the way – weather, people, all the beautiful places and wines…
We left Prague in the morning, around 9am and our first stop was Kutná Hora. Yes, that´s the town where the creepy bone church is. We also saw St. Barbora cathedral and the lovely vineyard nearby.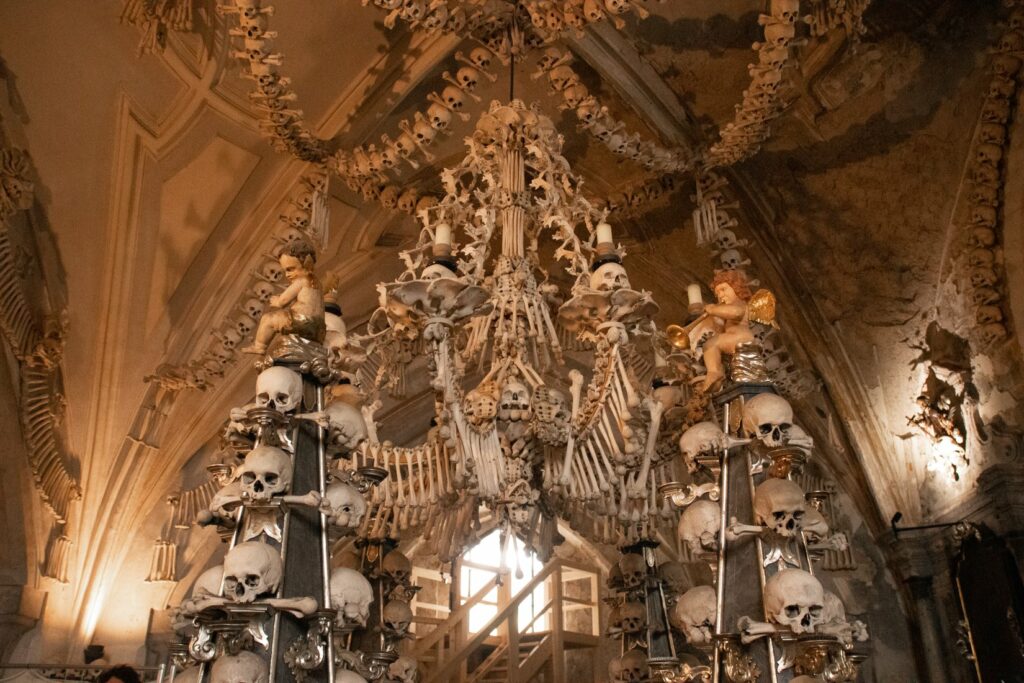 Of course we didn´t miss the ossuary – bone church in Kutná Hora.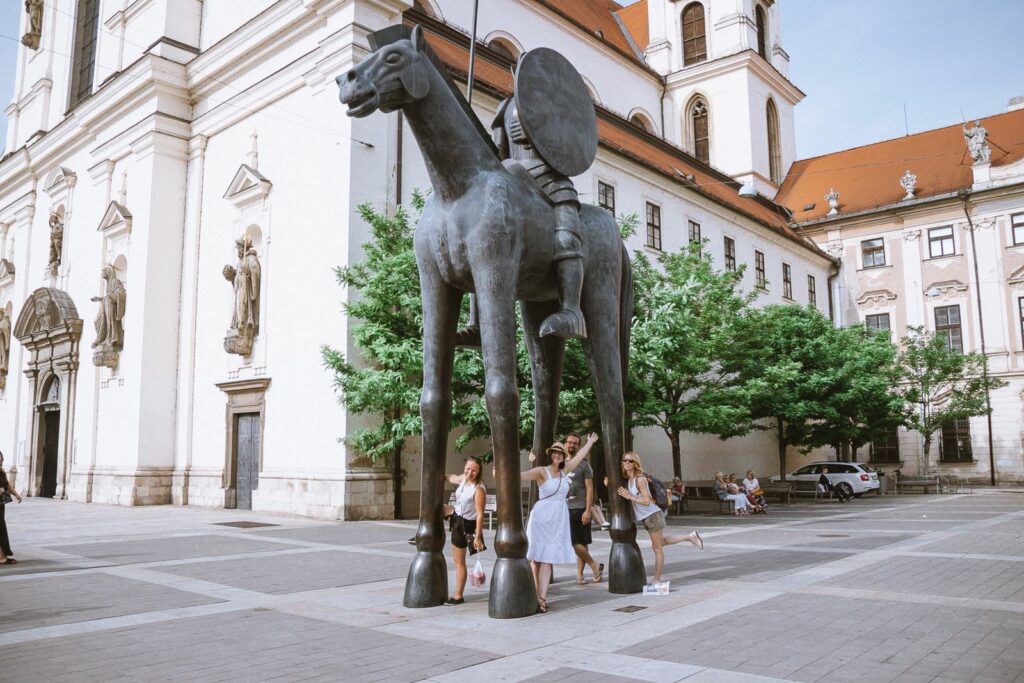 And this is Brno, the second largest city in the Czech Republic (around 500 000 citizens) and our second stop on our way from Prague to Vienna. We had a lunch here, explored downtown area and visited local farmers market where we got some fresh apricots, strawberries and I also bough my favourite smelly cheese called Olomoucké tvarůžky:-)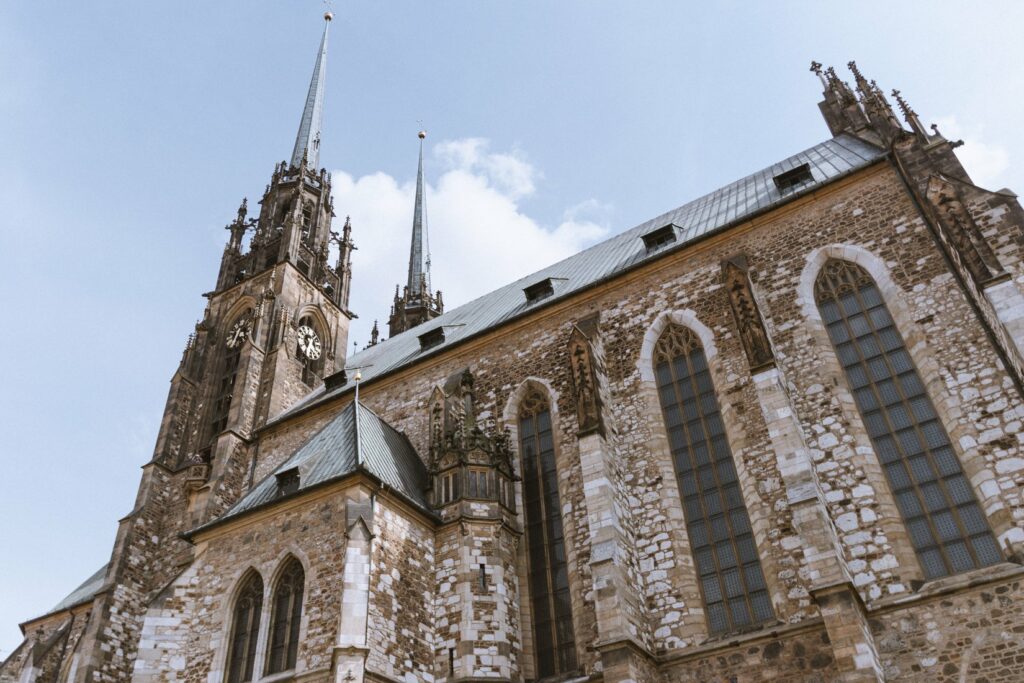 Cathedral of St. Peter and St. Paul in Brno.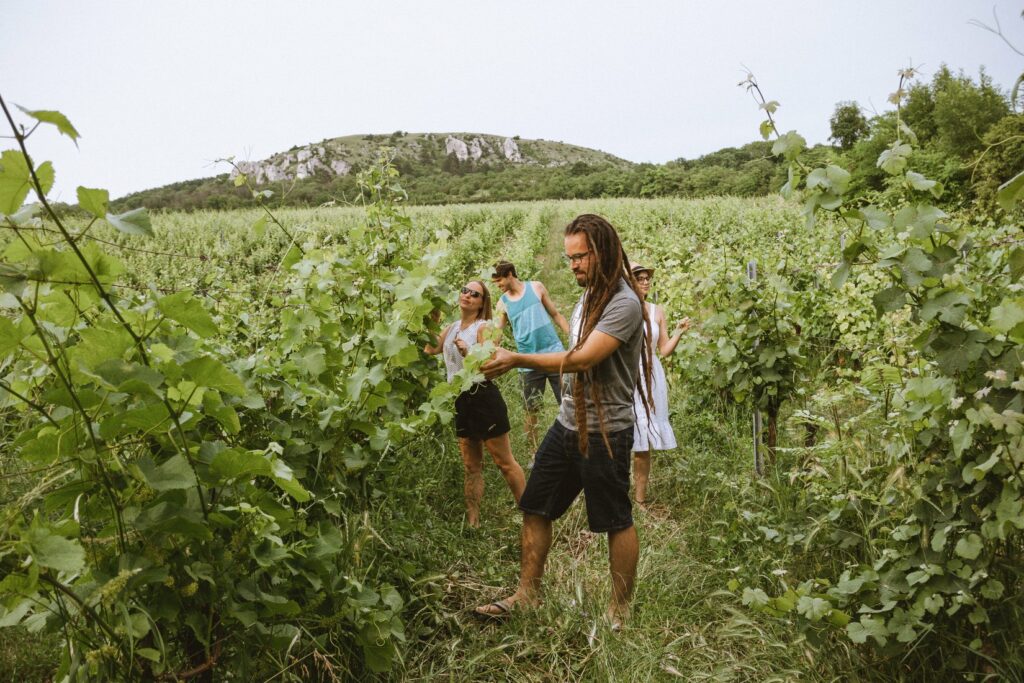 And now a bit of nature. This is Pálava region, famous for wine making (see, Czech Republic is not only a beer country!!). Checking the grapes in a family owned wineyard.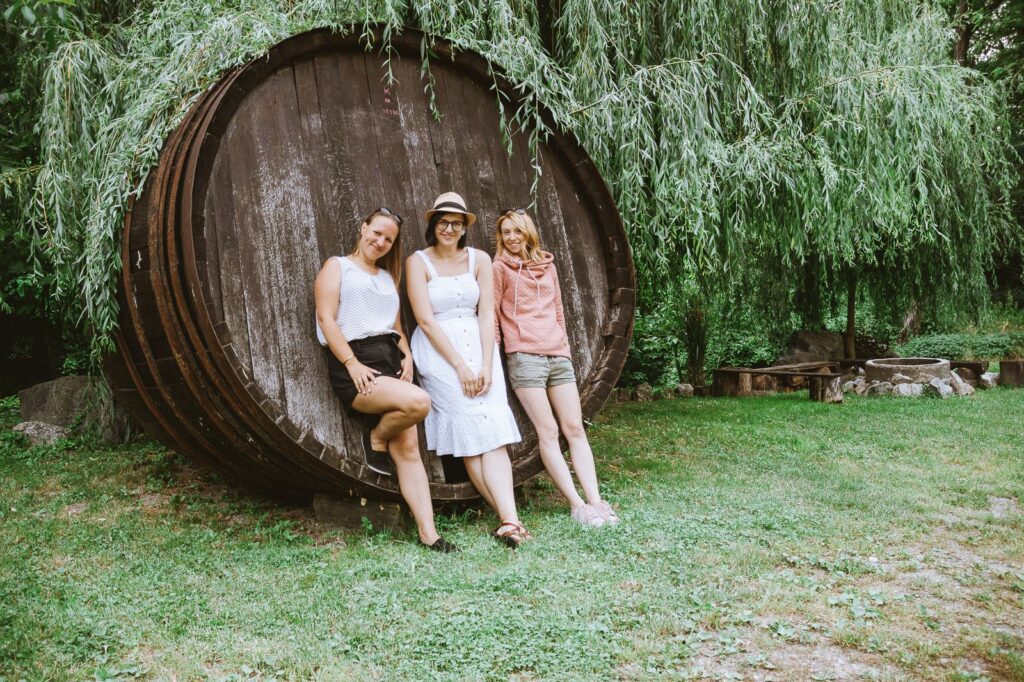 Really big barrel and us. Before organic wine tasting in Bavory village.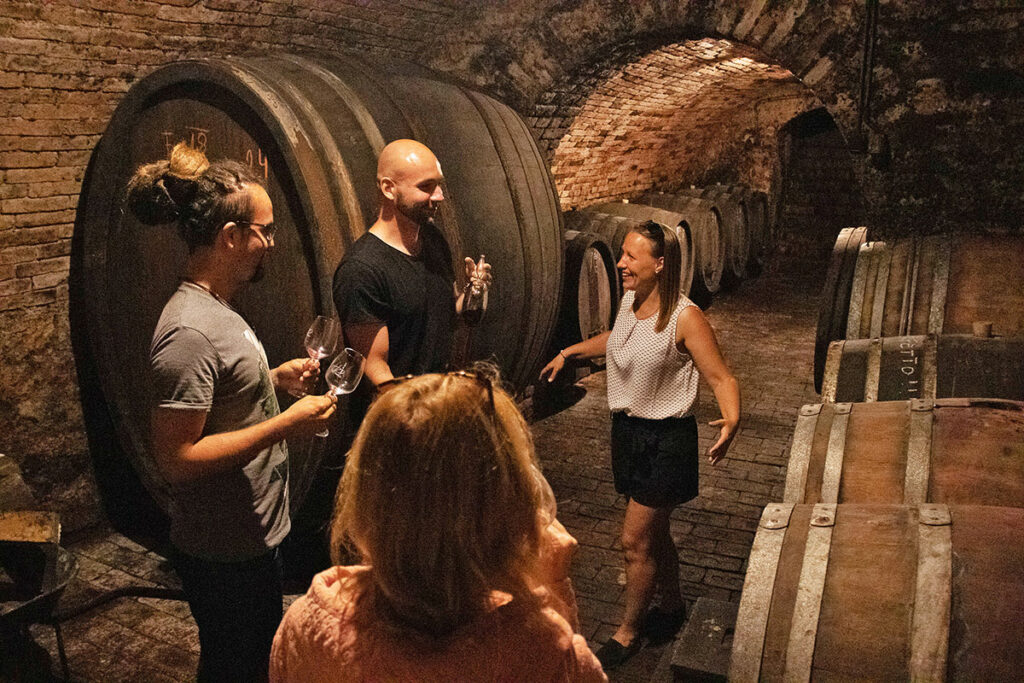 Wine tasting in a cellar. Bavory village in Palava region.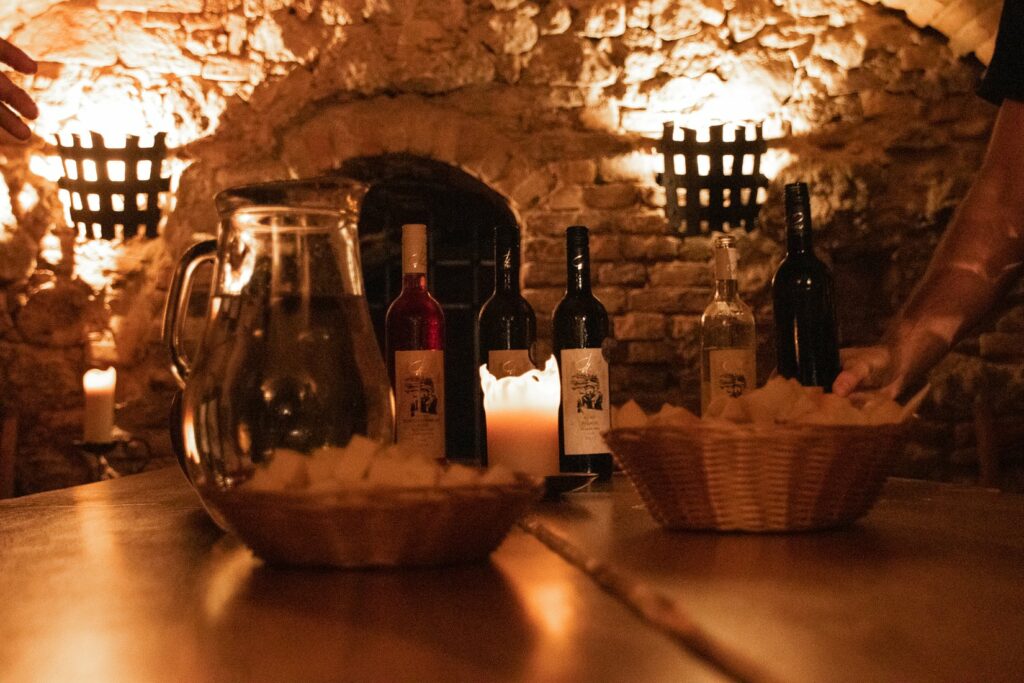 Degustation with small snacks. Lovely stop on our way from Prague to Vienna.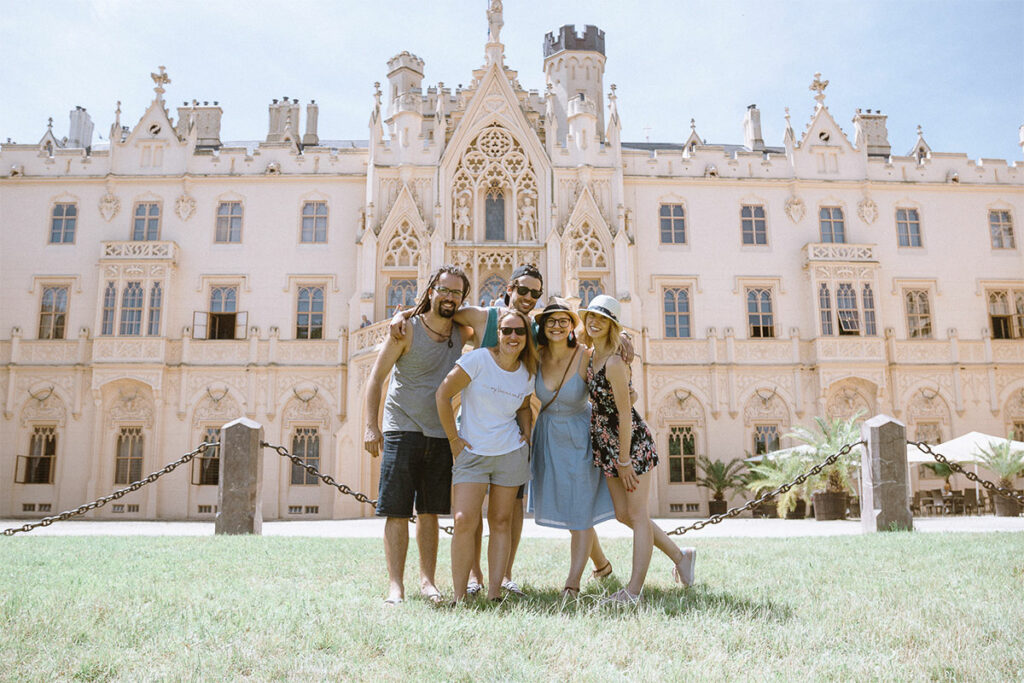 And here we are already in Lednice, our last stop before Vienna. In 1996 Lednice was inscribed on the UNESCO World Heritage List as "an exceptional example of the designed landscape that evolved in the Enlightenment and afterwards under the care of a single family." It contains a palace and the largest park in the Czech Republic, which covers 200 km2 (77 sq mi).
Arrival to Vienna at around 7pm. What an amazing day!
---
Dana, owner and guide for Prague Behind The Scenes | small-group tours and experiences.
Please feel free to contact me if you have any questions or want to tour with me: dana@praguebehindthescenes.com
Stay in touch online
---
Where to next
How to enjoy Prague as a solo traveler?
Where to exchange money in Prague and how much?
Best Prague views: 7 stunning locations for taking pictures or watching sunrise
Souvenirs from Prague: 8 original gift ideas with made in the Czech Republic label