It may happen that it rains during your stay. Such is travel life. But stay positive. Surprisingly, even on a rainy day in Prague you can discover more than you had expected. There are quite a few cool things to do even when the rainy days hit.
Who writes you this?
I am not a travel blogger or journalist. My name is Dana and I am Prague local – born and raised here. I am also owner of a small touring business called Prague Behind The Scenes. Besides guiding I also like writing about my hometown and help future visitors to enjoy my city in a less touristy way.
More content and inspiration on Facebook and Instagram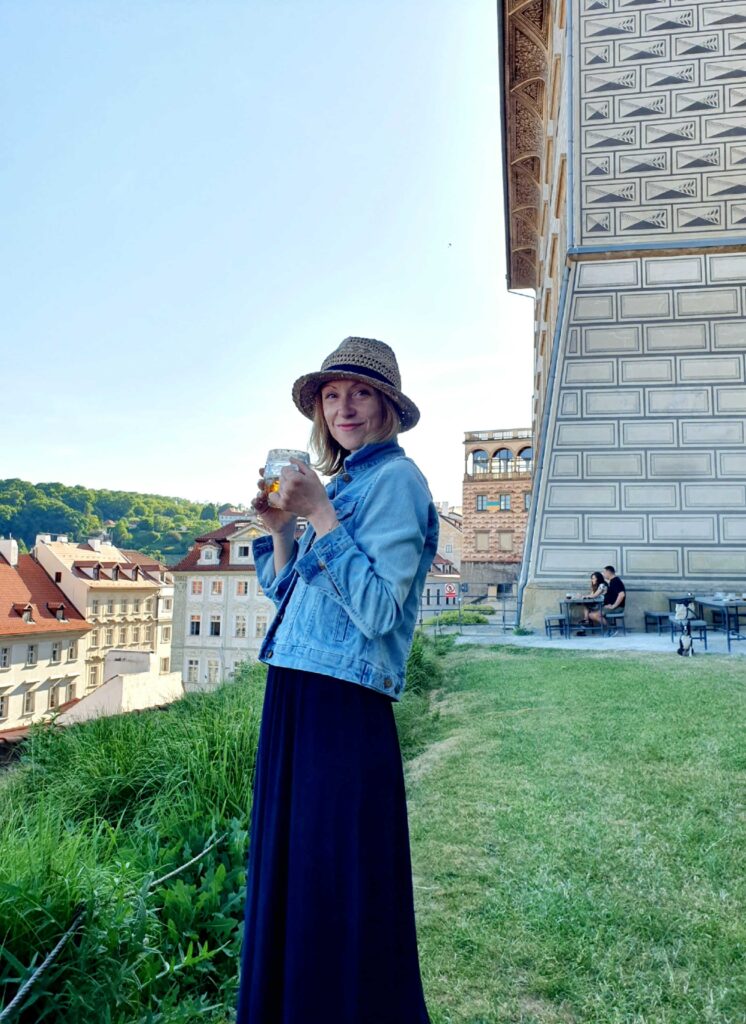 1. Go to a library and discover an endless book tunnel!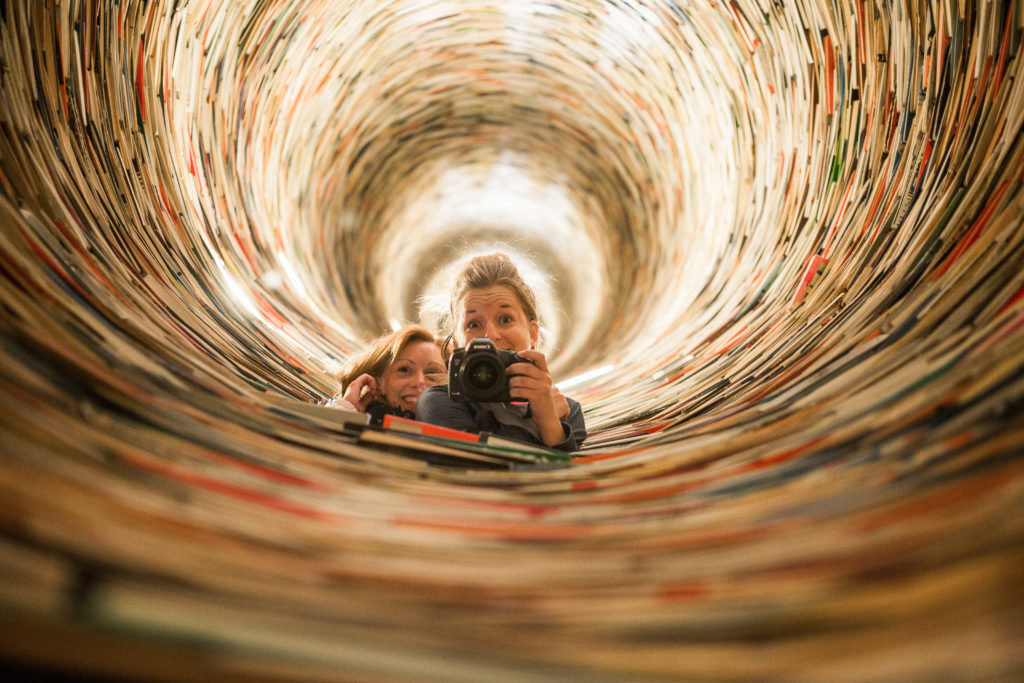 Sounds boring? Believe me, it won't be at all. Right by the entrance to Prague Municipal library (5 minutes from the Astronomical Clocks) you will see a cool installation called Idiom. It's a high vertical tunnel made of books. The best thing about the tunnel is that when you take a look inside, you will see a never ending hole. Why? Because there are mirrors on each end and they make the space incredibly deep and high at the same time.
Address: Mariánské nám. 98/1, 110 00 Prague 1
Tip: close to here you can also find a good exchange office with fair rates. To learn more about changing money in Prague, read my blog post Where to exchange money in Prague. It´s not always so easy.
2. Ride "paternoster" – doorless elevator that never stops
These historical doorless elevators have scared me since my childhood. They are running in a loop without stopping. It´s a chain of open compartments where you simply need to hop on and hop off. They don´t stop!
My parents always told me that the compartments turn upside down at the top!!! They don't, no worries. But still, be careful while using them. They are not here for fun. Prague "paternoster" elevators are still commonly used in several public institutions and buildings to get around. You can ride them as well, just please don't make mess, noise or some dangerous videos in there. Be careful and treat the place with respect.
Address: One paternoster is above ABC Theatre, entrance via side door from a street V Jámě (close to UGO salaterie). In operation daily during the working days.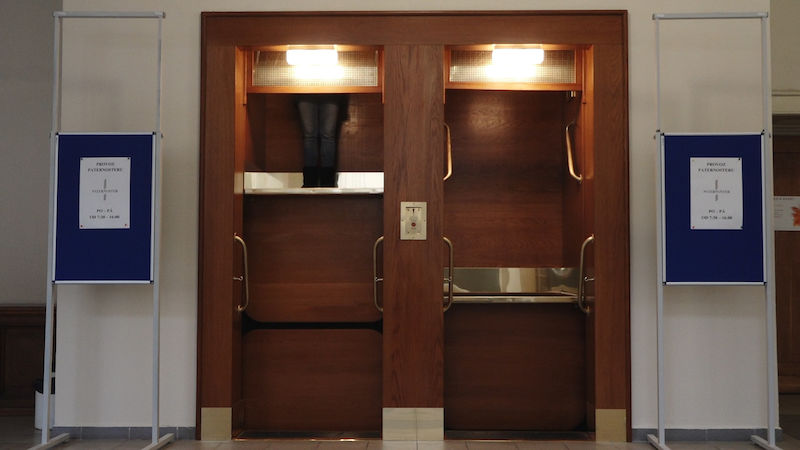 3. 60 minutes in a beer school! Learn how to pour the famous Pilsner Urquell beer
Dear future students, this is a "school" you will love! You are in a beer country and beer is definitely a part of our culture. And we are also extremely picky about the way how our beer is poured and served – foam, temperature, smell, cleanliness of the glass…this is a science, guys! If you want to learn more, taste more and master your beer tapping skills, join a 60-minute long tapster class.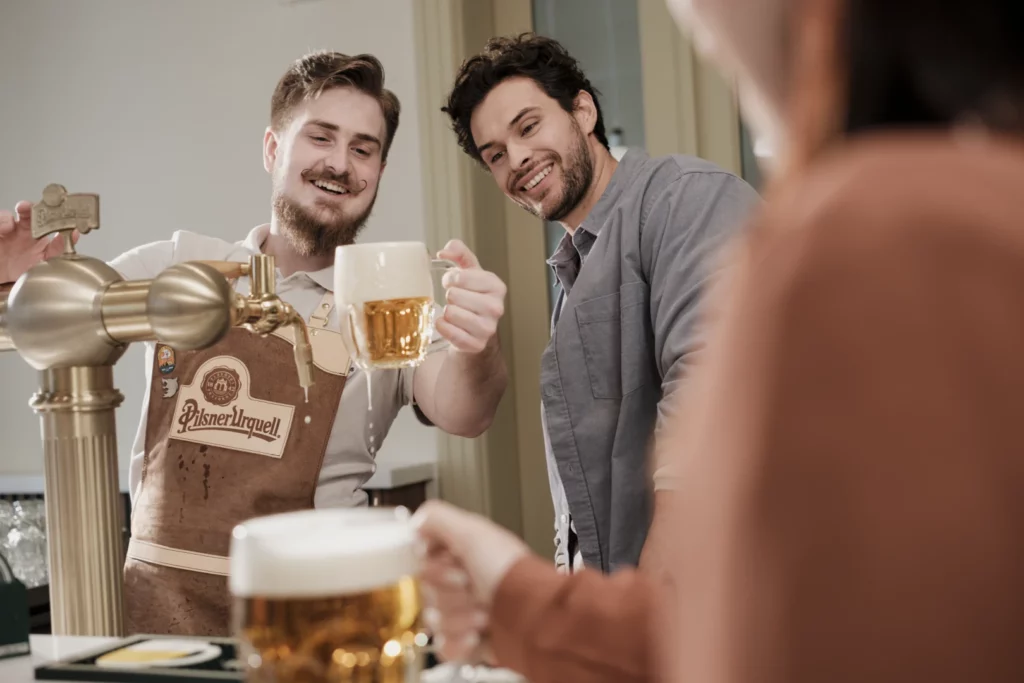 This is an original Pilsner Urquell experience downtown Prague. In a lovely interiour of a former bank from the beginning of the 20th century (Art Nouveau). Practice, taste and forget about the rain outside. This class only takes 60 minutes and costs ca 35 euro / pp (including unlimited beer tasting)! After taking the class you will know how to tap the three Czech pours: hladinka, mlíko and šnyt, you will also know why the beer needs to be poured in a wet glass or what is the difference between dry and wet foam.
Where? Pilsner Urquell The Original Beer Experience, right at the bottom of Wenceslas square. Address: 28. Října 377/13, Prague 1.
4. Experience the biggest virtual reality zone in Europe
Forget about rain and travel back in time to the 16th century. You still will be in Prague. But Prague without tourists, cars and fancy restaurants. During this special visual experience you will find yourself in a mysterious Prague, capital of Bohemian Kingdom. Place where the legendary Golem used to live. In Prague we now have the biggest virtual reality zone in the whole of Europe. This experience called Golem VR will take you 500 years back.
You will be equipped with the VR headset and special backpack tracking your position. Thanks to this gear you will be teleported to the 16th century to explore Prague as it looked back then. Your task is to find Golem, a mysterious creature of the old Jewish community. This experience is actually a game so along the way you will also need to solve puzzles and do various tricks. My personal experience?
My senses were completely confused (that´s positive!!!) for approx. 30 minutes while walking through different parts of this game. I nearly forgot to "play" as I was so impressed by the visual side: you are standing by the river, see Charles bridge without crowds, then you enter historical library and laboratory, Jewish cemetery, Old New synagogue, you fight with Golem…You feel the breeze, jump when rats are running under your legs, sense different temperatures, touch the real handrail, everything is extremely realistic.
Golem VR is suitable for kids as well, so the whole family can enjoy this fun teleportation to Prague history.
Address: Na Příkopě 854/14, Prague 1, in the Hamleys store on the underground floor. Play area: 250 m2.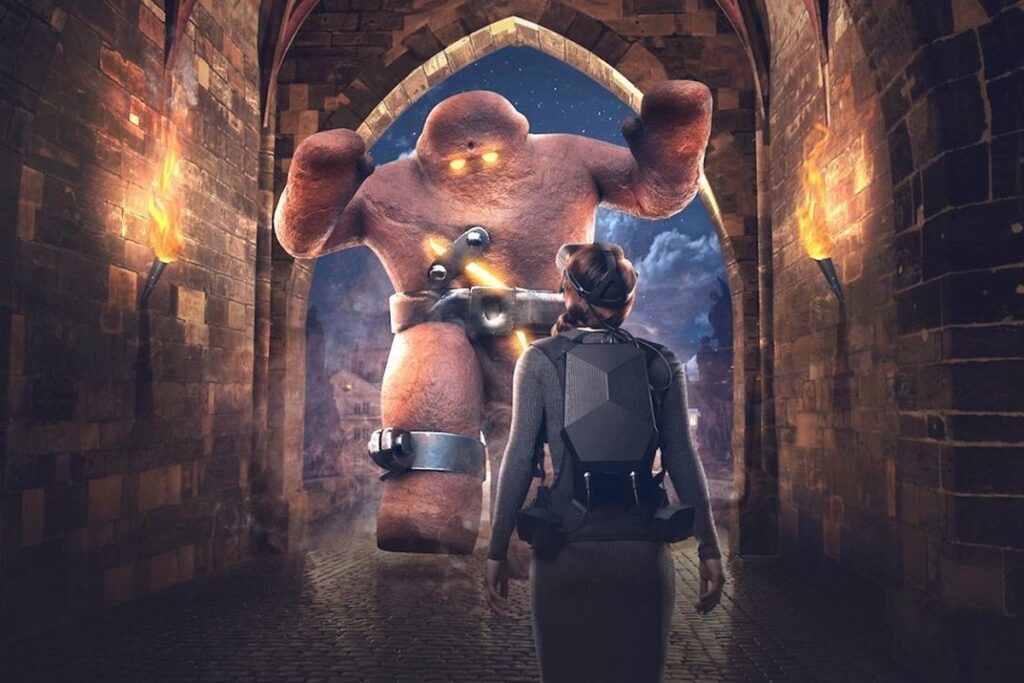 5. Explore Prague passageways to see upside down sculptures
On a cold, rainy day in Prague you can learn about a unique part of Prague's architecture called passageways – you will be perfectly protected from the rain and discover something fantastic! One of the prettiest passageways is located in Lucerna Palace. Here you can also find a controversial sculpture designed by David Černý, called St. Wenceslas riding a dead horse.
Address: Vodičkova 704, Prague 1, right by the stairs to Lucerna cinema.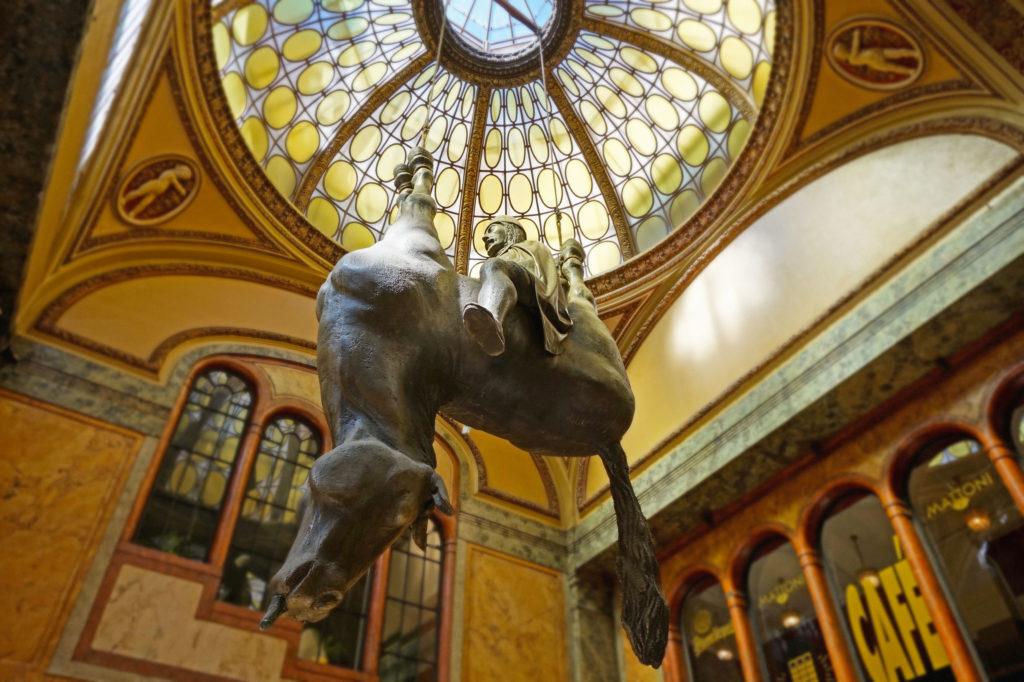 Food lovers? Find your way to Gurmet passage on Dlouhá street, Prague 1. If you like well-selected international and local food and beverages – welcome to the paradise. The passage houses some of the best gastronomic businesses in Prague: local butcher shop and deli Naše maso, where you can alse taste some small warm meals or tap your beer (self service:-), Sisters – open sandwiches ("chlebíčky" ) bistro, Cukrář Skála – amazing confectionery (try their "kremrole" and ice cream in the summer), and many other great food shops and wine bars. Great way how to spend some quality time when it rains in Prague. What do you think?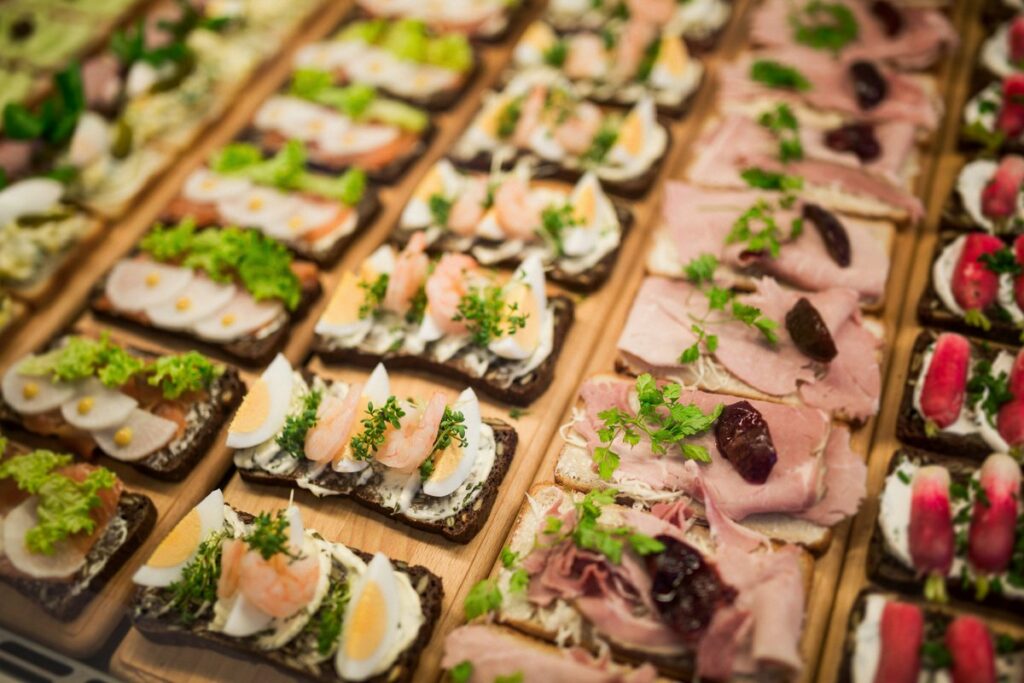 6. Warm up in a century old cellar
On a rainy day in Prague you may also like nice, warm treatment. Try a local sauna, massage or a private bath in Infinit. This wellness place is situated underground, in a 100 year-old cellar which evokes a unique atmosphere. The rustic Finnish sauna is made of wood from a century-old barn. Infinit is located in the Holešovice district. You can easily get there by metro C line (red), the wellness is only 1 minute away from the exit. Or take UBER, it´s only 10 minutes drive from Prague city center.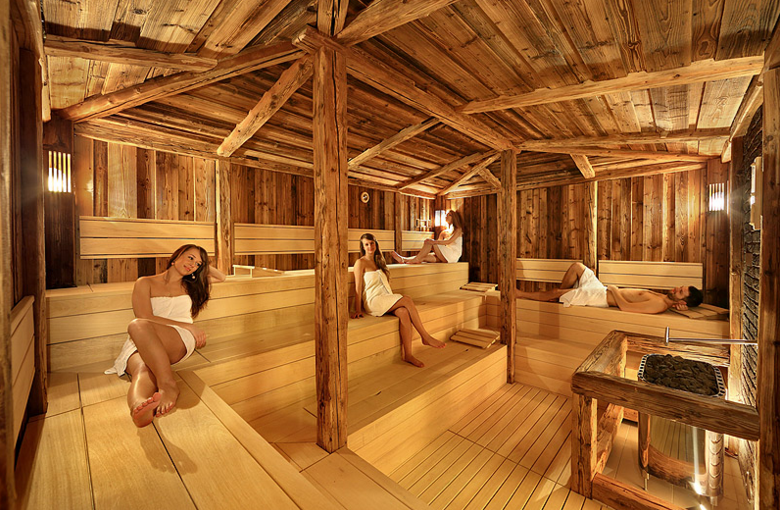 Where to next?
How to read and understand the Astronomical Clock – 4 easy tips!
How tipping works here: how much to leave and where?
Easy trip from Prague to Olomouc, city of a famous cheese that smells like sweaty feet
Are the sculptures on Charles Bridge originals?
Bizarre Czech Easter traditions: pooping lambs and treats for whipping