The Czech Republic has been a member of EU since 2004, however we still use our own currency, it's called "koruna" (Czech Crown = CZK). Unfortunately only ca 20 % of the Czech population (15+ years) are supporting euro adoption.
So yes, when you come to Prague, Czech Republic, the currency is different from Germany, Poland or Hungary. This is extremely uncomfortable. I know. My name is Dana, Prague local guide and also founder of Prague Behind The Scenes – small touring company. Besides being a professional in a travel industry I also enjoy writing about my city – today about money.
What if I only have euro when coming to Prague?
No worries, many local businesses in Prague accept euros as well. Especially those ones operating downtown in a travel industry (including some public toilets and majority of supermarkets). Besides that, we are also very card friendly city. You basically don´t need so much cash when staying in Prague. Honestly, you can perfectly survive without cash. However, If you like to have some back up (recommended), or maybe if you can´t use a card at all, you can always exchange / withdraw the local currency. Just make sure you choose a fair exchange office or ATM machine. It´s not always easy here. Check the current exchange rates here.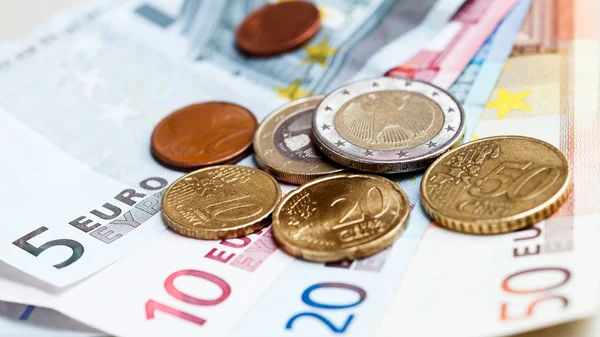 Where do I need cash in Prague?
Let me think….:-) ….five minutes later: ok, there are still places and situations when it´s recommended to have some cash with you. For example farmers markets, some public toilets, free tours, charity, you may also need it at street stalls with refreshments or in small grocery stores. Cash is also useful for tipping. And of course, as a back up when card terminal doesn´t work (or if there is a minimum card spend set). But in general, cards are preferred payment method everywhere in Prague. Regarding the cards – American Express are not always accepted. But Visa and MasterCard are absolutely fine.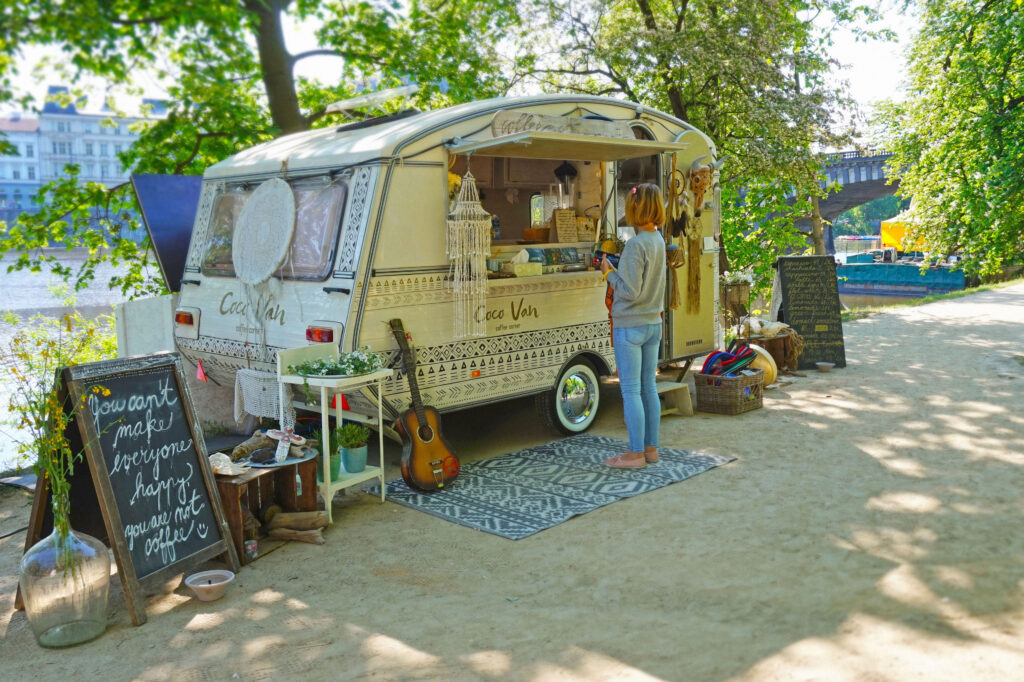 I am up to date: cashless, too!
After six years running my tiny business and showing my clients around Prague in a less toruisty way, I have finally a portable card terminal in my backpack (10/10 health officers approve this!:-) When you book with me directly, I don' t take any deposits and I don't require any pre-payments even for private tours. You basically pay right after the tour: cash or by card now (Visa, MasterCard, debit, credit, Google pay).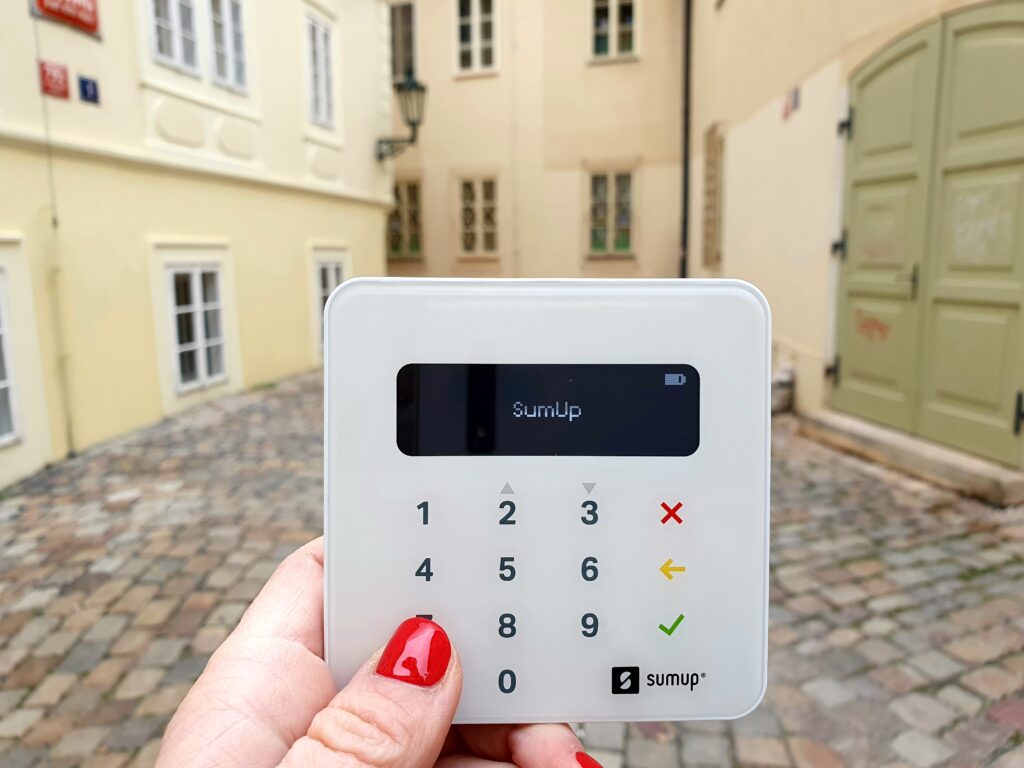 People often ask me how this can work. No pre-payments, no deposits…what if the clients don't show up? It's probably some kind of magic of small businesses. I trust people. I communicate with them directly. No copy / paste or automatic replies. Fair, honest, friendly approach. I know this may sound a bit naive to all the experienced enterpreneurs. And maybe I am not the right one to give a lead but it works for me perfectly. Virtual handshakes and honest behaviour.
I want to give my clients freedom and I believe they understand that if they don't come without previous notice, it can cause me certain financial troubles… So far it happed only few times, thus, there is no reason to change anything. Just make the transaction a bit more convenient. Thank you all for being nice to small businesses and thank you for supporting them.
Dana, owner and guide for Prague Behind The Scenes