If Prague is your next destination and you love food tasting, prick up your ears! Prague food scene will perfectly fit meat eaters as well as vegetarians and vegans. The trouble is, that guide books, travel bloggers, magazines and tour guides constantly send people to the same places. And naturally, they become super busy and touristy. So I did a little research and found these 3 hidden gems of the Prague food scene for you. Still undiscovered by the masses!
---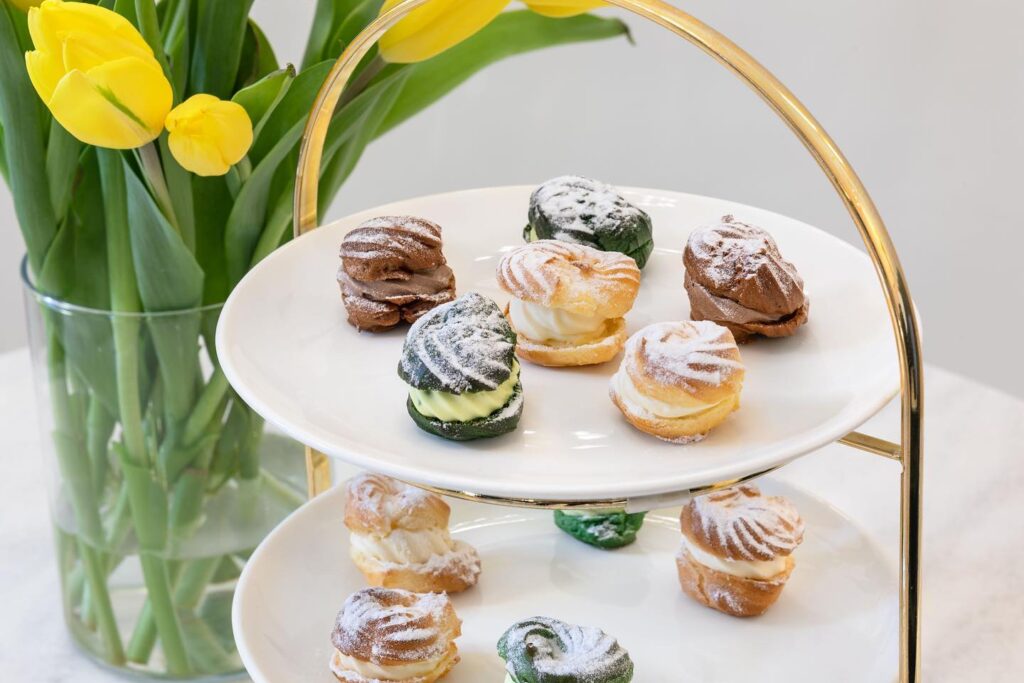 Who is writing this blog for you?
My name is Dana and I am working as a tour guide in Prague; running my small local business called Prague Behind The Scenes. With my services I strive to support sustainable and respectful tourism in Prague, not mass tourism.
That's why I am also regularly writing about all the less known things that are barely mentioned in your guide books. Today about three hidden gems of Prague food scene.
Have a lovely stay and enjoy Prague in a less touristy way.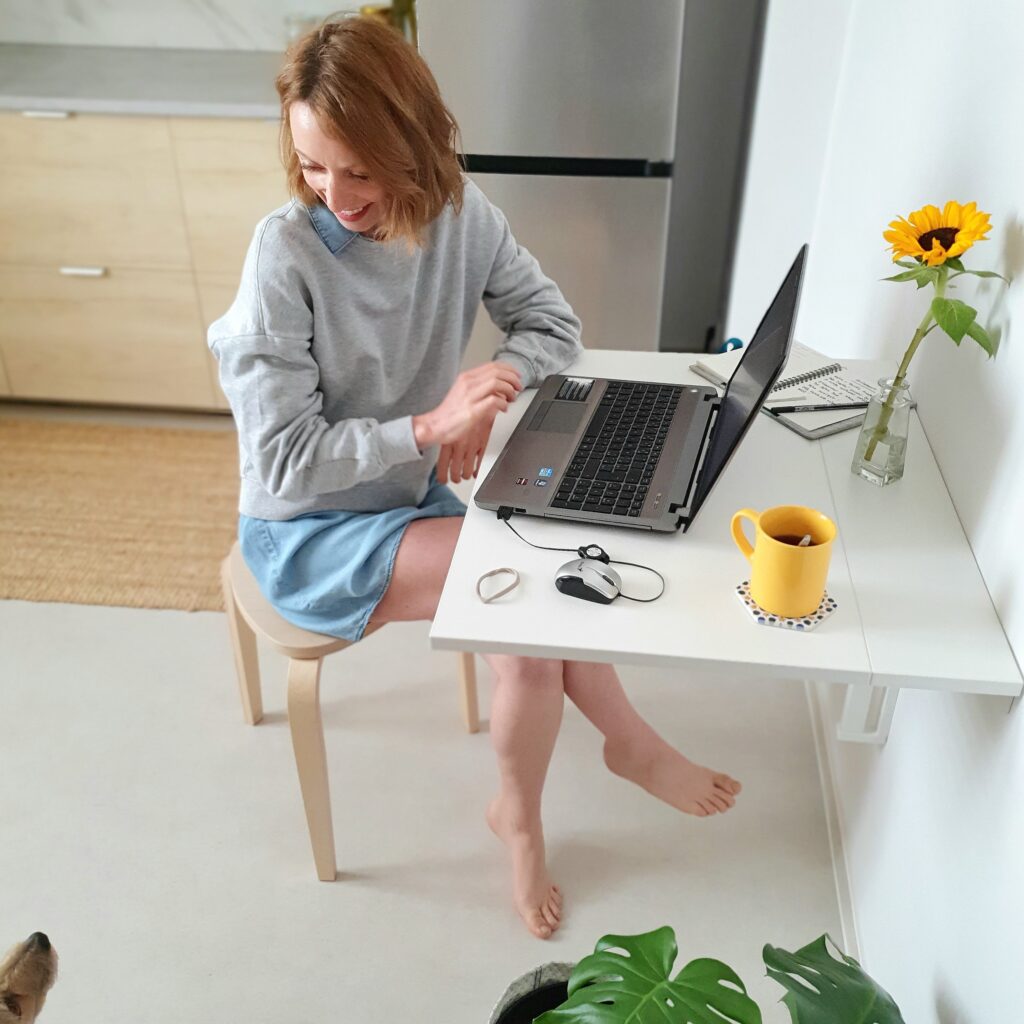 Brief summary
All three recommended places are conveniently located downtown or close to downtown.
All are suitable for meat eaters and vegetarians.
I visited them myself – multiple times.
I paid for everything I ate. This is not a commercial article 🙂
1. Věnečky Janeček: pastry butique you could easily pass by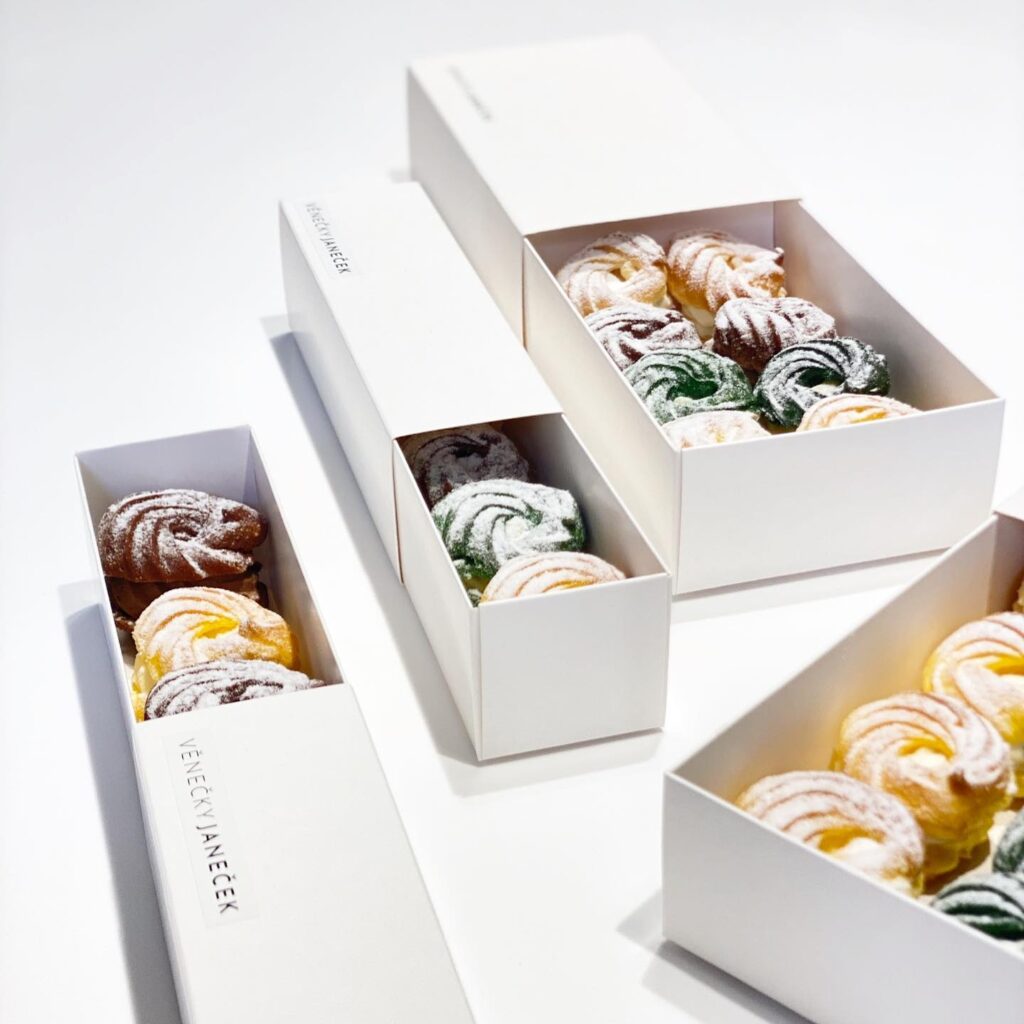 Truly a hidden gem of Prague's food scene! Not yet discovered by travel bloggers and food tour guides! From the outside it definitely doesn´t look like pastry shop. You really need to know the address and where to go, otherwise you can easily pass it by.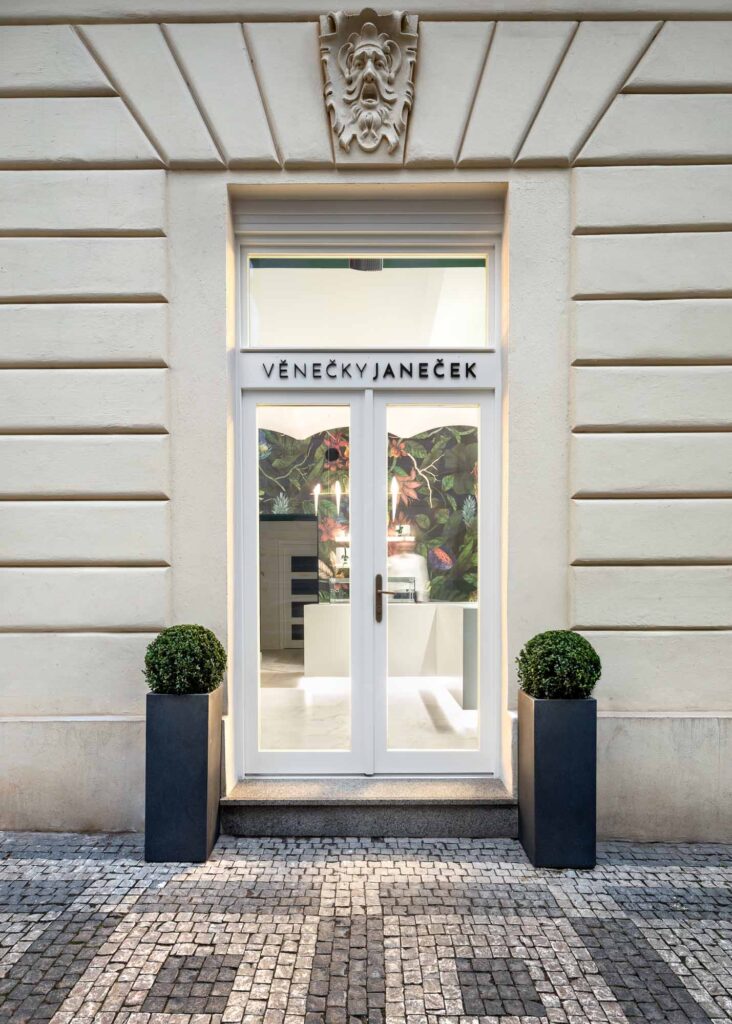 This tiny pastry boutique specialize in only one item: traditional, beloved Czech cheux dessert "věnečky" (little wreaths).
"Věnečky" are something what you can find in any Czech confectionary shop. However, they are always so big and filling that you can barely finish them. Here you will find them in bite sizes, lighter and much tastier.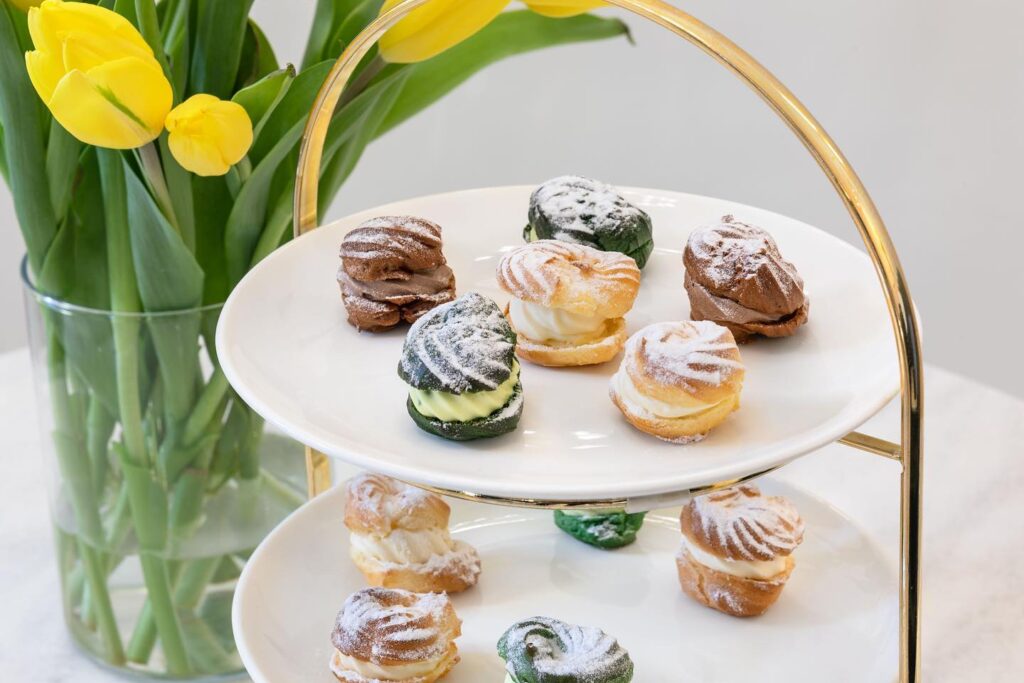 Thumbs up for the super hospitable and kind owner, Roman Janeček. You will always find him in his shop, treating his věnečky like jewels. Because they are!
And what did he teach me? Start tasting věnečky from the mildest flavour to the most intensive one: 1. start with the classic butter cream filling, 2. continue with the 70% bitter chocolate cream 3. then pistachio and 4. finish with refreshing lemon filling. Each piece is 35 CZK (March 2023). And my recommendation? Buy a box of věnečky, take them to the nearby Střelecký island, relax on a bench and enjoy the views of Charles Bridge and National Theatre. Or rent a pedal boat at Slovanský island and have a picnic aboard!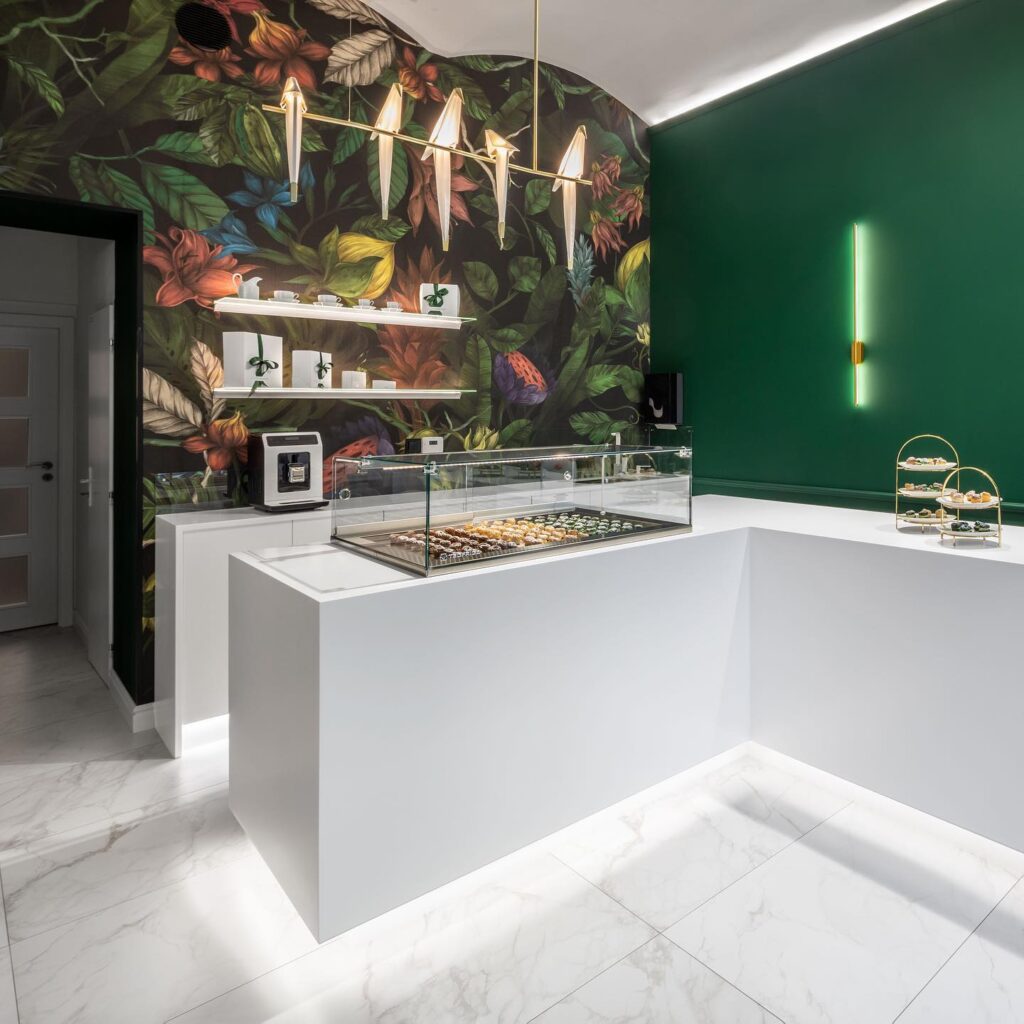 You can either take věnečky with you or simply enjoy a sightseeing break in Roman´s butique. Have a coffee and chat with him. The place is tiny but we had a blast, there was no one around and we could sample one flavour after another without rushing.
Address: Pštrossova 23, Prague 1 – www.veneckyjanecek.cz
Also check in the neighborhood: National Theatre, Charles Bridge, Rotating head of Franz Kafka, Střelecký island, Deelive Design Store
2. The Eatery: Michelin star experience without waiting
10 minutes by UBER from the city center but 100 % worth it. If you want to enjoy a great night, high-end food quality for absolutely excellent prices without waiting weeks for a seat, this is your place.
I can´t believe it's not mentioned and recommended in every guide book. This restaurant holds a 4.8 rating on Google. We made a reservation (recommended) but it wasn´t busy at all. When we entered (Thursday) we could choose out of some 8 tables! Another hidden gem of Prague food scene and my recent discovery.
I also like their minimum waste kitchen concept while using ingredients from the nearby suppliers: Cobolis craft beer, Landcraft distilery, fish from Chabrybárna and others…all from my neighborhood which is also nice.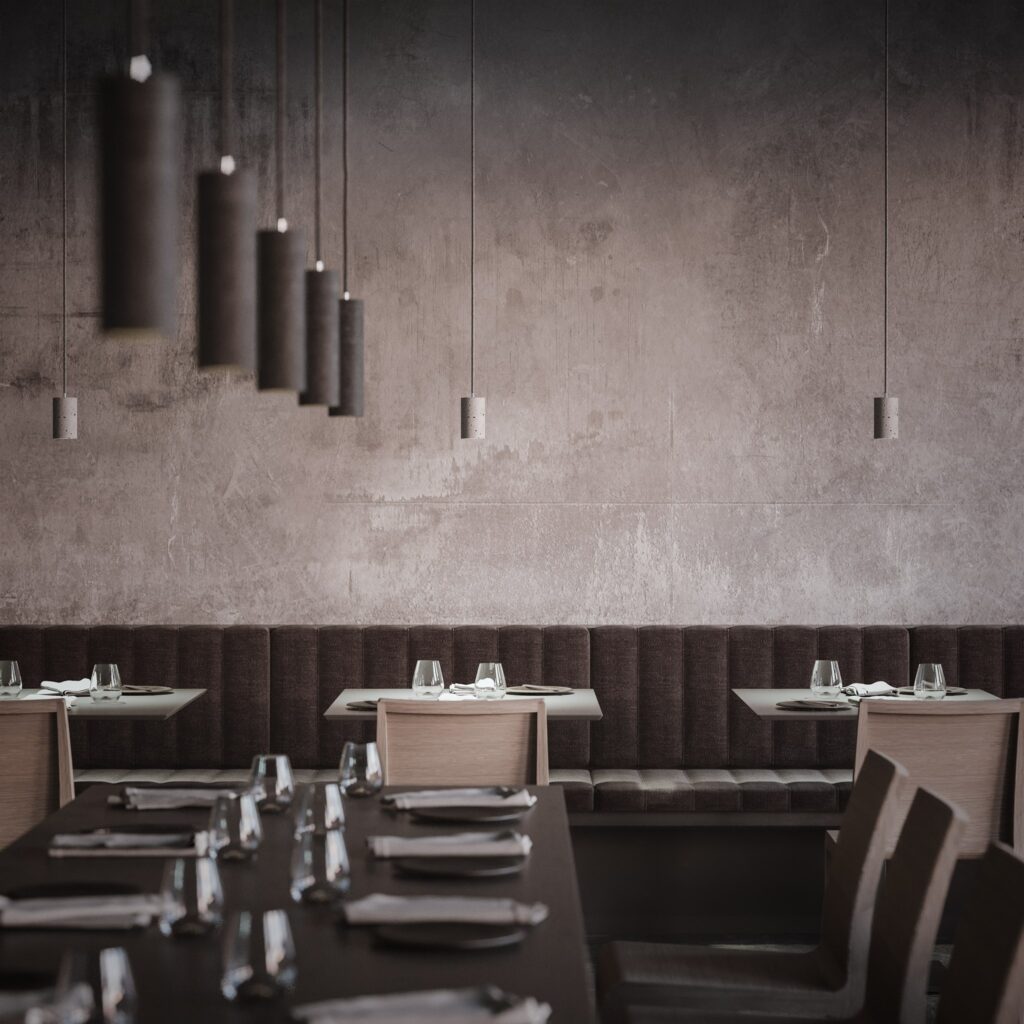 And what to expect in The Eatery? Fine dining experience in a very casual, laid-back place with a relaxed atmosphere and attentive staff. The ambiance is austere but well thought of with an open kitchen. Pavel Býček is the owner and a head chef (five times awarded by Michelin star when cooking for Alcron restaurant). Few years back he started his own project: The Eatery. So, sit back, relax and enjoy a great gastronomic show.
What did we order and how much did we pay? We ordered two main courses (one of them vegetarian), two desserts, three liquors, two glasses of red wine, and two coffees. Final price including a tip 1900 CZK / 85 euro.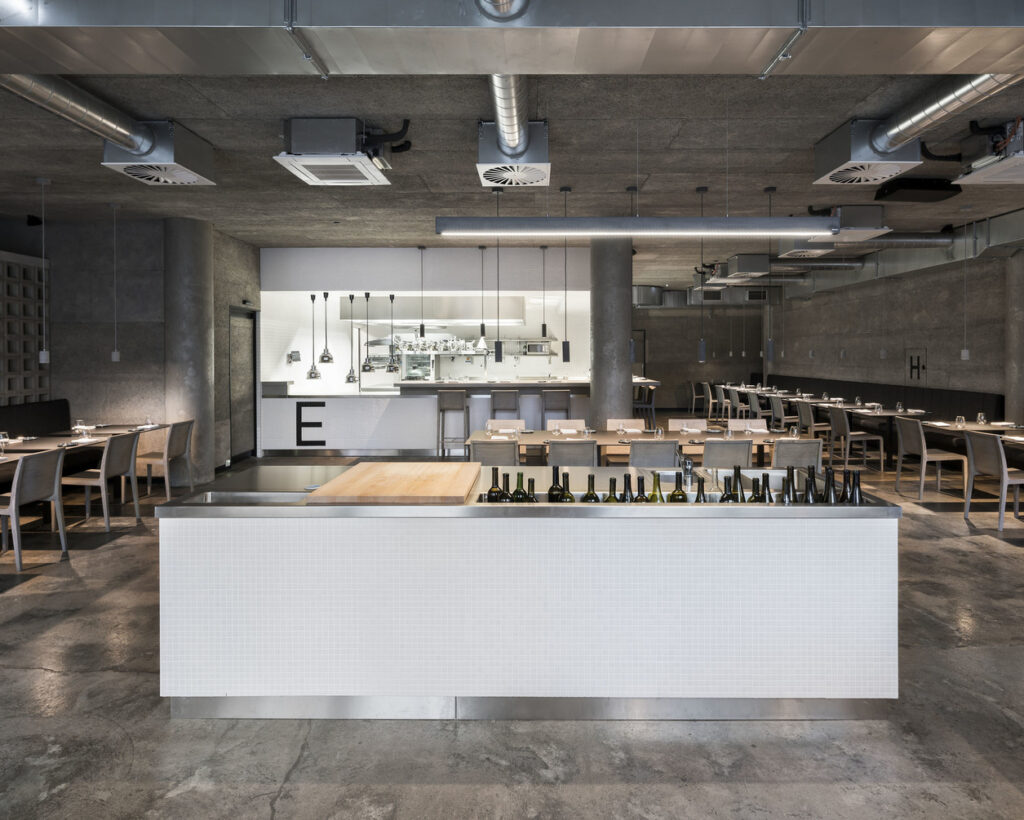 Address: U Uranie 954/18, Prague 7 www.theeatery.cz
Also check in the neighborhood: DOX gallery, Prague farmers market in Holešovická tržnice Hala 22, Prague ZOO, Prague Botanical Garden, Baroque Troja Chateau
Saturday feast: street food at Náplavka farmers market
Your perfect Saturday breakfast place. Come here early and eat, drink and enjoy the views of Prague Castle, river or the nearby Vyšehrad fortress!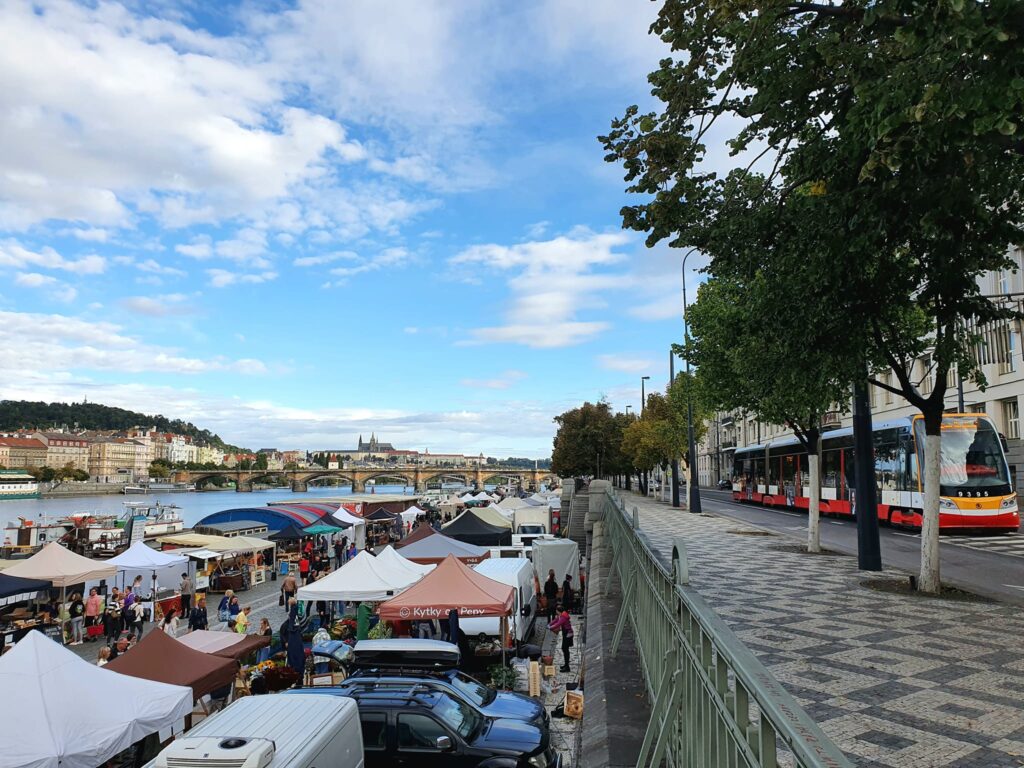 Náplavka is a river bank! Our favourite favourite hang out place during warmer months. On Saturday mornings come here hungry and enjoy the local farmers market. Sample all kinds of street food, pastries, soups, smoked fishes, enjoy beer, coffee all together with fantastic views and vibrant atmosphere.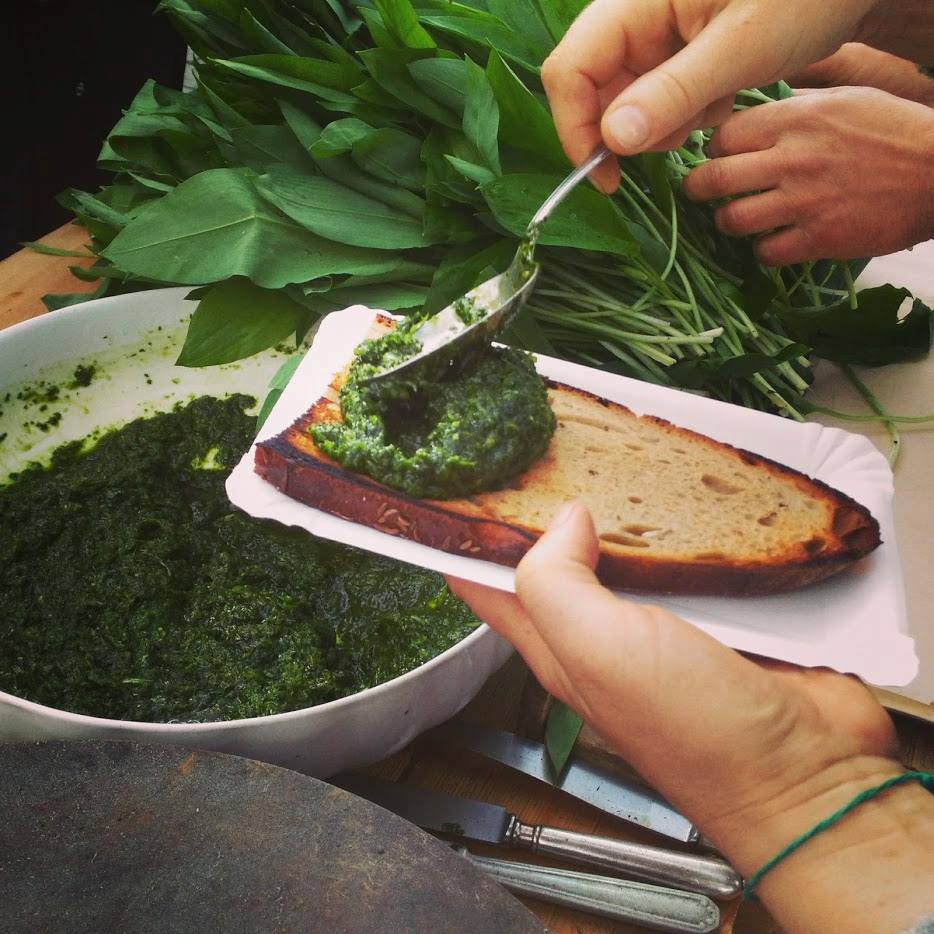 During the rest of the week, Náplavka is the best place for sunset drinks, small snacks and meeting locals. There are several great bars inbuilt right into the river embankment – such giant "lenses". My most favourite one is LabSpace – zero waste bistro. And the best part? It´s only 15 minutes walk from Charles Bridge!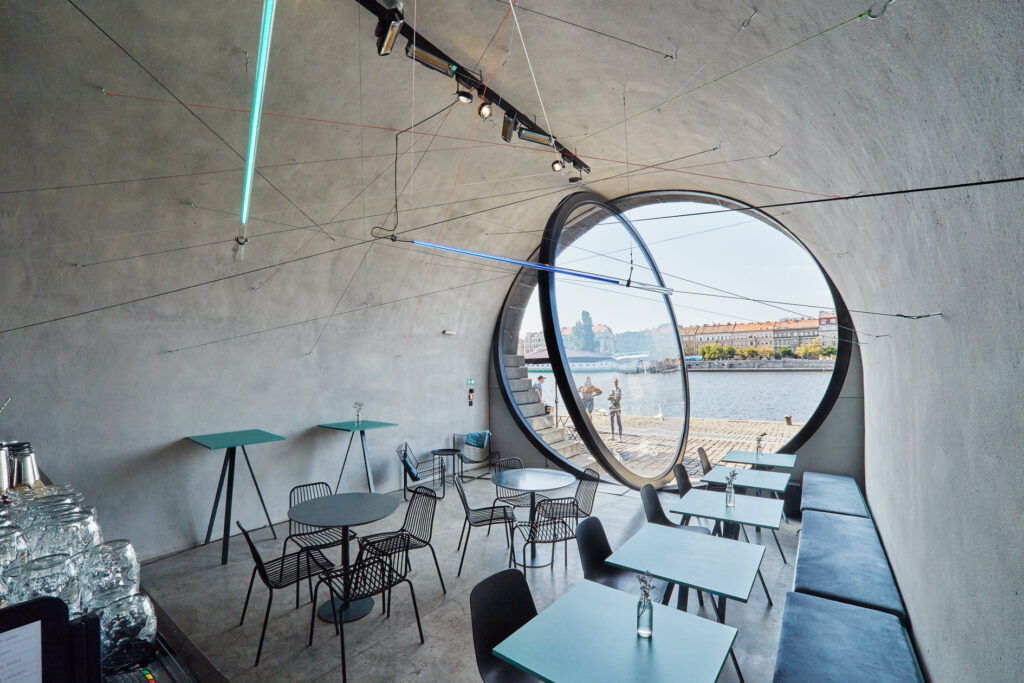 Address of the farmers market: Rašínovo nábřeží (close to Vyšehradský railway bridge), Prague 2.
When: Saturdays, February – December (usually until Christmas) 8am – 2pm
Also check in the neighborhood: Vyšehrad fortress and Dancing House, stroll along the river back to the Old Town.
---
Dana, owner and fully certified guide for Prague Behind The Scenes | small-group tours and experiences.
Please feel free to contact me if you have any questions or want to see Praguewith me: dana@praguebehindthescenes.com
Stay in touch.
---
Where to next
What to avoid in Prague? This is a list of the most flagrant Prague tourist traps.
Private off-the-beaten-path tour of Prague downtown
How tipping works here in Prague? Do we tip? Where and how much?
Where to exchange money in Prague, how much and what are fair exchange rates?
Souvenirs from Prague: Be original! These are 8 forgotten and underrated gift ideas with Made in the Czech Republic label.
How to read (and understand) the Astronomical Clock in Prague?