If you only have limited time in Prague don´t be stressed. Prague in one day is definitely doable, although I would suggest everyone to come here for at least three full days. My name is Dana and I am a local guide and also founder of Prague Behind The Scenes tours. In this article you will find my tips and full photo itinerary for how to spend one day in Prague. And see a lot.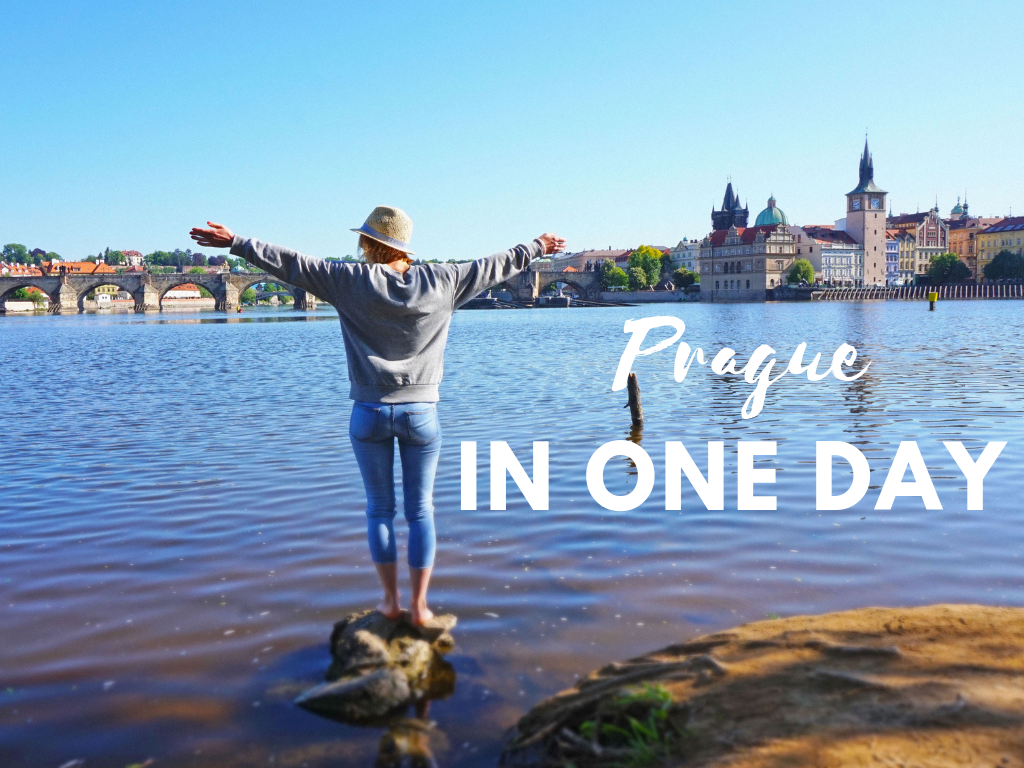 Where to stay in Prague?
This is very importat thing while planning only one day in Prague. For such a short stay you should definitely book your hotel downtown. Prague city center is perfectly walkable and you don´t need a car or taxi to get around.
I suggest staying in Old Town or close to the Old Town. It´s not only conveniently located close to all the major sights but it´s also close to Main Train station (Hlavní nádraží) or Main Bus terminal (Florenc). This is especially important for everybody travelling from Prague to Vienna, Budapest or Berlin.
Prague Airport is aprox. 30 – 40 minutes away from the Old Town, depends on a traffic. Speaking of taxi, never take a regular taxi in the street, it´s one of the most expensive tourist traps in Prague.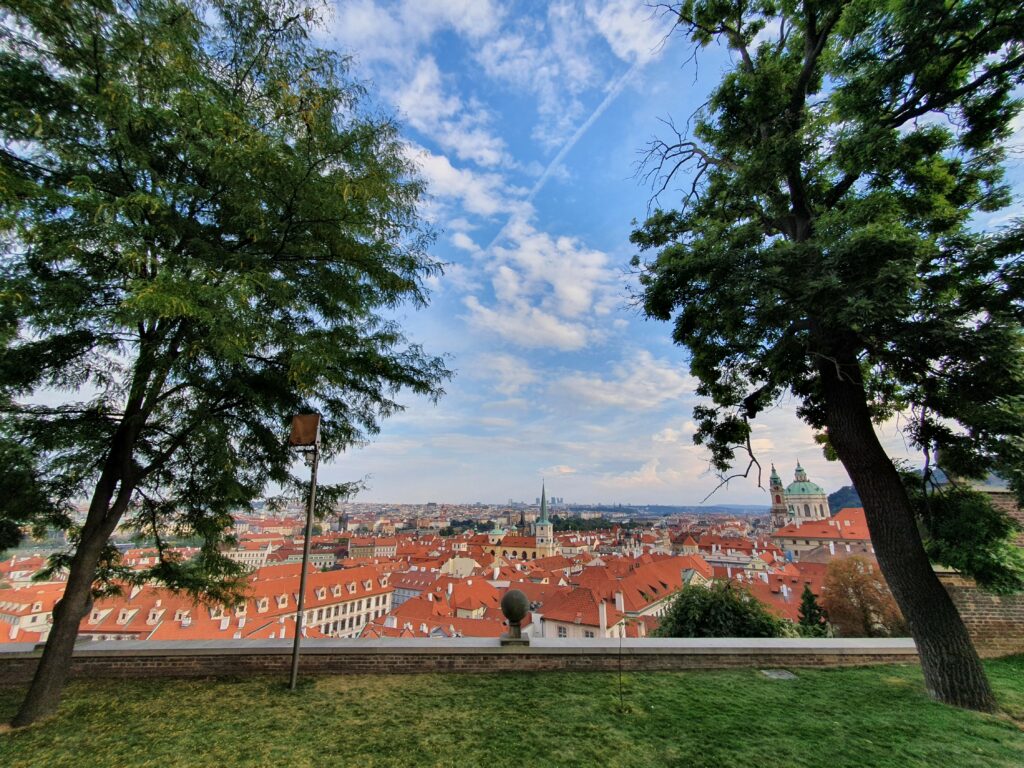 When to start exploring the city?
Early in the morning!!! No matter how long you are staying in Prague, it´s always fascinating (even for us locals) to explore Prague in the morning. I know it´s difficult to leave your warm bed and skip the hearty hotel breakfast but believe me it´s worth it.
Between 6 – 8am the city is most beautiful. During the day time many places in the city center are rather crowded especially Old Town Square, Jewish Quarter and Charles Bridge.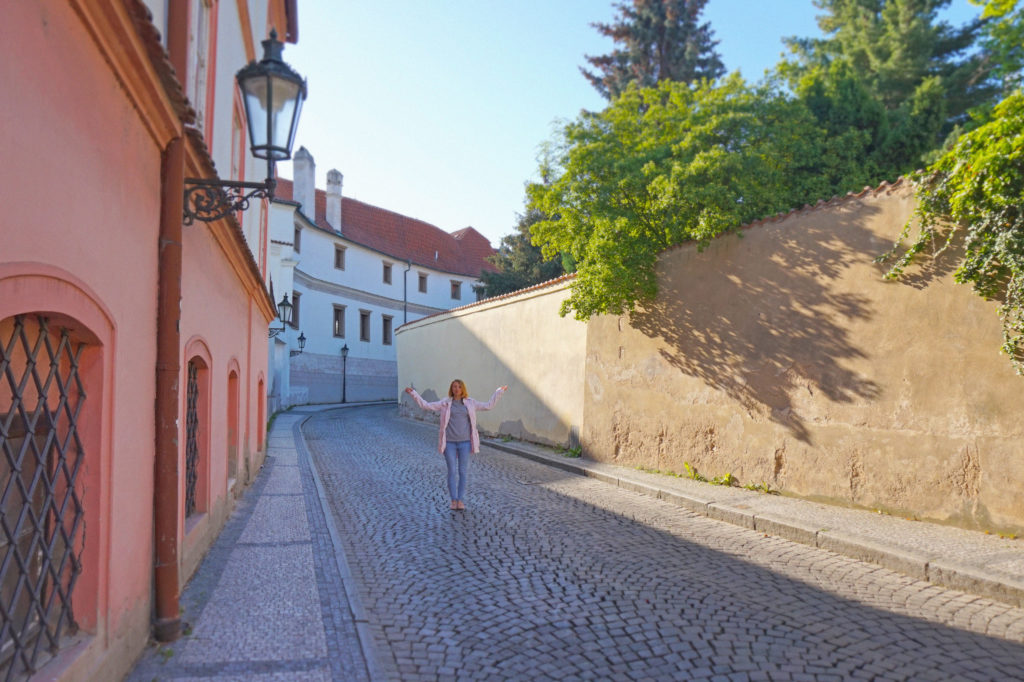 Prague in one day: where should I start the trip?
There are two ways how to explore Prague: you can either start from Old Town and walk towards Lesser Town and from there continue up to Prague Castle or vice versa. Depends where you are staying.
Prague Castle grounds are open from 6am (until 10pm) and by this time you will be there alone. If Prague Castle is #1 sight for you, then you should start from there. If you also wish to see the interiors, they open at 9am and close at 5pm. All info about Prague Castle you will find here.
There is no entry fee to Prague Castle grounds (courtyards and gardens). Since you only have limited time in Prague, don´t go to the interiours, you would spend there at least 2,5h. Just walk around the countryards, see St. Vitus Cathedral, gardens and St. Wenceslas vineyard. Before you enter Prague Castle grounds make sure you don´t have any guns, knifes or drone with you – there are security checks.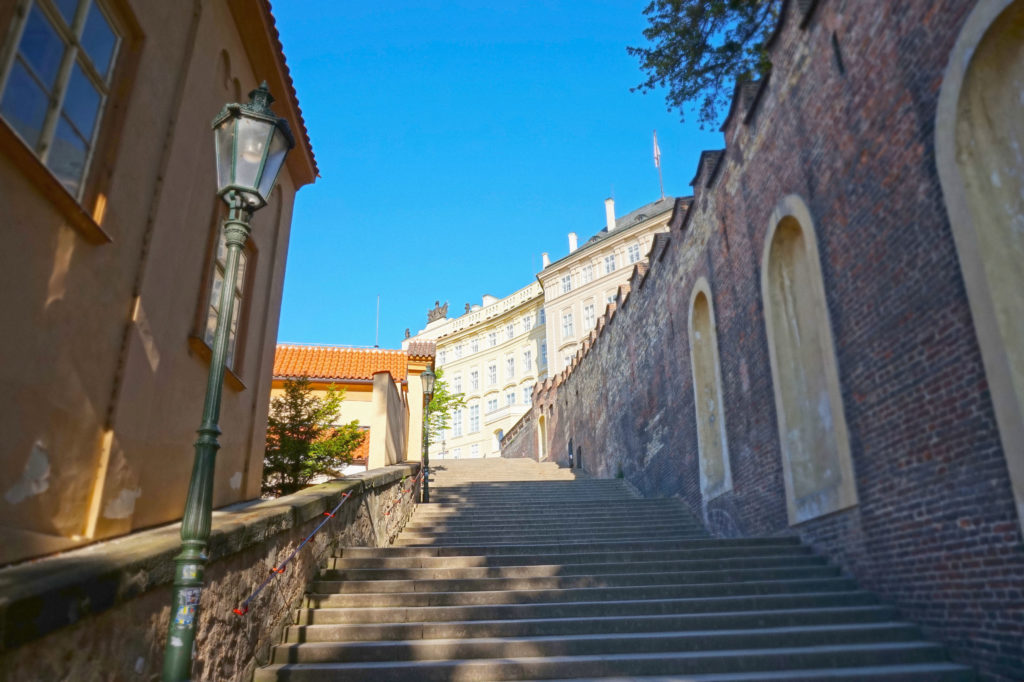 Where to finish?
If you are not too tired I suggest to finish your day at Letná beer garden. You can enjoy fantastic views here, have a beer and relax after whole day walking. If the weather is good, feel free to stay here til the sunset to see Prague lighted up. Warm summer nights are fantastic here.
What to avoid?
With such a limited time I suggest to skip museums and interiours of historical buildings. The only place worth stopping is: Charles Bridge Old Town Tower (open from 10am, entrance fee 150 CZK / person). There are fantastic views. Another thing you should definitely skip is Trdelník (chimney cake). So called typical Czech pastry. Trdelník is another famous tourist trap.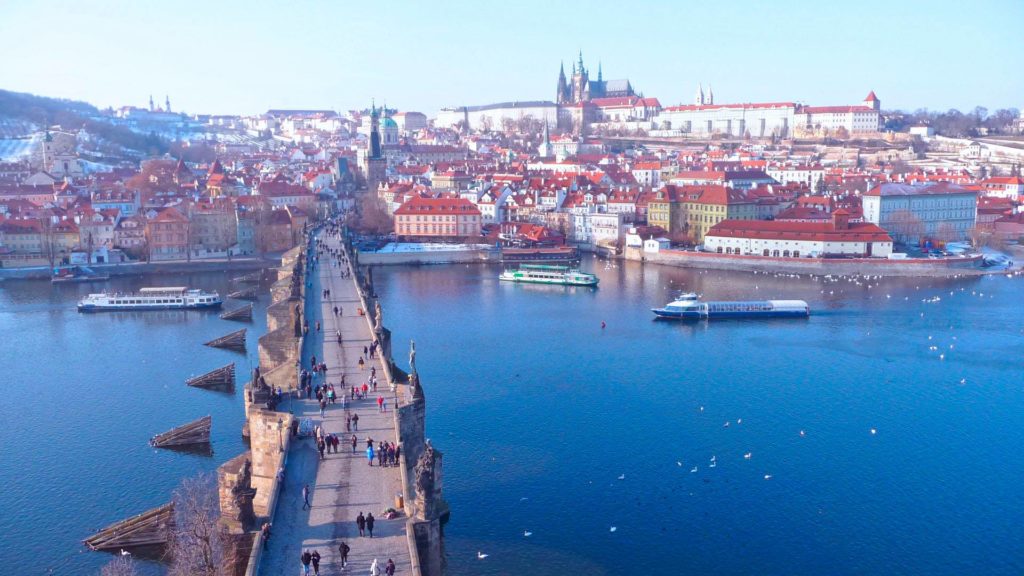 Prague in one day – full itinerary